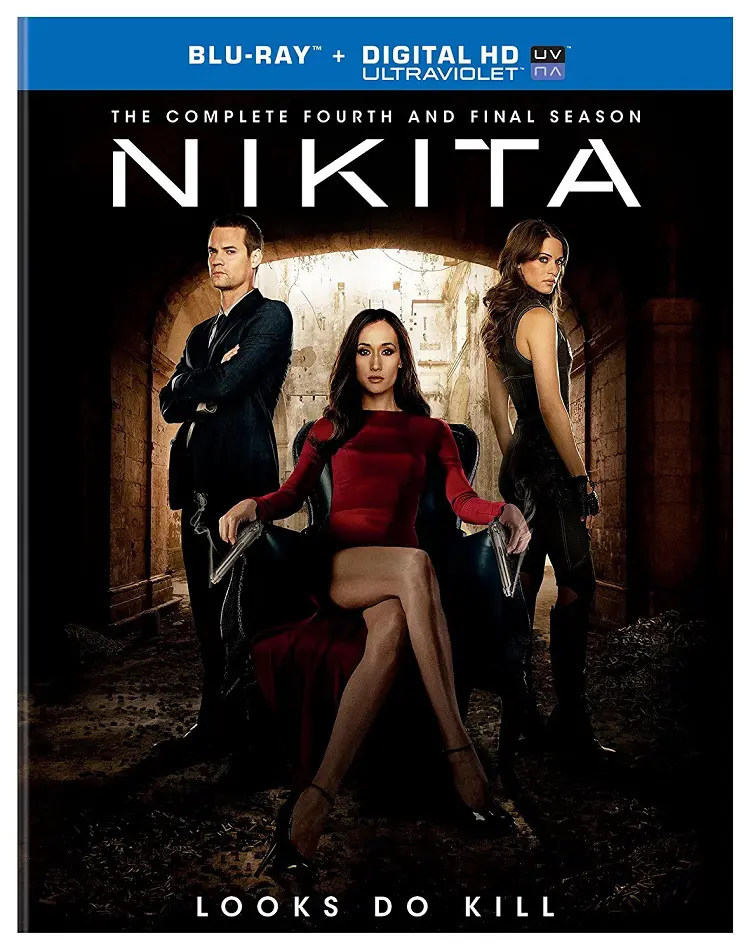 Nikita's long strange trip from Luc Besson's original 1997 film to her second TV series reaches its conclusion in this brief final season. Planned from the start as a six-episode farewell, the season finds all key players returning for one last blast as they tie up loose ends and resolve their relationships.
Nikita (Maggie Q) is in a serious jam at the start of the season. She's been framed for assassinating the U.S. President, so she finds herself on the run and cut off from everyone including her loyal team of ex-Division agents. With only six episodes, she has a lot of ground to cover to reunite with her friends, clear her name by destroying her nemesis, and set a course for the future. That nemesis continues to be the evil and manipulative Amanda, a former ally and mentor who has embarked on a nefarious quest for world domination involving doubles inserted into key positions of power, such as the dearly departed U.S. President. Yes, the actual Prez is still alive and well in Amanda's prison, giving Nikita extra incentive as she struggles to locate Amanda and save the world.
The show has always been an underappreciated gem and its high quality continues throughout this final arc. Maggie Q is a phenomenon in the lead role, performing some of her own stunt work and delivering a fully believable dramatic performance as the unbelievably talented rogue agent. Her co-stars never quite rise to her level of excellence, but always hit their marks well, especially Shane West as her long-time love interest and closest compatriot. While the writers veer into some implausible territory at times, they consistently keep the adrenaline level high as the stars careen from one impossible action-fueled situation to the next.
The Blu-ray features gorgeous 1080p Full HD video and DTS-HD 5.1 Master Audio, ensuring every muscle flex and explosion are delivered at peak power. The Blu-ray also includes UltraViolet digital copies of the episodes for instant streaming and/or download for on the go. Sadly, there are no bonus features, marking this as a bare-bones sendoff to the series with no fitting coda. Although the co-stars rarely rise above the standard CW acting template of "pretty but inane", Maggie Q and the writing staff elevate the material into a thoroughly entertaining end to the series.