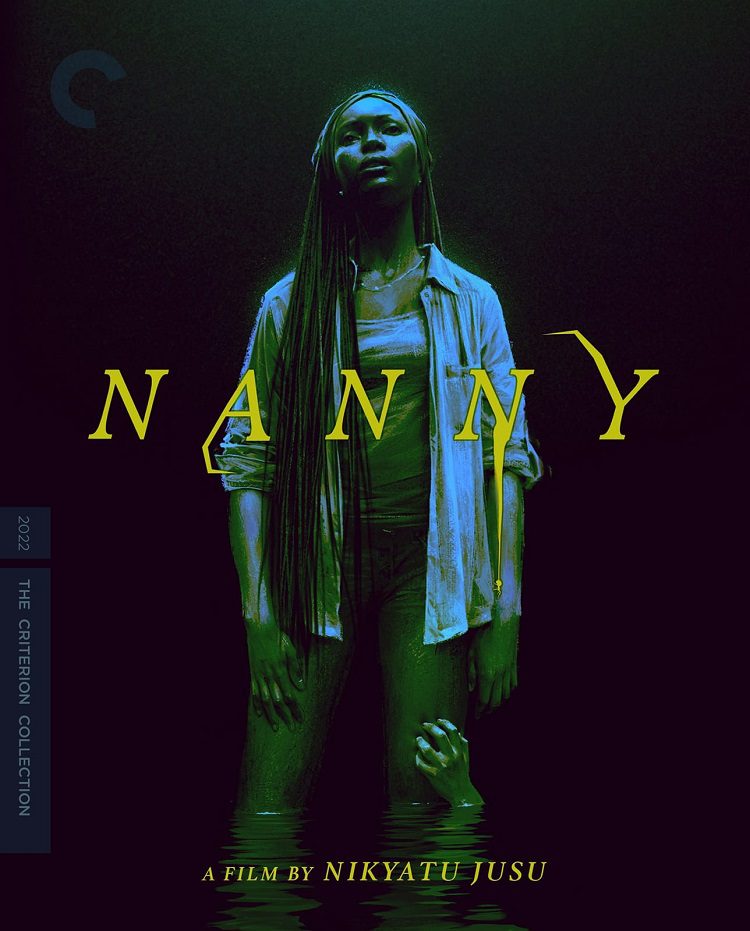 When I get ready to do my Pick of the Week, I am usually able to discover some promising and interesting films, and filmmaker Nikyatu Jusu's debut feature NANNY, from last year, sounds really intriguing and creepy, as well as a resonant horror-thriller about displacement and casual mistreatment.
The plot concerns Aisha (Anna Diop), a Senegalese immigrant who is hired to be a babysitter for a wealthy white family in New York City. To add to the fact that she is separated from her son and nonchalantly exploited and taken advantage of by her new employers, she also experiences supernatural occurrences, disturbing visions, and a growing anger inside of her, one that may finally bring her a sense of empowerment or one that could possibly destroy her and her own American Dream.
Reading more about this film, it has many similarities to Ousmane Sembene's seminal 1966 film Black Girl, where the main protagonist, also a Senegalese woman, who becomes a maid for an affluent white French family and is also exploited by them. But while Black Girl relies more on stripped-down reality, Nanny seems to go into fantastical elements by adding horror to its narrative. But in the end, they clearly represent the nastiness of cultural dislocation and inequality, both racially and financially.
The Criterion supplements for Nanny include a new program featuring Jusu, Diop and actress Michelle Monaghan (who plays Amy), and director of photography Rina Yang; Suicide by Sunlight (2019), a short film by Jusu; and trailer. There is also an essay by critic Angelica Jade Bastién.
The more I find out about Nanny, the more I'm looking forward to seeing it, because it seems like a daring film about the most marginalized of people just trying to survive in a world that may or may not be trying to break them.
Other releases:
Schindler's List 4K UHD (Universal Essentials Collection): The 30th Anniversary Edition of Steven Spielberg's 1993 Oscar-winning masterpiece about Oskar Schindler (Liam Neeson), the real-life industrialist who harbored Polish Jews during WWII by using them as workers in his factory. He went on to save 1,100 of them from certain death.
Animal House 4K UHD (Universal Essentials Collection): The 45th Anniversary Edition of John Landis' 1978 college comedy classic about the Delta Tau Chi Fraternity, a motley crew of misfits and sociopaths bent on disrupting the uptight status quo of Faber College, and the very stern Dean Wormer (John Vernon) who is hell-bent on shutting them all down.
Rope 4K UHD (Universal): Alfred Hitchcock's 1948 experimental effort (filmed in one continuous take) starring Farley Granger and John Dall as two wealthy young men who try to commit the perfect murder by strangling a friend, just for the thrill of it.