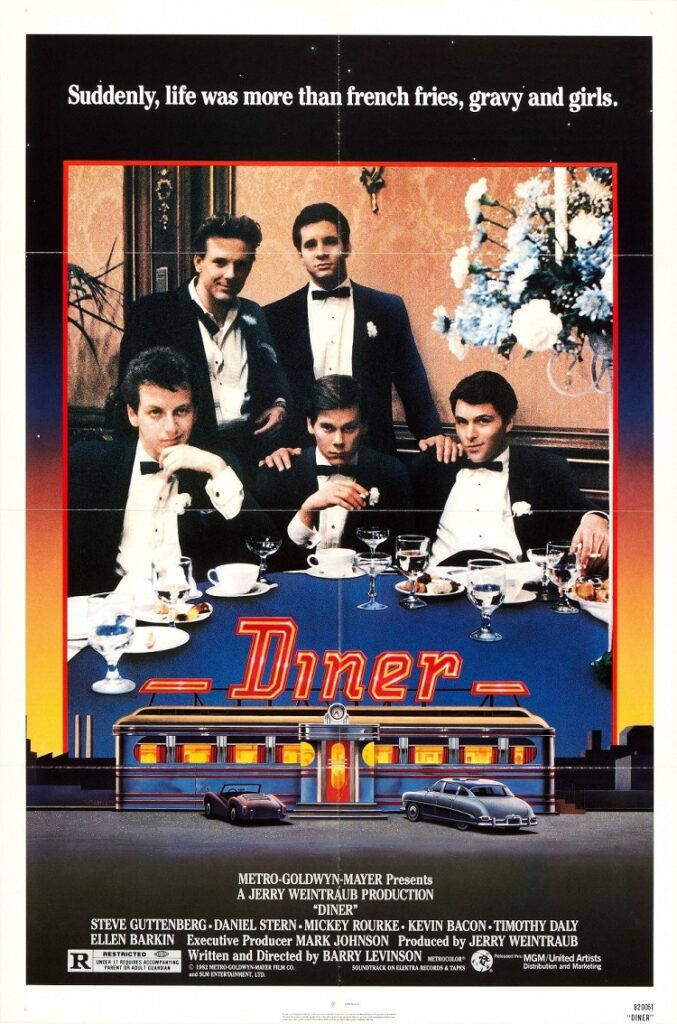 The COVID pandemic resulted in the cancellation of many activities. One that I have missed the most is the TCM Classic Film Festival. I am more excited than ever to cover this wonderful festival from April 21-24. Having been on a three year hiatus, trying to plan my schedule is even more difficult. My goal is always to balance films that I have never seen along with fitting in some favorite films that I have never seen on the big screen. The planned special guests has a big influence as well. Considering all of this, I have come up with the following tentative schedule.
Thursday:
The Slender Thread (1965): Sydney Pollack is always a huge draw for me and his big screen directorial film starring Sidney Poitier as a crisis center employee looking to save a suicidal Anne Bancroft is a must see.
Lover Come Back (1961): After what seems to be a very intense first film, a Rock Hudson and Doris Day romp seems the best choice to end day one. This is the second of their three romantic comedies where they play rival ad executives.
Friday:
The Sunshine Boys (1975): A recommendation from my mom and a film that seems like a fun start to Day Two. George Burns and Walter Matthau star in this Neil Simon adaptation about a reunited vaudeville team. Richard Benjamin, who won a Golden Globe for his performance, being in attendance, also pushed me in this direction.
Coming Home (1978): Seeing Bruce Dern discuss this well-known and acclaimed film about the impacts of the Vietnam War makes this an easy selection. It is a film I am always surprised that I have never seen and am glad to finally have the opportunity.
All of Me (1984): Back to fun with one of my all-time favorite Lily Tomlin films with the huge bonus of being able to see her discuss it beforehand. Tomlin inhabiting the body of Steve Martin is pure comedy gold and I chuckle in anticipation.
The Letter (1940): Now it is time for crime! Directed by William Wyler, this film stars Betty Davis as a murderess whose motive is mystery to be solved.
I, The Jury 3D (1953): Continuing with the crime these, this is first film to feature Mickey Spillane's detective Mike Hammer who is looking to solve the murder of his best friend. Being able to see this special screening in 3D along with the introduction by Eddie Muller will be a real treat.
Miracle Mile (1988): I always have big intentions of making it through the midnight movies but it rarely happens. I am going to give it a shot with this romantic comedy/apocalyptic thriller starring Anthony Edwards and Mare Winningham.
Saturday:
Somewhere in Time (1980): I love this movie, and is the one I am most excited to finally see on the big screen. Jane Seymour is scheduled to discuss her role in this time-traveling romance. Christopher Reeve stars as her love interest and I always felt his performance was underappreciated in the shadow of Superman.
Counsellor at Law (1933): My first pre-Code drama finds me at another William Wyler film starring John Barrymore as up-and-coming lawyer whose future is in danger due to issues with his wife and threats from his past.
Diner (1982): The most anticipated film in my schedule. A film that follows a group of friends in 1959 is one that I have always meant to see and that I know I will love. Having Kevin Bacon, Tim Daly, Steve Guttenburg, and Paul Reiser in attendance makes my decision to wait to see this appear brilliant.
Sunday:
Paper Moon (1973): Fatigue will now start to play a major role in my decision-making but I hope to make it to this 9 am screening which stars Tatum O'Neal in her Oscar-winning performance at the age of 10 playing opposite her dad Ryan O'Neal as a swindler who takes her on a road trip adventure.
Peggy Sue Got Married (1986): My recent viewing of The Unbearable Weight of Massive Talent starring Nicholas Cage had me thinking about his performance in this film and has me excited to revisit this great film on the big screen. Katherine Turner delivers what I have always felt is her best performance as an unhappy woman given the chance to revisit her high school years and rewrite her story. I have also always been a fan of Catherine Hicks and look forward to hearing her discussion beforehand.