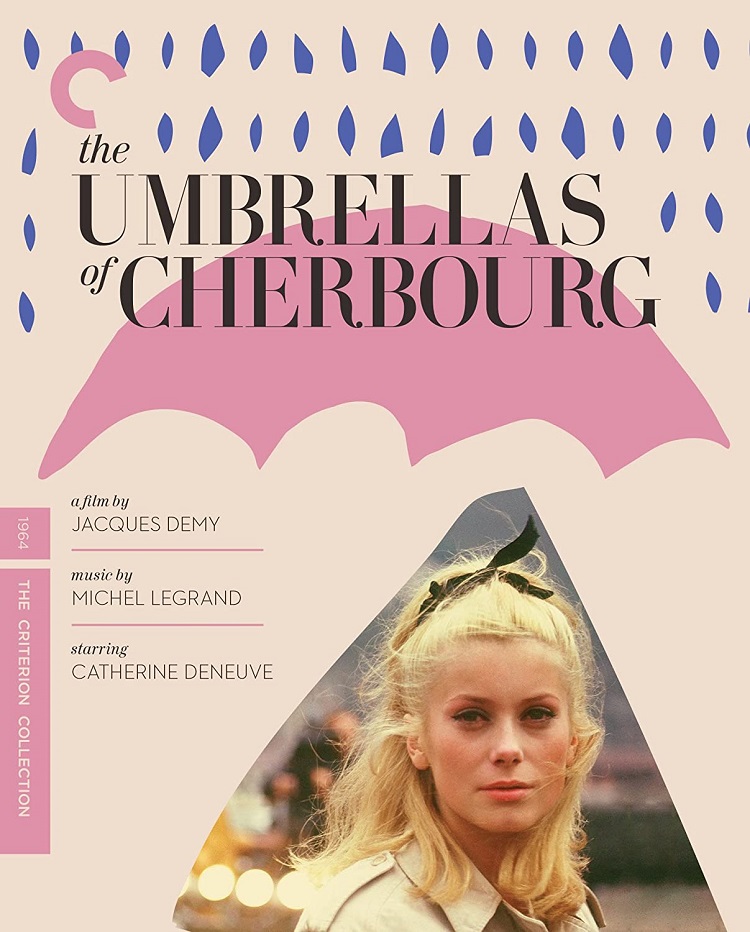 With the 2019 TCM Classic Film Festival only days away, I have started planning my schedule. This is always a difficult process since there are usually several films in the same time slot that I want to see. I try to balance my selections with films I have never seen or beloved films I haven't seen on the big screen. The guests who will participate in the discussions also plays a big part of the decision. Below is the list of the top films I am most excited about and likely to attend.
Thursday:
Night World (1932): My festival will start off based on the attendance of Sara Karloff, who will introduce this film starring her father Boris. She is always a highlight and so entertaining with her tales. The pre-Code risqué drama also sounds interesting with Karloff as an underworld speakeasy owner.
The Umbrellas of Cherbourg (1964): I have been hearing about this romantic pop opera for years and I can't wait to have my opportunity to see it for the first time on the big screen. It tells the story of young lovers separated by class and made Catherine Deneuve an international sensation.
Friday:
Love in the Afternoon (1957): Gary Cooper! I can never let a festival go by without seeing my favorite actor and this romantic comedy by Billy Wilder, which also stars Audrey Hepburn, seems like the perfect start to Friday.
Day for Night (1973): This highly regarded movie about the movies has piqued my interest even though I tend to avoid foreign-language films. With Jacqueline Bisset in attendance to discuss her role, it is a must.
Winchester '73 (1950): I always try to fit in a western as it is my dad's favorite genre. The U.S. premiere restoration starring James Stewart, Shelley Winters (also one of my dad's all-time favorites), and Dan Duryea about a stolen rifle seems the perfect choice.
Santo vs. the Evil Brain (1961): The midnight movie selections are always wacky. I don't always make it through them but this action horror film about a superhero (Mexican wrestler turned actor Rodolfo Guzman Huerta) taking on a mad scientist might have what it takes to keep me awake.
Saturday:
Kind Hearts and Coronets (1949): I plan to sleep in due to the midnight movie the night before so my day will start with the second group of films. This is the 70th anniversary world premiere restoration of the black comedy starring the amazing Alec Guinness playing nine members of the same family.
A Raisin in the Sun (1961): This film about a Chicago family who seeks a better life by moving out of the inner city is the one of the festival that I am most shocked I still haven't seen. However, I'm thrilled that I waited to be able to see Louis Gossett, Jr. discuss his feature-film debut with film historian Donald Bogle who I always seek out.
Nashville (1975): I am not completely sure that I will stick with Robert Altman's star-studded film about preparations for a political rally since it will cut into my choices for the next time slot due to its running time. I may end up just going for the discussion which includes Lily Tomlin, Keith Carradine, and Jeff Goldblum.
Escape from New York (1981): Surprisingly, this is only one of two films on my schedule that I have already seen but never on the big screen. Plus, I can't pass up the chance to see Kurt Russell and John Carpenter discuss the sci-fi cult classic about a bank robber tasked with rescuing the President from a high-security prison. I caught Carpenter last year speaking about Howard Hawks's Scarface and he was so interesting I could have listened to him for hours.
Sunday:
Hello, Dolly! (1969): I am skipping the Saturday midnight movie to be able to wake up for Barbara Streisand as the headstrong matchmaker determined to wed wealthy merchant Walter Matthau. I recently was able to finally see the stage musical and am curious to see how this compares.
Magnificent Obsession (1954): Every year there is one film recommended by my mom that I always love. This year her selection for me is the film that made Rock Hudson a star as a playboy courting Jane Wyman.
Cold Turkey (1971): I have never heard of this Norman Lear comedy about a small town trying to quit smoking for a month in order to win $25 million prize starring Dick Van Dyke will hopefully be what I need as serious film fatigue starts to set in. Lear should also be interesting to listen to beforehand.
The Godfather, Part II (1974): This is the second film on my schedule I have already seen. I don't usually make it to this final time slot but this could be the one to get me to finally stay until the very end. Considered by some to be even better than the original, I'm curious to watch it again since it has been many years.
I will likely change my mind multiple times before the festival starts as there are several other films vying for my attention, such as Indiscreet starring Ingrid Bergman and Cary Grant, The Defiant Ones starring Sidney Poitier and Tony Curtis, or one of my all-time favorite comedies Yours, Mine and Ours starring Lucille Ball and Henry Fonda, but I know that no matter what I choose I will be sorry when it is over and anxious for next year. Please follow me on Twitter (@lorna_cs) to see my final decisions and reactions from the festival.