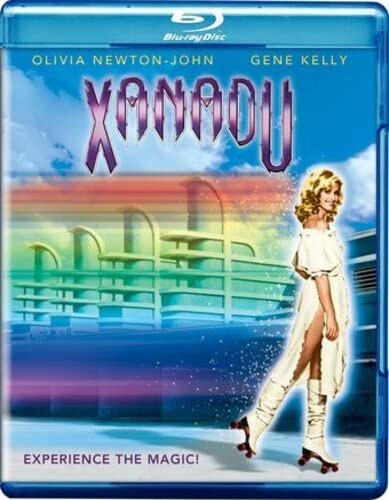 The 2023 TCM Classic Film Festival is right around the corner, and it is time to start planning my schedule. My goal for this year is consistent with my coverage over the last 11 festivals that I have been lucky enough to attend. It is to balance films that I have never seen along with fitting in some favorite films that I have never seen on the big screen. The planned special guests always has a big influence as well. Lastly, the location of the screening has become a major part of the decision-making process. While the Hollywood Legion Theater is a wonderful venue, the hike to and fro can be a factor. Considering all of this, I have come up with the following tentative schedule.
Thursday:
Ikiru (1952): Akira Kurosawa provides what is considered one of the most beautiful images in all of cinema with this film focused on the meaning of life. Living starring Bill Nighy is an English-language remake which I had been wanting to see based on its critical acclaim. Now I am grateful that I never got around to it since I have the opportunity to see the original.
That Touch of Mink (1962): A recommendation from my mom along with stars Doris Day and Cary Grant has this next in line plus a romantic comedy seems like the right way to end Day One.
Friday:
The Old Maid (1939): Day Two starts with Bette Davis in this adaptation a Pulitzer Price-winning play based on an Edith Wharton novel. Director Edmund Goulding was forced to play referee between Davis and co-star Miriam Hopkins, successfully coaxing great performances from the battling actresses. Mario Cantone provides the introduction who is always interesting and entertaining.
Larceny, Inc. (1942): The title caught my eye due to my never-ending desire for crime. Touted as a cross between comedy and gangster genres, it follows three ex-cons buying a luggage shop with the plan to tunnel into the bank vault next door until the success of the business gets in the way. Edward G. Robinson, Jane Wyman, Anthony Quinn, and Jackie Gleason make up part of this stellar cast.
The Strawberry Blonde (1941): This romantic comedy starring Rita Hayworth, James Cagney, and Olivia de Haviland was all that would fit in this time block and after reading the description, I was hooked. A special "Warner Night at the Movies" recreation is part of this presentation that offers cartoons, short subjects, and trailers from the era. Should be lots of fun!
American Graffiti (1973): This is the #1 film on my list. Like Diner was for me last year, it is shocking that I have never seen this and already feel that I will love it. This follows a group of friends in the summer of 1962 on their last summer night before heading off to college. Richard Dreyfuss and Candy Clark are the special guests.
House of Wax 3D (1953): This horror remake finds Warner Bros. conquering the 3D fad of the 1950s. Horror icon Vincent Price as a psychotic wax sculptor should be a good way to end the day.
Saturday:
The Muppets Take Manhattan (1984): Starting the morning with the Muppets trying to make it to Broadway after going to sleep to horror seems the perfect choice. The star-studded cast includes Dabney Coleman, Liza Minnelli, Art Carney, Joan Rivers, Elliot Gould, then-Mayor Ed Koch, and more.
When Worlds Collide (1951): Amadeus (1984) was a film high on my list as I haven't seen it since it was first released. However, this is an example of location playing a major factor as the movie in the next block is much higher in priority so I will choose this special presentation. It is also an example of how there is always something great to see every time slot even if it isn't at the top of your list. Sound designer Ben Burtt and visual effects artist Craig Barron will analyze this sci-fi classic known for dazzling special effects about the Earth being on a collision course with a star.
Crossing Delancey (1988): Amy Irving stars as a young Jewish woman balancing her time between the upscale world of the West Side of New York, where she is successfully working and living, and her family roots in the Lower East Side. This is #2 on my list of must sees, having Irving in attendance makes it worth the wait to finally see it.
Sorry, Wrong Number (1948): Barbara Stanwyck stars as a bedridden hypochondriac who is frantically trying to save a woman from being murdered after she overhears the plot when her telephone line gets crossed. This should be the lively film needed as movie #4 of the day.
Unfinished Business (1941): Another recommendation from my mom features Irene Dunne as a small town girl trying to make it as an opera singer in New York who encounters romantic entanglements with brothers played by Robert Montgomery and Preston Foster.
Xanadu (1980): The passing of Olivia Newton-John in 2022 left a huge hole in my heart. Being able to see her sing and dance (especially with Gene Kelly) on the big screen is a must even at midnight. It also features one of the best soundtracks ever.
Sunday:
Heaven Can Wait (1943): I have seen the Warren Beatty film of the same name, but this seems like a great way to start my final day, especially with an introduction by Leonard Maltin.
Sunday is always tough to plan ahead because the TBAs usually provide good choices, but if not, I'll be lining up for The Music Man (1962) and The Big Chill (1983) .
The full TCMFF programming schedule is listed on their website as is information about buying passes or individual tickets.