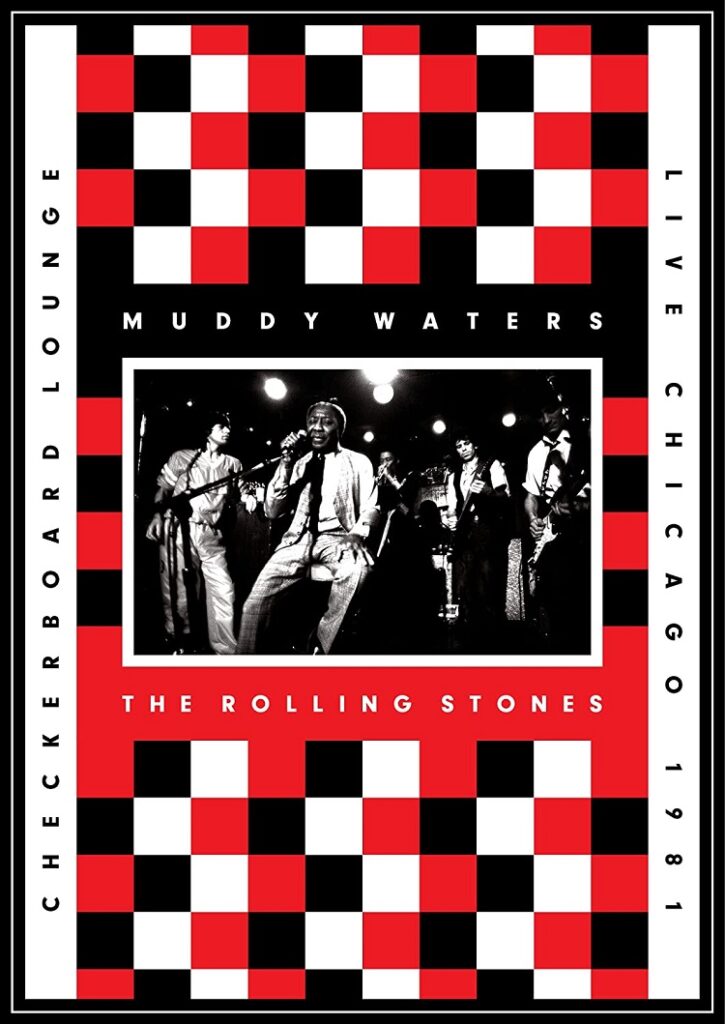 Legendary rock band the Rolling Stones were steeped in the early Chicago blues style (in fact their name comes from the Muddy Waters song "Rollin' Stone"). The Stones' massive popularity internationally helped gain their blues style an audience outside of America. In 1981 amidst their gigantic American tour the Rolling Stones arrived in Chicago for a three-night stint playing at the Rosemont Horizon. While in the city they stopped off at Muddy Water's Checkerboard Lounge to watch the legend in action. It didn't take long for Mick Jagger, Keith Richards, Ronnie Wood, and Ian Stewart to wind up on stage themselves, later to be joined by Buddy Guy and Lefty Dizz. Fortunately for music lovers everywhere the performance was captured on both audio and video tape. And now Muddy Waters & The Rolling Stones: Live At The Checkerboard Lounge, Chicago 1981 is my pick of the week.
I have an old audio bootleg of the show and it's a real smoker. For the most part this is the Stones playing back-up band for Waters (and I'm sure they were happy to do it) so the set is heavy on the blues and light on the Rolling Stones material, although the Stones have covered some of the material played here. It does a great job of showcasing what great blues chops the Stones really had and how great a front man Waters still was just a year before he died. I've never seen the video coverage but by all accounts it is a great treat as well.

Also out this week that looks interesting:
Dark Shadows: The Complete Original Series (Deluxe Edition): I'm not really familiar with this series, and I haven't watched the new Tim Burton remake of it, but I've always kind of wanted to like it. This set has a hefty price (Amazon lists it for $431.99) and an even heftier weight (15.5 lbs) but its loaded with stuff (131 DVDs with all 1,225 complete episodes, commemorative large coffin package, deluxe booklet with episode summaries & photographs, bloopers, treasures & behind the scenes DVDs, and over 120 Bonus Cast & Crew Video Interviews.)
The Saphead – Ultimate Edition (Blu-ray): An early Buster Keaton comedy that is generally considered one of his lesser films, but even a lesser Keaton is guaranteed to be pretty good.
Doctor Who: Death to the Daleks: I don't believe I've ever seen any of the Jon Pertwee series, but I'll get there eventually. And how can anyone resist that title? Sentry Greg Barbrick couldn't. See his review.