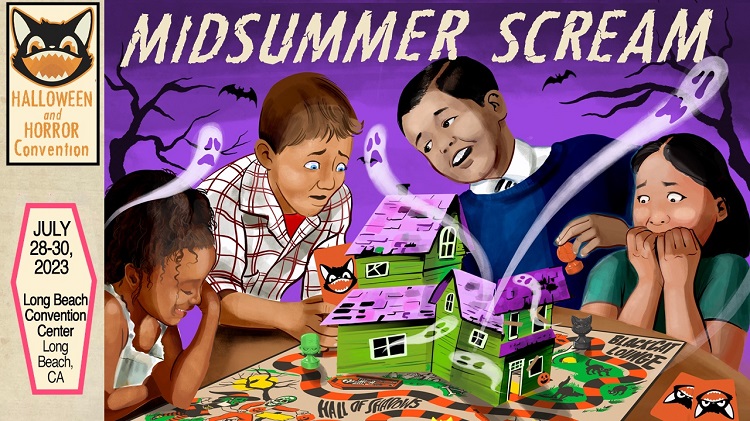 The Hall of Shadows is a section of the exhibit floor filled with haunted attractions. CalHaunts, a Southern California group of Halloween-haunting enthusiasts who meet monthly to share knowledge and ideas on prop-making, created a great first impression in the entryway with its dungeon-ruins design.
While most of the attractions provided similar experiences of running around in the dark and being scared with people jumping out, each had a unique theme. Similar to what can be enjoyed at Knotts's Scary Farm or any local haunted house, the thrill is in what is around each corner and making it out unscathed! The lines for each attraction were lengthy, which kept me from getting into all of them on Sunday. The Gold Bat pass was key to be able to get into the majority of them.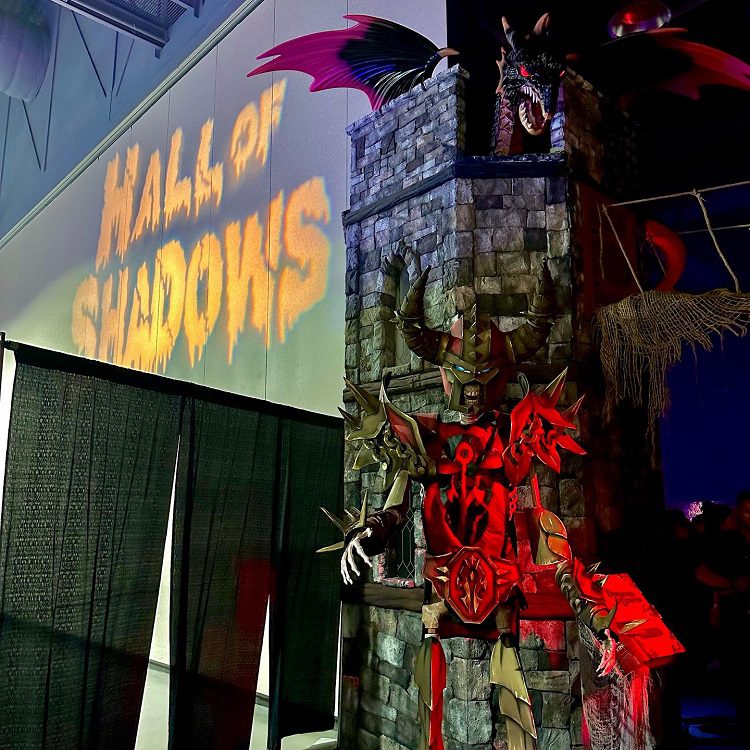 Haunted Harvest: No More Late Fees: This was my favorite of all of the haunts. The waiting area was setup like an old Blockbuster Video with only horror movies lining the shelves. Once inside you had to escape the Notflix Killer.
Coble Haunter: Scream in the Dark: The entry was the coolest part of the attraction as you are sucked into a tight bubble of cloth and then completely immersed in the dark. I ended up with many bruises making my way through this maze being chased by glow-in-the-dark creatures and ghosts!
Fear Farm: Ravenfall Castle: A dungeon setting had restless spirits looking for you to help them escape.
Hole in the Wall Tavern: This is a companion haunt to Fear Farm, being a hidden refuge within the battle-damaged castle where guests 21 and older can grab a drink and share their adventures.
Ghostwood Manor: Pharaoh's Hall: Designed to take those brave visitors on a trip to the depths of an Egyptian tomb.
Wicker Manor: Trying to escape from the ghosts of miners that were trapped after a horrific accident in the 1800s, it really succeed in creating a scene of being trapped underground.
Mr. Floats: CarnEVIL Games: This was an open area dedicated to Pennywise the Clown from It. There were carnival games to play amongst creepy installations and scary clowns running wild.
The depth of detail and amount of work that went into each attraction was very impressive. I know I would have appreciated them even more if I wasn't rushing through them in abject terror! There were also a couple of interactive photo booths (Rawl of the Dead: Zombie Apocalypse and Tunnel of Terror: The Haunted Car Wash Experience) for those who wanted to relive their spooky adventures.