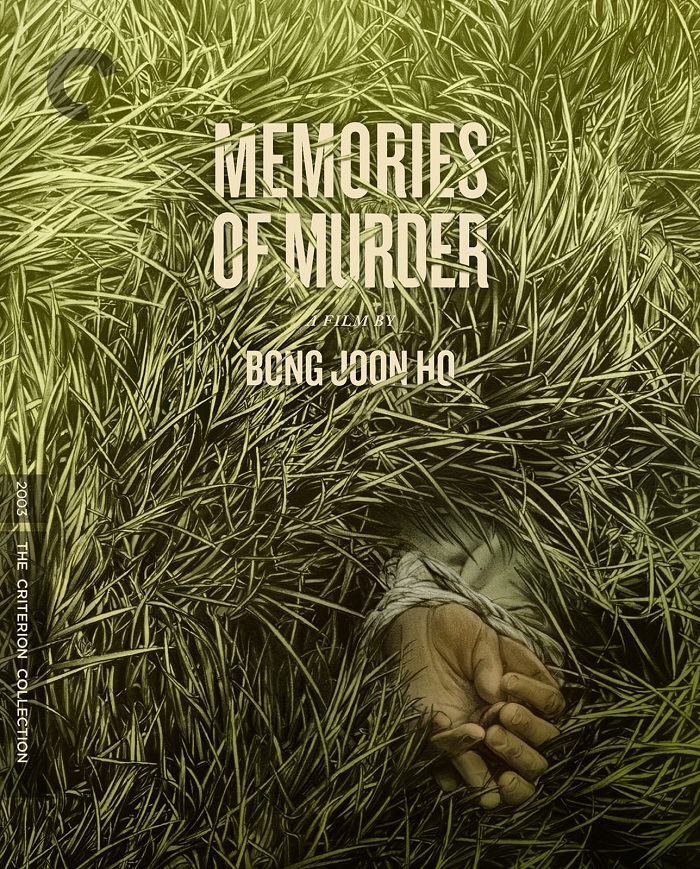 Seeing Bong Joon Ho's Parasite awhile back, I realized that I've missed out on a lot of great, and unique films. Korean cinema (as well as Asian cinema in general) definitely showcases many thrilling, visceral, and sometimes incredibly violent stories of revenge, love, crime, among other human themes. With Joon Ho's second feature, the 2003 modern classic Memories of Murder, you can put "murder mystery" on that overwhelming list as well.
Based on a series of true crimes that scarred a rural community in South Korea during the 1980s, the film stars the iconic Song Kang Ho as a simple-minded local officer who is forced to join a seasoned and equally simple-minded detective (Kim Sang Kyung) to investigate a double murder. But when the killer strikes several more times, the two realize that this isn't an ordinary serial killer, and that their fears of failure and frustration could lead them to the existential point of no return.
Despite the heavy subject matter and bleak social commentary, there is a streak of black comedy, which doesn't overpower the often moving elements (especially with the two lead performances), but actually elevates it. The mixing of genres (including crime drama and the oddities of life) is something that Joon Ho does extremely well, and this film is no exception. You are completely and utterly invested in it from the very beginning to the very end. I think that this is one of the essences of filmmaking, and you feel that you're in safe hands with a filmmaker who absolutely knows what he's doing. When you watch his other works (especially Parasite), you'll definitely see what I mean.
Of course, the good folks at Criterion have delivered, yet again, a new special edition release that contains a new 4K restoration, and many terrific supplements on two Blu-rays (or two DVDs if you only have a DVD player), including two 2003 commentaries: one with Joon Ho and cast/crew, and a new one with critic Tony Rayns; a new interview with filmmaker Guillermo del Toro; a new interview with Joon Ho about the real-life murderer who inspired the film; a 2004 making-of documentary; deleted scenes with optional commentary by Joon Ho; a new interview with film scholar Jeff Smith on the use of sound in Joon Ho's work; Incoherence, a 1994 student film by Joon Ho, with a new intro by him; and teaser/theatrical trailers and a TV spot. There is also a new essay by critic and novelist Ed Park.
If you're a true film collector and want something profound and involving, then I 100% recommend getting yourself a copy of this incredible film. Your collection will thank you for it.
Other releases:
The Furies (Criterion): The great Barbara Stanwyck plays a no-nonsense daughter at odds with her brutal, widowed ranch owner father (Walter Huston), over her dowry, choice of men, and eventually, ownership of the ranch itself.
Mutiny on the Bounty (Warner Archive): The first (and most successful) screen adaptation of the Charles Nordhoff novel about the sadistic Captain Bligh (a typically terrific Sir Charles Laughton), who drove his men (including Clark Gable and Franchot Tone) to turn against him during an expedition in the South Seas in the 1700s.
Chariots of Fire (Warner Archive): The 1981 Best Picture Oscar winner set during the 1924 Paris Olympics, where two young men (Ian Charleston and Ben Cross), a devout Scottish and a Jew, run for Britain. One is running for God, and the other runs to overcome scrutiny.
Test Pattern (Kino): An incredibly timely film about the relationship between a black woman and her white boyfriend, that is put to the test, after she gets raped. He drives her from hospital to hospital in search of a rape kit. This leads to some serious revelations and consequences for the two of them.