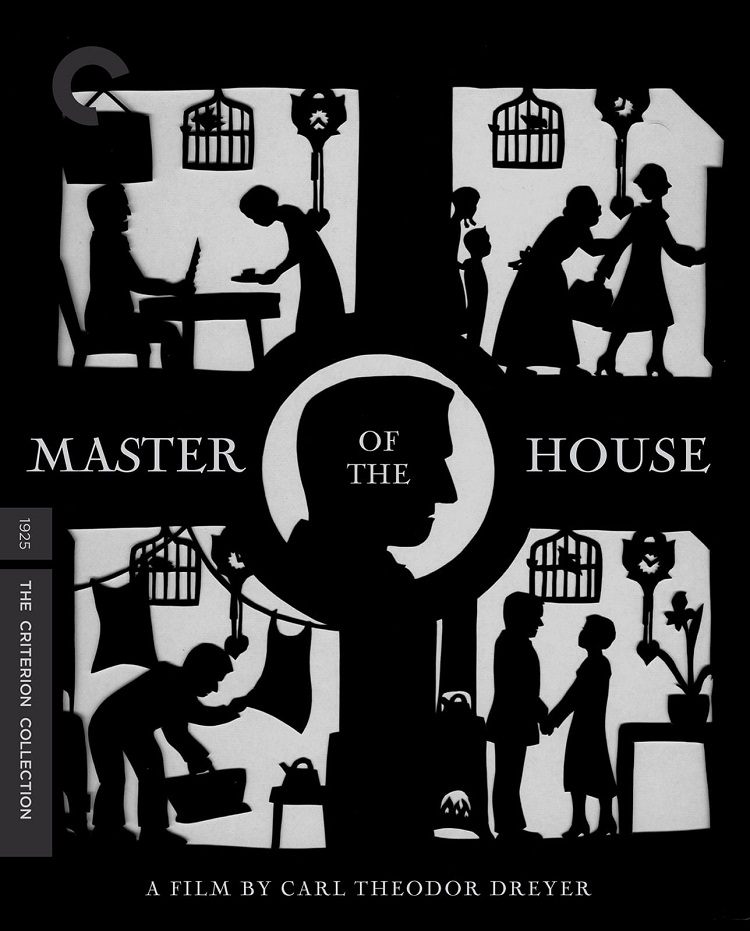 You know its a slow week for new releases when a friggin' Tyler Perry movie is the number-one seller on Amazon. Thank goodness for the Criterion Collection. Week after week, those guys present art-house, foreign, obscure, and fascinating films in the highest of qualities with terrific extras at a decent price. We love Criterion here at Cinema Sentries, and I want to always be talking about them in my Picks of the Week. I won't always pick them, but never will I not give them a shout.
Carl Theodor Dreyer is considered one of the masters of early cinema. He did not make a great many films in his career but those he did are regarded as some of the best ever created. Ashamedly, I've only seen The Passion of Joan of Arc, but that film was so masterfully made, so emotionally wrought that it has stayed with me though I've only seen it once and that was many years ago.
This week Criterion is bringing one of his lesser-known films, Master of the House, to the masses in their now typical dual format Blu-ray/DVD set. The film is a domestic revenge comedy with a housewife turning the tables on her tyrannical husband. It comes with a new 2K digital restoration, an interview with a Dreyer historian, a visual essay on the director's film innovations, and an essay by film scholar Mark Le Fanu.
The film was made in 1925, and my movie knowledge is admittedly weak during this very early period. Dreyer's reputation as one of the all-time great directors and my love of The Passion of Joan of Arc mixed with Criterion's near-perfect ability to release terrific films all come together to make Master of the House my Pick of the Week.
Also out this week that looks interesting:
Riot in Cell Block 11 (Criterion Dual Format): Don Siegel is about as far away from Dreyer as you can get, which just goes to show how truly eclectic Criterion can be. This one, as the title implies, deals with inmates in a maximum-security penitentiary. It came out on the heels of real-life prison riots and new information about the poor conditions of many prisons. Sounds good to me.
Doctor Who: The Web of Fear: Last year, us Whovians were knocked out by the announcement of the recovery of a couple of up-to-now missing episodes. This Patrick Troughton story was one of them. If that wasn't enough this story features the very first appearance of Lethbridge-Stewart and UNIT! Part 3 is still missing and unfortunately they've skipped on animation that they've previously used in such cases and gone back to using simple photosnaps with the audio running under it. A small complaint, really, as new Who is truly a treasure.
Ken Burns: The Address: A new documentary by the master tells the story of a small school in Vermont which encourages its students to memorize and recite the Gettysburg Address every year and how that famous speech impacts them (and us) today. Ken Burns rarely does any wrong and while this seems a little bit out of his normal type of film, I'm intrigued.
The House on Sorority Row: Spectacularly bad horror film gets a blu-ray release.
Tyler Perry's Madea's Neighbors From Hell: What kind of world do we live in when this is number one for the week on Amazon and both Criterion releases and Doctor Who lag far behind?