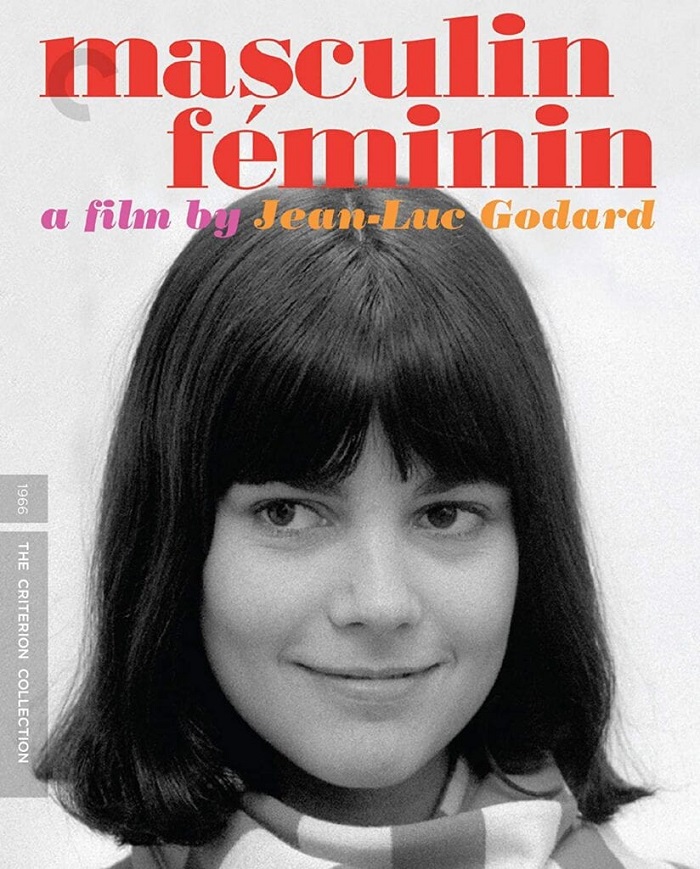 Jean-Luc Godard's study of young love in Paris pulses with style but doesn't have much of a story. The film tracks the relationship of a despondent loner named Paul (Jean-Pierre Leaud) as he tries to build a relationship with Madeleine (Chantal Goya), who seems more intent on advancing her singing career than focusing on Paul. He's fresh from completing his compulsory military service and eager for a taste of civilian romance while he worries about what to do with the rest of his life, while she just wants to sing.
Godard peppers the film with random occurrences that challenge viewers to decipher their meaning, from a couple arguing in a restaurant before the wife shoots the husband dead, to a man who brandishes a knife at Paul before stabbing himself with it, to an extra in another restaurant remarking that Brigitte Bardot is at another table before the camera cuts to Bardot engaging in seemingly real mealtime conversation. There's no explanation of these scenes, and no impact on the stars as they carry on in the aftermath as if nothing happened.
Godard also lets some conversational scenes run on although it's clear they're doing nothing to advance any plot. Much of the dialogue was reportedly unscripted, with Godard just letting the young actors talk, giving the film a documentary feel that supports his goal to reveal the mindset of Parisian youth. That mindset shows a clear but depressingly reductionist divide between masculine and feminine. Paul mostly discusses politics and social issues with his best male friend, while Madeleine and her friends are focused on superficial beauty and shopping.
Setting aside the lack of meaningful plot and the long-winded dialogues, the film achieves Godard's objective of showing what life was like for Parisians in their early twenties in the 1960s. His camera captures the effervescent lives of his young stars as they drift through ultra-hip Paris locales, with each scene bursting with so much effortless cool that they're seemingly tailor-made for Pinterest vision boards. It's impossible not to get swept away by the tsunami of style on display in the film, further enhanced by Godard's innovative shot selection.
Criterion's new Blu-ray originates from a new 4K digital restoration of the film with uncompressed monaural soundtrack. The film and soundtrack are polished to perfection with no noticeable defects and consistent sound and contrast levels. While some scenes seem a bit murkier than they need to be, that appears to be a product of the original cinematography, not any remastering flaw.
Bonus features include an archival 1966 interview with Goya, along with interviews from 2004 and 2005 with Goya, original cinematographer Willy Kurant, and a Godard collaborator. It's striking to see the contrast in the nearly 40-year gap between interviews of Goya. The disc also includes fascinating footage from Swedish television of Godard directing a notable "scene within a scene" in the film. Of less interest is a 2004 discussion about the film by two critics. Notably, there do not appear to be any new bonus features on the Blu-ray release, just repeats from the original 2005 DVD release.