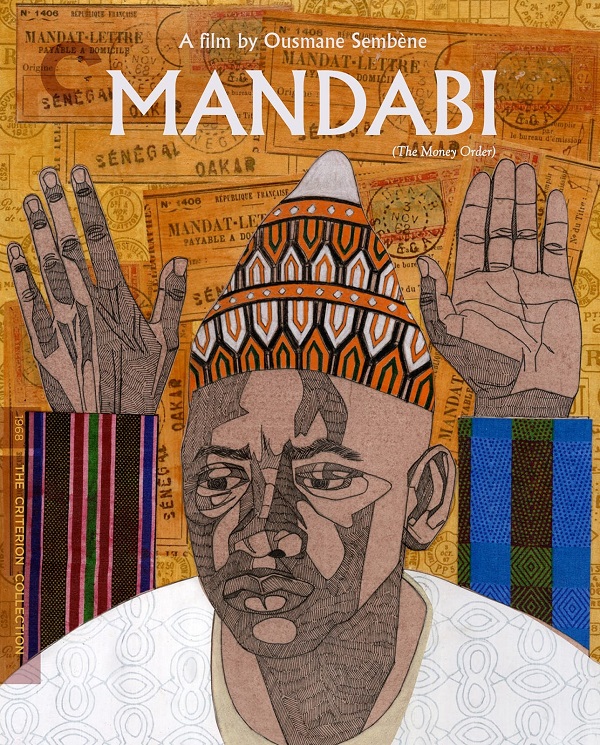 One of the things that Ousmane Sembène's second feature film does that so few films do is, take lesser-known actors and place them in a movie to capture the authenticity of its story. Sure, Chloe Zhao has done that recently with movies like The Rider, but it's a concept that rarely happens. And when it does, it feels more real to the point where you question whether you are watching a movie or a documentary. Mandabi, translated to The Money Order, is exactly that kind of movie.
When Mandabi was originally released in 1968, the majority of the people in the movie had never acted prior or had only acted in one other film. And after its release, they didn't participate in much else, if anything, beyond that. Sembène goes for authenticity in portraying the poverty-stricken country and the people that inhabit it, and he's able to pull it off without any hesitation. He was even able to break barriers by filming the movie in the country's native language of Wolof, the first of its kind.
The film focuses on Ibrahim Dieng (Makhouredia Gueye), a man who's married to two wives and has numerous children. He's been out of work for several years now, and his job prospects are not very good. Out of nowhere, Ibrahim receives a money order of 25,000 francs (by today's U.S. standards, more than $230,000) from his nephew who's working in Paris. Like anyone would react, Ibrahim is thrilled. Even though his nephew provides some strict guidelines for the money, it's still enough for Ibrahim to get by for the time being. But word travels quickly, and soon, all of his neighbors catch wind that Ibrahim is suddenly wealthy. It becomes even more difficult for Ibrahim to even get a hold of the money since he has to figure out how to get the right documentation before a transaction can occur.
Mandabi is a sometimes darkly funny examination of how greed can corrupt everyone. As stated earlier, the movie feels more like a fly-on-the-wall style documentary, in which we happen to come across this real event and how those around him are reacting to it. Sembène doesn't try to go for any cinematic trickery or attempt to make you sympathize with Ibrahim or any other characters. He just has them in front of the screen and their actions come across as human as any news report.
The Criterion Collection has done a spectacular job of bringing Mandabi to Blu-ray. The film is presented in a 4K restoration with a 1.66:1 aspect ratio and a monaural audio track.
The special features include:
New introduction by film scholar Aboubakar Sanogo
New conversation with author and screenwriter Boubacar Boris Diop and sociologist and feminist activist Marie-Angélique Savané
Praise Song, a new program about director Ousmane Sembene featuring outtakes from the 2015 documentary Sembene! of interviews with author and activist Angela Davis, musician Youssou N'Dour, filmmaker and scholar Manthia Diawara, and many others
Tauw, a 1970 short film by Sembène
New English subtitle translation by Sembene biographer Samba Gadjigo
An essay by critic and scholar Tiana Reid
Excerpts from a 1969 interview with Sembene
A new edition of Sembène's 1966 novella, The Money Order, on which the film is based
Clocking in at just 90 minutes, there is this slight feeling that Mandabi could have benefited from a little bit more run time to explore more of the characters in Ibrahim's life. But with what we are given, the film is an intriguing look into the lives of Senegalese people and has messages that reflect to all about how it's easy to become greedy when what is considered wealthy is just right next door.