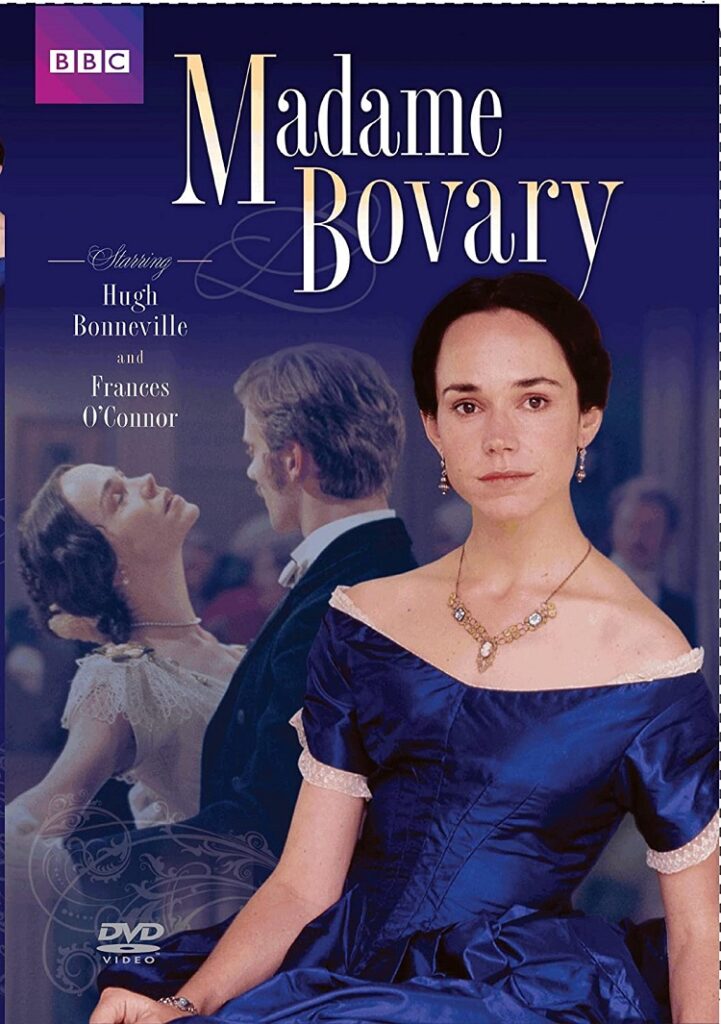 When Gustave Flaubert first delivered the sexy seeds of his romantic tragedy, Madame Bovary, to the literary world, he was prosecuted for offending public morals. While the novel is now considered a literary masterstroke, its 1856 release proved challenging.
As with most things of this ilk, Madame Bovary saw numerous adaptations. It was turned into a 1932 film by Albert Ray and has been given the miniseries treatment more than once. The BBC took it on twice: once in 1964 with Giles Cooper at the helm and once in 2000 with Heidi Thomas in control.
Thanks to the magic of DVD, viewers can revisit the 2000 version and take in all the sumptuous sex and glorious Victorian surroundings.
Of course, Madame Bovary was a French piece of literature and Thomas' adaptation, directed by Tim Fywell, comes with a decidedly English air despite its setting in provincial Normandy. That's not really much of a problem, as the tale of devotion and frustration is quite universal.
The DVD presents both parts of the miniseries and runs about 158 minutes.
Frances O'Connor gets to play Emma Rounault, the imperfect and somewhat hollow heroine. She faces a provincial upbringing and sees the charming but simple Dr. Charles Bovary (Hugh Bonneville) as, more than anything, a way out. Upon marrying him, she discovers that life with the good doctor and his overbearing mother is less than enthralling.
Emma sets out and begins a string of affairs, first with a young student named Léon (Hugh Dancy) and then with the aristocratic Rodolphe (Greg Wise). Upon discovering the sheer majesty of life outside of her husband, Emma exclaims that "The heavens have been torn open. Passion has been spilt…everywhere."
Madame Bovary is filled with erotically charged sequences and it really doesn't spare much. The scenes are packed with as much thrusting, moaning, and groping as possible, illuminating Emma's sensual search for meaning. Of particular note is a steamy carriage sex scene that is beautifully shot and framed with ornate cross and all. "This is our souls meeting," says Emma breathlessly.
The series works because it doesn't ask us to take sides. It doesn't paint Emma in a bad light and it doesn't create a monster out of Dr. Bovary, giving her affairs moral reasons. The ethics of her affairs aren't forced upon the viewer, thankfully, and the grace of the story unfolds organically thanks to solid performances and some lovely cinematography.
The DVD also features a feature called "A Complex Heart: Gustave Flaubert," a tale that informs of a writer "forsaking his personal life for the sake of his art." The feature is very old-fashioned and filled with quotations from the author. It's somewhat clunky and doesn't feel necessary.
The BBC's second kick at Madame Bovary is fine entertainment. The sex scenes are steamy and the moral consequences are left for the viewers to discuss. The performances are top-quality from the entire cast and nothing is amiss, even as the lust runs high and the tragedy strikes nigh.