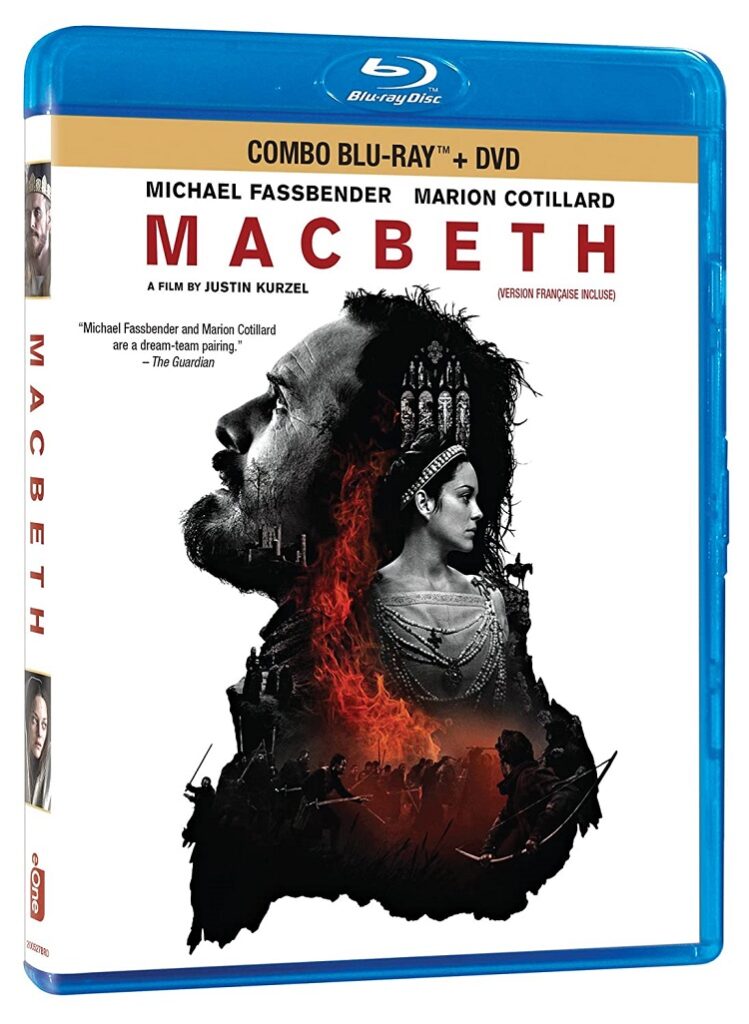 What's left to say about Shakespeare? What could I possible write that would convey his brilliance? Nothing of course. He was undoubtedly the greatest writer that the English language has ever (or likely will ever) know. His words have been read by millions of people in a myriad of languages for hundreds of years.
The thing is, though, they really ought to be heard rather than read. As anybody taking high-school English can tell you, Shakespeare on the page can be rough going. His words are ancient and arcane lying dead in a book. Ah, but on the stage (or the screen as the case may be) they come alive – dancing, prophesying, living in our heads as God's own poet forevermore.
Live and on stage is best. Watching living, breathing actors stand right before you speaking those words is a bit of real magic in a Muggle world. But on a screen can work too. It's tricky, of course, putting those hundred-year-old phrases on a screen that last week showed men with superpowers exploding things into oblivion, but when done right, it's just as powerful.
They never do well at the box office, these Shakespearean movies, so it's difficult to judge their quality by tallying receipts. Critical response is always mixed as well as these films tend to wrap themselves up in how well versed the critic is in the Bard's plays more so than how well the film adapts them.
I've not heard a lot about this version of Macbeth, but it looks astonishingly beautiful in trailers. It stars Michael Fassbender and Marion Cotillard as Macbeth and his wife. I'm pretty much a sucker for all things Shakespeare and this one is no different.
Also out this week that looks interesting:
Paris Belongs to Us (Criterion Collection): A French mystery directed by Jacques Rivet, who was a writer for the influential magazine Cahiers du Cinema, and as such is an important part of the French New Wave. It centers on a group of actors rehearsing for a performance of Pericles which never happens, but operates as a depiction of bohemian Parisian life.
Manhattan: Season Two: I've often said there is just too much good TV on now to be able to watch it all. This one is an example of just that. It's a period drama about the folks who created the atomic bomb and from what I've seen (which is very little) it looks quite good and the critical response has been likewise good. But who has the time?
In the Heart of the Sea: Ron Howard's take on Moby Dick, or rather the true-life story that inspired the novel. Howard's directorial output runs the gamut between wonderful to what-was-he-thinking terrible, but the trailers look beautiful and I'm all in for stories about killer attack whales.
Victor Frankenstein: An original tale of sorts for Dr. Frankenstein and Igor with James McAvoy and Daniel Radcliffe in those roles, respectively. That sounds fun. Unfortunately, the critics have not been kind.
Jane B Par Agnes V. / Kung-Fu Master!: Another director in the French New Wave, Agnes Varda is arguably the most influential women in that movement. This set collects two wildly different films from the director. We've got a full review by Davy.
The Peanuts Movie: Charles Schulz created one of the most enduring comic characters of all time. His Peanuts strips are much beloved by millions. The TV specials from the '60s continue to endear themselves to new fans each year. Sadly, this film looks atrocious. The animation department seems to have thrown out all the charm of both the strip and those early specials in lieu of generic-looking, computer-generated blobs. From what I've heard, the story plays it completely safe as well. Good grief!