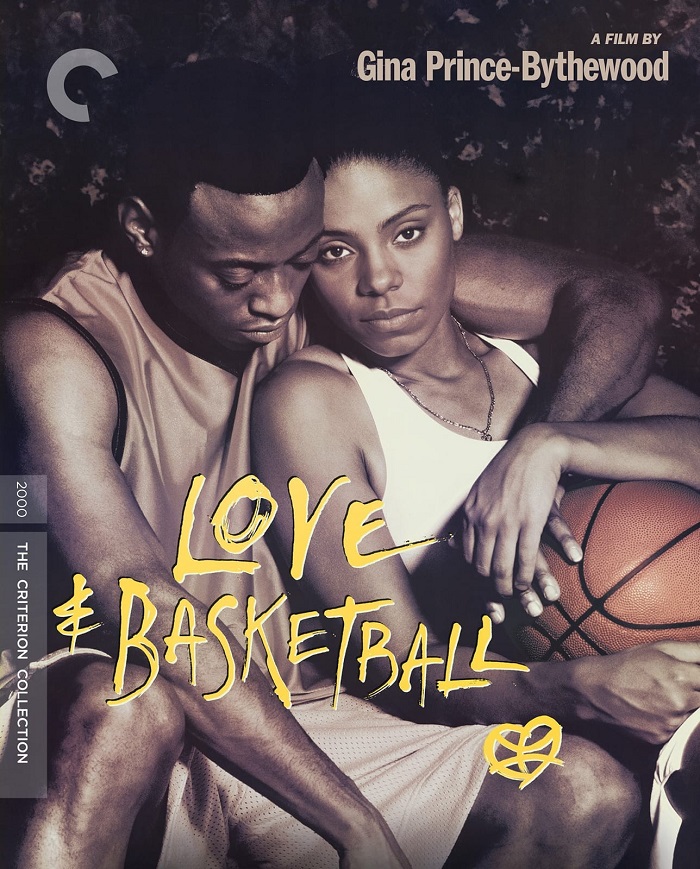 There are so many cinematic tales of young love that spans time that are riddled with clichés. They usually have a meet cute when the protagonists are younger and encounter each other for the first time. They hate each other for awhile, but then they become friends, and eventually something more. But then there are the usual circumstances of life (and love) that threaten to tear them apart. Director Gina Prince-Bythewood's 2000 feature debut Love & Basketball has that common formula, but one that definitely rises above all that to deliver a love story that feels fresh.
Set in the early '80s to mid '90s, Monica and Quincy (first played as children by Kyla Pratt and Glenndon Chatman) become neighbors who share a similar passion: basketball. At first, they are at odds, but because of the love of that sport, they eventually strike up a bond. Years later, and now in high school, Monica and Quincy (played by Sanaa Lathan and Omar Epps) encounter each other and find that they both have other similarities besides basketball. They both are at odds with their families; Monica can't relate to her mother Camille (Alfred Woodard) because she's not girly enough, and Quincy emulates his father Zeke (Dennis Haybert), but finds that he's isn't the hero he thought he was. His mother Mona (Debbi Morgan) is just like Camille. She's a woman who put her dreams on hold to be a regular suburban housewife and take care of the family. Because of this, Monica and Quincy become even more closer, which culminates with them having sex.
Now in college and dating, they each have ambitions to play professional basketball. They're even more in love than before, but events in their life, such as peer pressure, failure, success, and further familial tension break them apart. After college, they are both now playing professionally. Monica gets better at basketball, while Quincy's emotional state gets too much for him. He ends up breaking his leg during a game and ends up at a hospital. Monica visits him, where she finds out that the he's engaged. Time has obviously passed, and now comes the moment of truth. When they're back at home, she tells him that she has been in love with ever since they were kids. She challenges him to a final game of basketball, where they play for his heart. She ends up losing, but Quincy feels the same way about her as she does him. They fall in love again, but this time for good. The last moments of the film reveal that they got married and had a daughter, but Monica continues to play basketball, meaning that she now has his love but also her career as well, at the same time.
I don't care for sports at all, and I wasn't sure if I was going to like the film, but I really enjoyed and got invested in it. I actually cared about Monica and Quincy and rooted for them. And the fact that Lathan and Epps have amazing chemistry definitely sealed that deal. They play a believable couple drifting in and out of love, but also finding their way back to each other. It also ends happily, where Monica gets the guy, but also doesn't compromise herself and her passion for the sport.
Yes, Quincy is a profound and complicated character, but it is really Monica's story. She is a woman living and playing basketball in a world dominated by men, and that's where the film really succeeds. It tells not just a story about a woman's journey to being at the top of her game and achieving everlasting love; it's also about females rising to challenge of being athletes and being just as equal to the men as they really deserve to be.
Honestly, I thought that Love & Basketball was a strange choice for Criterion, but when I watched the supplements, I saw that it made total sense. They include two commentaries (one with Prince-Bythewood and Lathan, the other with Prince-Bythewood, editor Terilyn A. Shropshire, and composer Terence Blanchard); new making-of program featuring Prince-Bythewood, Lathan, Epps, Alfre Woodard, producer/writer Reggie Rock Bythewood, and basketball adviser Colleen Matsuhara; Editing "Love & Basketball", a new program with Prince-Bythewood and Shropshire; new conversation with Prince-Bythewood, WNBA legend and Hall of Famer Sheryl Swoops, and writer/producer/actress Lena Waithe; deleted scenes with optional commentary by Prince-Bythewood and Shropshire; audition footage; two short films by Prince-Bythewood: her 1991 thesis film Stitches, and Progress (1997), with a new intro by her; and trailer. There is also a great new essay by author Roxane Gay.