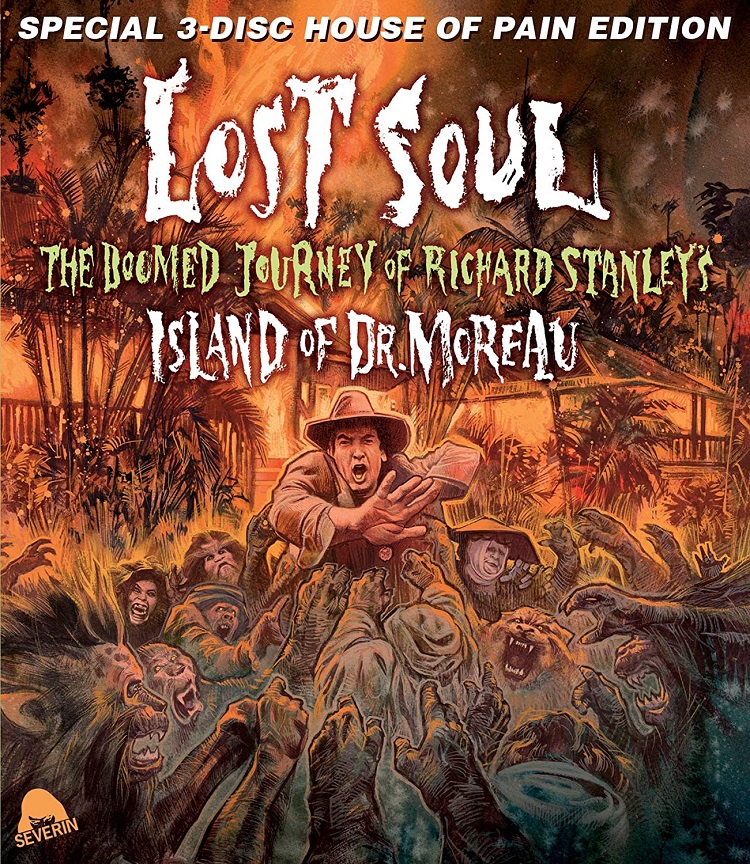 As an extreme film lover, I'm always torn between variety. Sometimes, there is too much to choose from, and it also depends upon the price. There isn't any doubt that I do like to have choices, it's that I like to choose from films that I would find interesting. When I'm not taking online classes, or doing horrible yard work, I only have a limited time to watch the newest releases.
This week, there isn't a lot of choices, but these are some releases I found to be quite interesting and worth checking out. Yes, some of them sound strange, but as a film lover, you may want to think outside the box.
Lost Soul: The Doomed Journey of Richard Stanley's Island of Dr' Moreau sounds like a very illuminating documentary about the ill-fated, ill-conceived 1996 version of H.G. Wells' classic story, starring the late Marlon Brando, Val Kilmer, Faizura Balk, and Ron Perlman. Obviously, we know that this "cult" movie is regared as one of the truly worst films ever made, and you wouldn't think a documentary about it's tortured history would be great to watch. However, the doc and special features sound more interesting than the movie itself.
From reading about it, Lost Soul sounds like it could be one of the better documentaries about a reviled, or otherwise "lost" movie, but with more polish and wit than the actual film it is about. Directed by David Gregory, it has a 100% on Rotten Tomatoes, but it isn't certified fresh, yet; it also has a 100% from people would want to see it. In that case, I pick this for the top of my must-watch list.
Other titles that sound interesting:
Home – Party Edition: I never got the chance to see this in theaters, but I have heard great things about it. The trailer made it look quite worth the watch, and with the voice work of Jim Parsons and Rihanna, I think this obviously looks really good. I think that this is a time of great animated films, and Home seems right up there with Frozen and Inside Out.
Miracle Mile: Anthony Edwards and Mare Winningham star in this 1988 cult classic about a guy who meets the girl of his dreams, but before they are able to go on their first date, he finds out that WWIII has begun and missiles are headed straight for Los Angeles in less than one hour. From this premise, it looks like this is going to be great discovery, if you're into quirky doomsday movies.
Prime Cut: I've never heard about this movie, but only that it stars the great Lee Marvin, and the equally great legends Gene Hackman and Sissy Spacek, so on this note, I would definitely love to see this.
Monte Walsh: Another Lee Marvin film, and this a Western! That's enough for me, and everyone who loves Lee Marvin and Westerns, especially the ones that are offbeat.
White God: If you love foreign cinema, the premise of this film sounds incredible: a young 13-year-old girl who is forced to give up Hagen, her beloved mixed-breed dog, because its heritage is regarded as unfit by the State. Things get even worse when her father leaves him stranded on the streets in order to avoid the law. If this doesn't sound compelling, then I don't know what does.