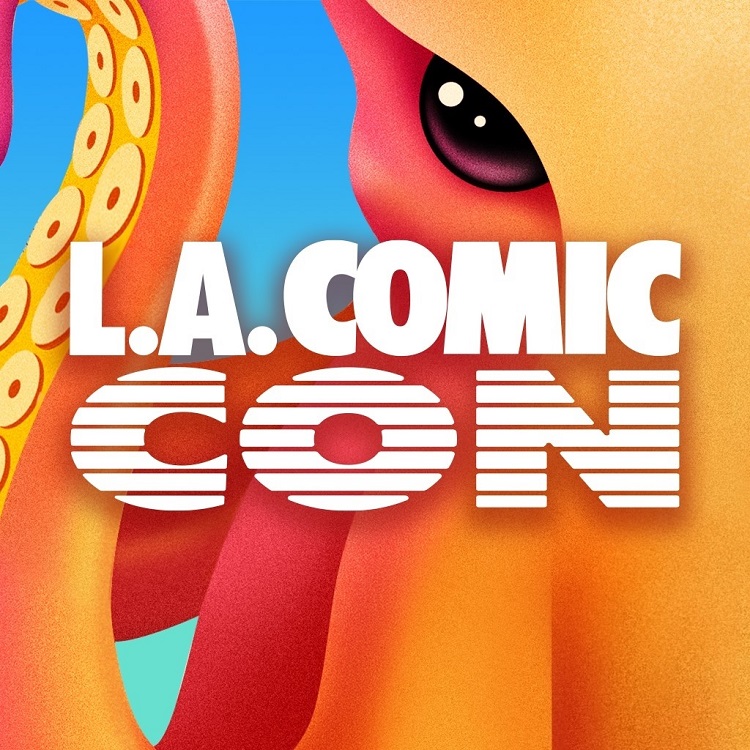 After skipping the past two years due to Covid, the folks at Los Angeles Comic Con are holding their tenth convention this Friday through Sunday at the L.A. Convention Center. One always needs a flexible schedule when attending a Comic Con, but these are the panels I currently hope to attend:
Friday, Dec 3
Gene Roddenberry's 100th Birthday – Room 515 – 6:00 pm – 6:50 pm
Join this panel discussion on Gene Roddenberry, the creator of Star Trek. There will also be a tribute film, "Roddenberry on Patrol." A very funny short film that parodies Gene Roddenberry's quest to find Star Trek. On the way he encounters several people who help him create the science fiction TV show we all know and love.
Star Trek: Of Gods and Men – Room 515 – 7:00 pm – 9:00 pm
It is the year 2306. Thirteen years have passed since Captain James T. Kirk was swept away by the Nexus, after saving the crew of the USS Enterprise-B. The remaining crew members of the original USS Enterprise have gone their separate ways. Captain Nyota Uhura and Captain Pavel Chekov, along with Captain John Harriman of the Enterprise-B, come together for a special dedication in honor of Kirk's Enterprise. Their reunion is cut short when they receive a distress call from a mysterious planet, that presses the three friends to embark on a mission that will change their lives forever.
Saturday, Dec 4
Star Trek Writers – Room 515 – 10:30 am – 11:20 am
Join this panel of Star Trek writers to discover some of the magic in their storytelling. Melinda Snodgrass (Star Trek: TNG), Jimmy Diggs (Star Trek: Voyager, Star Trek: Deep Space Nine), Marc Zicree (Star Trek: TNG), Harry Kloor (Star Trek: Voyager), Jack Treviño (Star Trek: Of Gods and Men) and Paul Robert Coyle (Star Trek: Voyager, Star Trek: Deep Space Nine)
SpongeBob SquarePants: Tom Kenny & Rodger Bumpass – Main Stage – 11:00 am – 11:30 am
An interview with two of the most famous voices in all of animation, the actors who bring Spongebob Squarepants and Squidward Tentacles to life!
Spotlight On: Bruce Campbell – Main Stage – 11:30 am – 12:00 pm
A one-on-one interview with the cult classic actor from The Evil Dead, Army of Darkness and more!
From the Bridge Preview – Room 403A – 12:00 pm – 12:50 pm
From the Bridge is a feature documentary celebrating the rise of worldwide fandom, and the role Kerry O'Quinn (creator and publisher of Starlog, Fangoria, Cinemagic, Comics Scene, Future Life, Gorezon) has had in bringing respect and visibility to fans. The movie is hosted by George Takei, and it includes 30 interviews with fan icons, including Stan Lee, Joe Dante, Nichelle Nichols, Gene Simmons and many more. This presentation will include a major preview of the movie, in production for 5 years and due to be released in 2022.
Why 99% of Movies Today Are Garbage – Room 304ABC – 3:30 pm – 4:20 pm
Critics, comedians and commentators will break down how movies made in Hollywood go so wrong so often these days. From the failure of franchises to the big budget bombs, we'll examine the myriad of reasons for the disconnect between the studios and modern audiences.
Sunday, Dec 5
The Best Of The Worst: Comic Characters That Shouldn't Have Been – Room 306AB – 10:00 am – 10:50 am
Looking at Matter-Eater Lad, Bailey Hoskins, and more, the comic industry has had a plethora of "bad characters" that have been picked up as beloved figures by the fans. This panel looks at these terrible additions to comic lore and their contributions to the canon of their respective series in a comedic way.
The Music and Sound of Star Trek – Room 503 – 12:30 pm – 1:20 pm
A fast paced and interactive beam-behind-the-scenes to enjoy iconic music and innovative sounds from Star Trek:TOS and beyond. Play Name-That-Sound! We know them by heart.
Rare recordings and true stories. Spock's Battle Theme will be played!
The World Of Sid Krofft: Featuring Sid Krofft and the cast of Land of the Lost – Room 306AB – 3:00 pm – 3:50 pm
This panel will celebrate the legacy of Sid Krofft, whose creativity and talents have given us amazing shows like H.R. Pufnstuf, Sigmund and the Sea Monsters, the Bugaloos, Lidsville and Land of the Lost. Sid will be sharing stories from his career and talking with the cast of Land of the Lost in this very special LA Comic Con edition of Sundays with Sid. Don't miss your chance to be a part of Sid's popular Instagram series and celebrate the incredible imagination that has enriched the chilhoods of so many of us.
Sid is appearing courtesy of Project: Wish Upon A Star and joins them in encouraging children to keep dreaming & creating for the future, regardless of physical limitations, pediatric conditions or inequalities. The creativity of childhood pastimes creates what we have today as adults.
Badges appear to still be on sale and the entire programming schedule has been posted. Whether going or not, what panels are you most interested in?