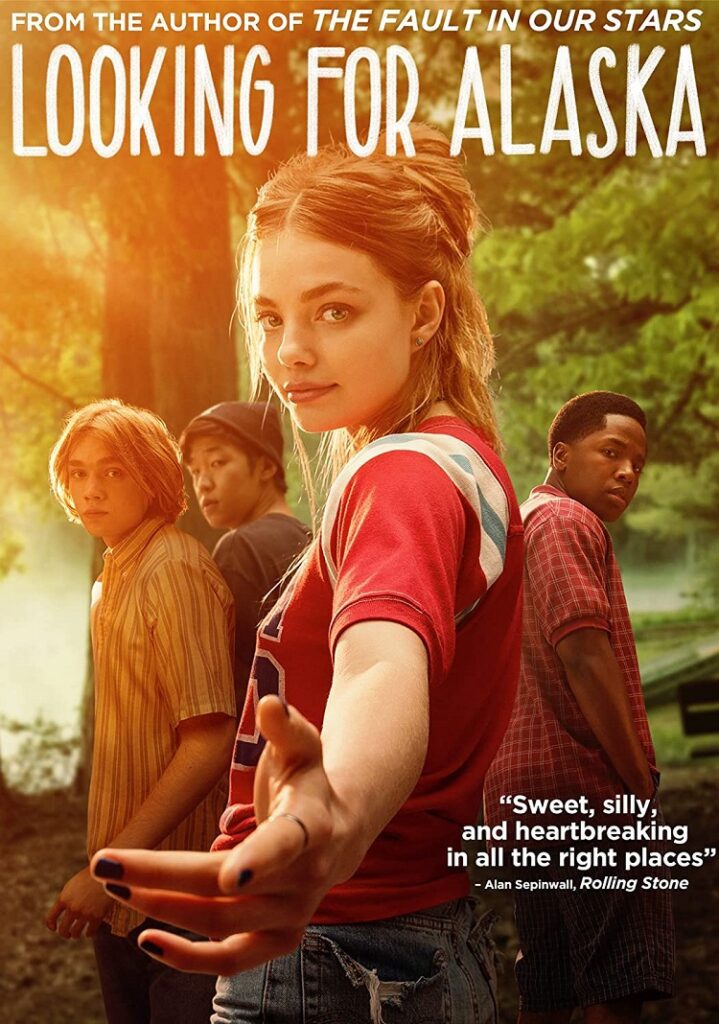 Looking for Alaska brings the critically acclaimed work of author John Green to the screen in this eight-episode Hulu Original limited series available in a three-disc DVD collection. The series begins with Miles Halter (Charlie Plummer) transferring to Culver Creek Academy, a boarding high school in the Alabama wilderness. Miles is a young man who is obsessed by people's last words and, uses the last words of poet Francois Rabelais, to justify his departure. He tell them that he too is in search of his "great perhaps" and Miles leaves his safe and suburban life behind to begin his search.
Once at the Culver Creek, Miles is befriended by his new roommate Chip Martin aka "The Colonel" (Denny Love); Takumi Hikohito (Jay lee), a student who gets all the academy gossip; and the brassy, strong-willed, and somewhat elusive Alaska Young (Kristine Froseth). Miles is brought into their everyday lives as well as their long-standing feud with the rich and spoiled kids they refer to as the "Weekend Warriors," all while avoiding the ever watchful eye of the school administrator, Mr. Starnes (Timothy Simons), whom they call "The Eagle." After a tragedy changes their lives, the close group of friends is left to cope with everything they have experienced and how their lives will never be the same.
This series is engaging, well written, and well acted. While some TV series for young adults shy away from heavy subject matter, Looking for Alaska is not afraid to tackle issues of class, race, family dysfunction, death, and loss in genuine ways. But that is no surprise since Green has never been afraid to address the heavy and the light in his written works.
Fans of the book will be happy to know that Green served as an executive producer on this series. And for a more in-depth look at the process, fans can watch the In Search of a Great Perhaps: Taking Alaska From Page to Screen featurette that is included in this collection. In addition to the In Search of a Great Perhaps featurette, the collection includes 18 exclusive deleted scenes and the Finding Your Tribe featurette.