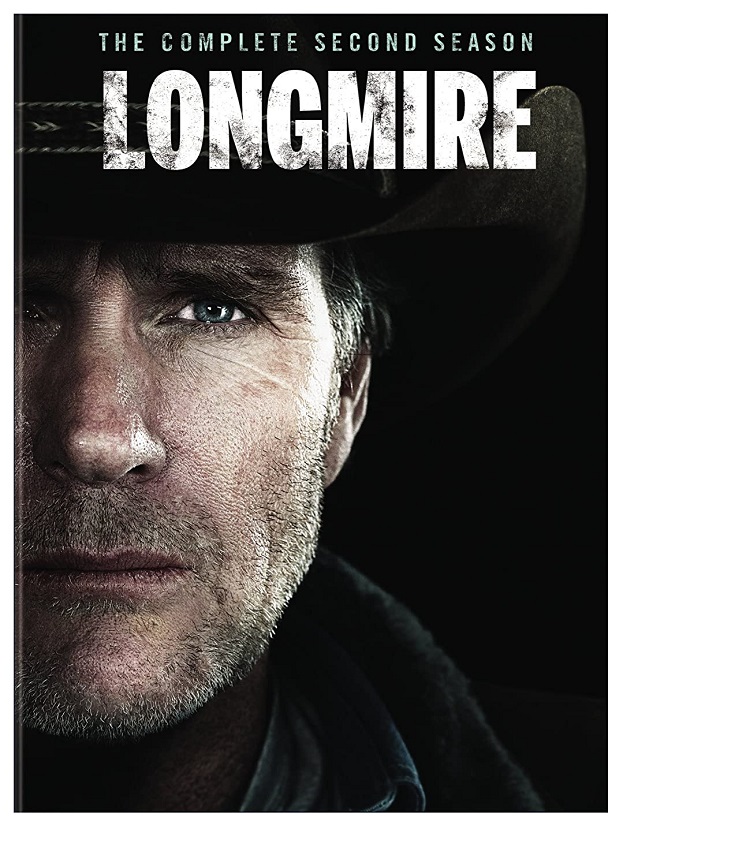 The second season of the popular A&E western crime drama Longmire continued the successful formula of interesting standalone cases along with the evolving development of the main characters. Based on Craig Johnson's best-selling western mystery series, the TV series plays like the unfolding of a novel. With each episode, layers are peeled away revealing complex characters forced to deal with the consequences of their actions.
Sheriff Walt Longmire (Robert Taylor) struggles to come to terms with the murder of his wife but has re-committed to his job and is moving forward with the help of his new girlfriend Lizzie (Katherine LaNasa), his daughter Cady (Cassidy Freeman), and his best friend Henry (Lou Diamond Phillips).
However, re-committing isn't easy for Walt since he must fight for re-election against his own deputy, Branch Connally (Bailey Chase), while fending off Denver Detective Fales (Charles S. Dutton), who is investigating the mysterious death of Walt's wife's suspected murderer. Cady searches for answers, and Henry gets mixed up in the investigation when suspicions mount about his possible involvement.
Branch isn't the only person causing drama in the Sheriff's office. Deputy Victoria "Vic" Moretti (Katee Sackoff) has problems of her own when a retired officer she used to work with in Philadelphia shows up blaming her for the suicide of his partner.
The featurette "Testing Courage: The Storm Defines the Man" offers interviews with the cast and executive producers. They bring the underlying themes to the surface while creating real excitement for Season Three, which starts June 2. "Testing" also highlights the key relationships and how each of the main characters deal with the storms they face.
There are also two extended episodes featuring introductions by two executive producers. "Sound and Fury" was stylistically based on western noir films such as Blood Simple and Red Rock West. The director's cut allowed the producers to add in beautifully shot scenes, enhancing the overall feel of the episode. "Election Day" is one of the pivotal episodes of the season and the extra scenes are little gems of information for those of us devoted fans.
Longmire has become one of my favorite crime dramas. It benefits from the intensity that a 13-episode season creates. Taylor is the foundation as a strong leading man. He perfectly portrays the statuesque hero with loyalty, honor, and integrity. As Walt, he tries to protect those that are close to him but fails to let them protect him.
Each of the main characters have their own intriguing storylines but the development of Deputy Branch was a highlight of the season. As he strives to go down the right path, he has three competing father figures forcing him to question who he is and who he wants to be. His biological father Barlow Connally (Gerald McRaney) is a wealthy and powerful man that believes in winning at any cost. Jacob Nighthorse (A Martinez) is funding his campaign and is a leader of the Cheyenne. His motives are questionable at best while supporting Branch to stand up on his own and take charge of his future. Last is Walt, and it is clear that Branch aspires to be like him in certain ways but struggles with doing it in his own way.
The unique western setting, stellar cast, and fine writing make Longmire a standout worth watching