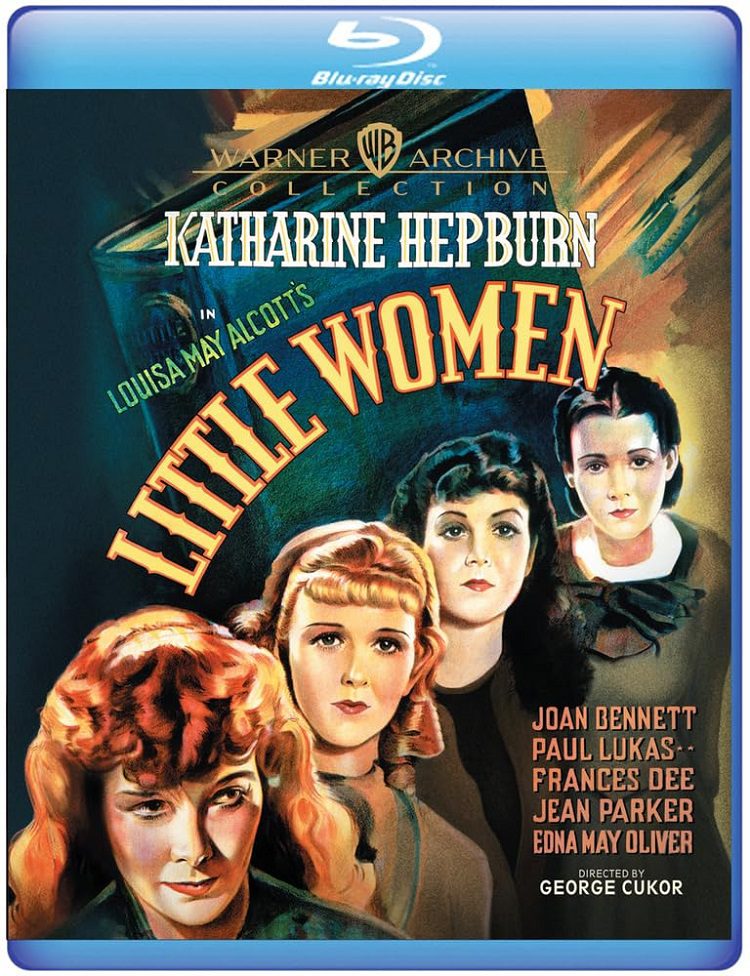 In college, I did work study for the university dinner theater. It was a great job, and I had loads of fun. Often, I was tasked with working on various productions, mostly backstage work, but occasionally they'd need a warm body to fill the stage for big musicals. I loved it all.
The director had a friend who was writing a musical adaptation of Little Women and he agreed to let us debut it on our stage. We got a little ahead of ourselves and slated it as the homecoming musical, which was the biggest production each year. Unfortunately, this friend was unable to complete the show by the time we were ready for rehearsals. But because we'd already advertised a musical version of Little Women we scrambled for something suitable. We found a version that had been retitled Jo and we settled on that.
It wasn't a very good show. I ran lights for it so I was there for most of the rehearsals and a dozen performances and I grew to hate it. Having never read the book, this was my only introduction to the story and it wasn't a good one. Flash forward a few decades and I still haven't read the book but I have seen several cinematic adaptations and while I won't call the story a favorite, I've come to enjoy it just the same. This was my second viewing of this adaptation and it has grown in my estimation
Made in 1933, this was at least the third adaptation of the novel made into a movie, and the first one made with sound. It broke box office records, garnered critical favor, was nominated for three Academy Awards, and won one for Best Adaptation. Despite being adapted into numerous television serials and movies since then, I'd argue this remains the definitive adaptation.
Set during and just after the Civil War, Little Women follows the four March sisters as they grow from childhood into adulthood. It is loosely based on Louisa May Alcott's (who wrote the book) life. Meg (Frances Dee) is the oldest and most responsible, Jo (Katharine Hepburn) is the wild tomboy who dreams of becoming an author, Amy (Joan Bennett) is pretty but vain and selfish, and the youngest Beth (Jean Parker) is terribly shy and plays the piano.
The story is told as a series of vignettes which are surely familiar to anyone reading this review. Jo writes and performs in a series of plays for the family. They meet and befriend the kindly elderly neighbor Mr. Laurence (Henry Stephenson) and his grandson Laurie (Douglass Montgomery). Mr. March (Samuel S. Hinds), who is away for the Union's war effort, becomes ill and their mother, Marmee (Spring Byington), travels to be with him, leaving the girls more or less alone to fend for themselves. Jo cuts her own hair; Beth becomes ill. There is the miserly, rich Aunt March (Edna May Oliver) and dances to attend. The girls grow older, have adventures, and fall in love. It is funny and sad and a times a bit too sentimental.
Jo is, as always, the lead character, and Katharine Hepburn is just wonderful. She's boisterous and rowdy, terribly independent, but always ready to fight for her family. Hepburn was 26 at the time, so not exactly a teenager, but still young and fresh to the screen (she'd only starred in three films prior to this). But she already has that commanding screen presence.
George Cukor gives it a solid direction without much splash. It feels, at times, a little too stagey, a little too like a theatrical production, but mostly it is very beautifully produced. I find that as I get older I fall for the sentimentality of such productions. I'm barely interested in the romantic entanglements of young women, but when Beth embraces Mr. Laurence after he gives her his piano, or Jo sits by her sick sister's bedside, my tears begin to flow. In a world so full of awfulness, I've become a sucker for any little kindness, even when it is only found in a movie.
It has definitely taken me many years to come around to loving Little Women, but it has finally warmed my heart. This version is a wonderful adaptation. The Warner Archive presents the film with a very nice-looking transfer. Extras include two short live-action films (one starring Shemp Howard, the other with Fatty Arbuckle), two animated shorts, plus a trailer for the film.