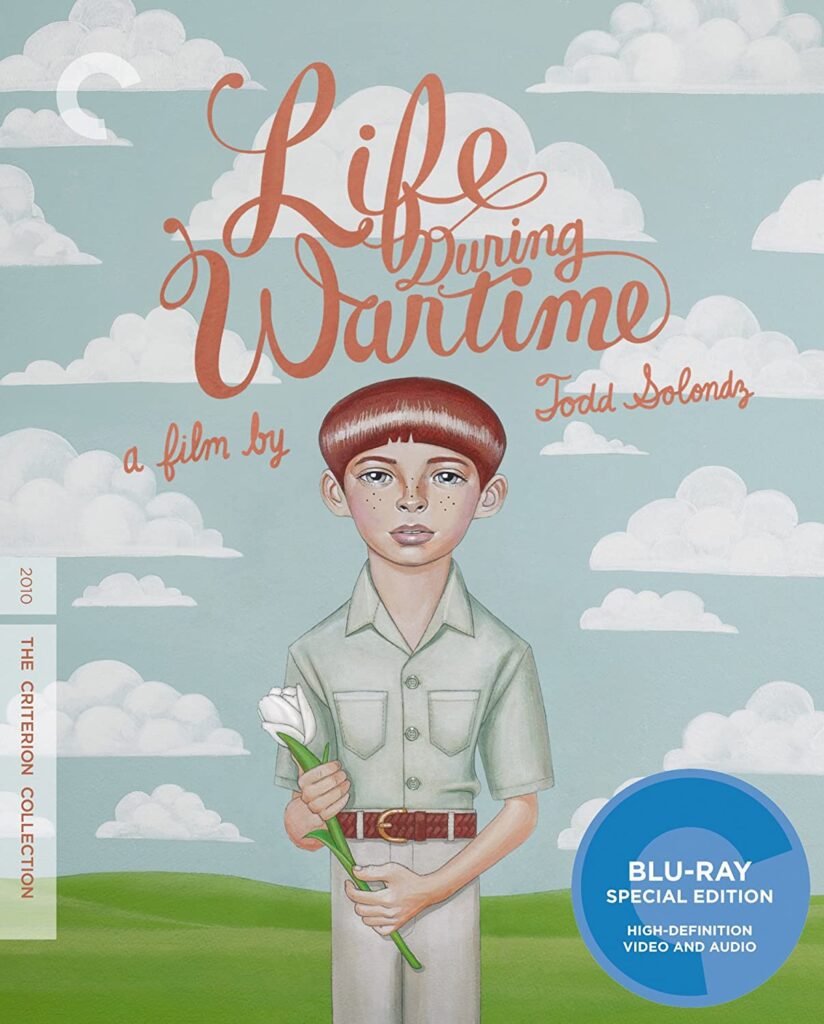 Writer/director Todd Solondz has forged a cottage industry out of exploring the foibles of odd suburban characters, popping in every few years with another unconventional tale from the dark recesses of his unusual mind. For his latest excursion, he decided to revisit the characters from his 1998 film Happiness, but recast the roles with an entirely different set of actors. The recasting idea also recalls his 2004 film Palindromes, where the lead role was shared by eight different actors/actresses who had no similar physical characteristics.
In his latest work, characters struggle to find love and acceptance while battling their own internal demons, a theme enforced from the first unforgettable scene of a couple engaged in an impassioned discussion at a quiet restaurant. The man and woman profess their love for each other although it's clear they've had a rocky past, but when their waitress approaches, recognizes the man and spits in his face we learn that he's a degenerate, further complicating the couple's chances for happiness.
That woman has two sisters: one, a self-absorbed rich writer in LA (Ally Sheedy), and the other a lonely mom (Allison Janney) in Florida with an innocent young son who believes his father is dead. In fact, his father (Ciaran Hinds) has been incarcerated for pedophilia but has finally been released and lurks around like a spectre throughout the film as he weighs the wisdom of trying to reconnect with his estranged family members. He finally reaches out to his oldest son, now in college, before realizing that he needs to set his own course and abandon his past. So not exactly a Disney film then.
The film is short on plot but gets mileage out of the deeply personal conversations between characters, usually one-on-one, soul-baring dialogues where love, regret, and hope are expressed in stark, direct ways that are only lightened by tones of uncomfortable black comedy imbued in Solondz's words. It's more a collection of scenes than a coherent whole work, but thoses scenes are so raw and memorable that they ensure there's never a dull moment.
The film was originally shot using the digital RED One system at 4K resolution, so no restoration was needed for the Criterion edition. The picture is crisp and precise throughout the Blu-ray, enhanced by cinematographer Ed Lachman's warm expressionistic tones. Since the film is dialogue-heavy with no real use for surround, the 5.1 audio is largely unnecessary but was remastered at 24-bit from the original digital audio master files using Pro Tools.
The bonus features include a short documentary about the film's production including interviews with the cast where they universally enforce the precision of Solondz's script and direction that left absolutely no opportunity for improvisation. There's also a unique and welcome 45-minute audio Q&A session with Solondz where he openly answers questions submitted by viewers to Criterion. The bonuses are rounded out by a brief interview with Lachman that provides a glimpse at his filmography as well as his objectives for this film.