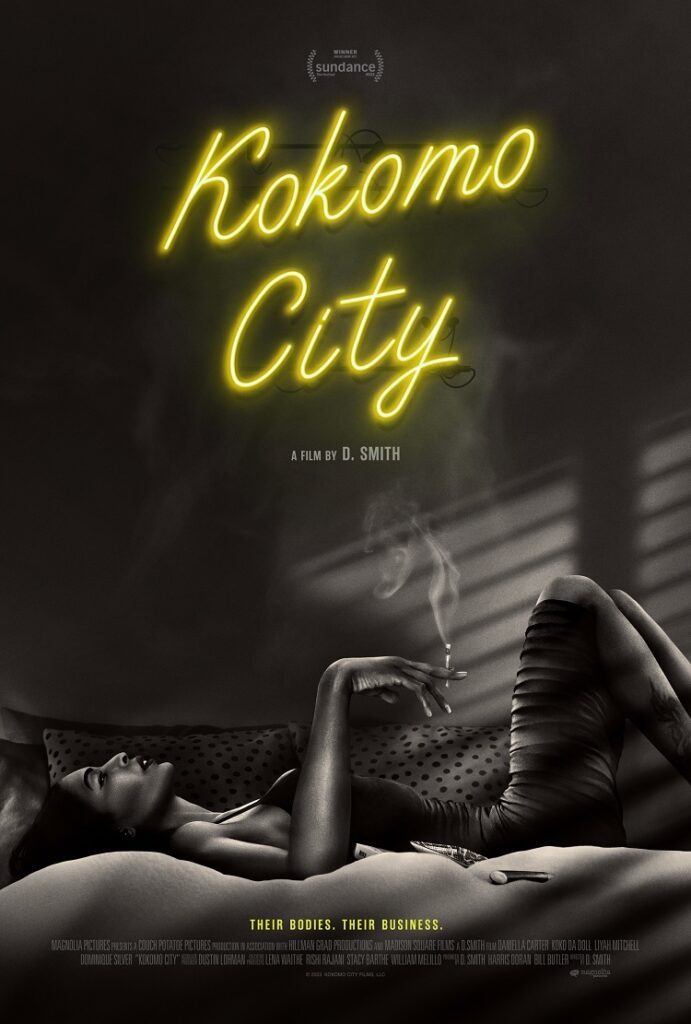 I'm always struck by powerful stories that showcase our lives as LGBTQIA+ individuals, because we matter too, especially in an increasingly dangerous world that continues to try and erase us all from existence. Now, living in a turbulent era where people threaten our lives and livelihood on a daily basis, films about us are even more vital to show that we are human just like everyone else. Groundbreaking breakout filmmaker D. Smith does just that with her unflinching and bracing Kokomo City.
A rather short but raw portrait of sex work depicted from the viewpoints of four very intelligent and strong Black trans women: Daniella Carter, the unfortunately late Koko Da Doll, Liyah Mitchell, and Dominique Silver, who leave no stone unturned as they graphically depict the highs and very risky lows of their profession.
Despite that the fact that Black trans women are unfortunately murdered in the United States at a very disturbing and constantly rate, the film doesn't depict the four incredible women as victims; they're shown as tough, funny, vibrant, ambitious, determined, and most of all, human. They're survivors, except for Da Doll, who was fatally shot April 18 in Atlanta, GA.
I don't have really much more to say about this timely and essential recent Sundance-winning film. Please see this film! You don't have to be a member of the LGBTQIA+ community, you just have to have an open mind.