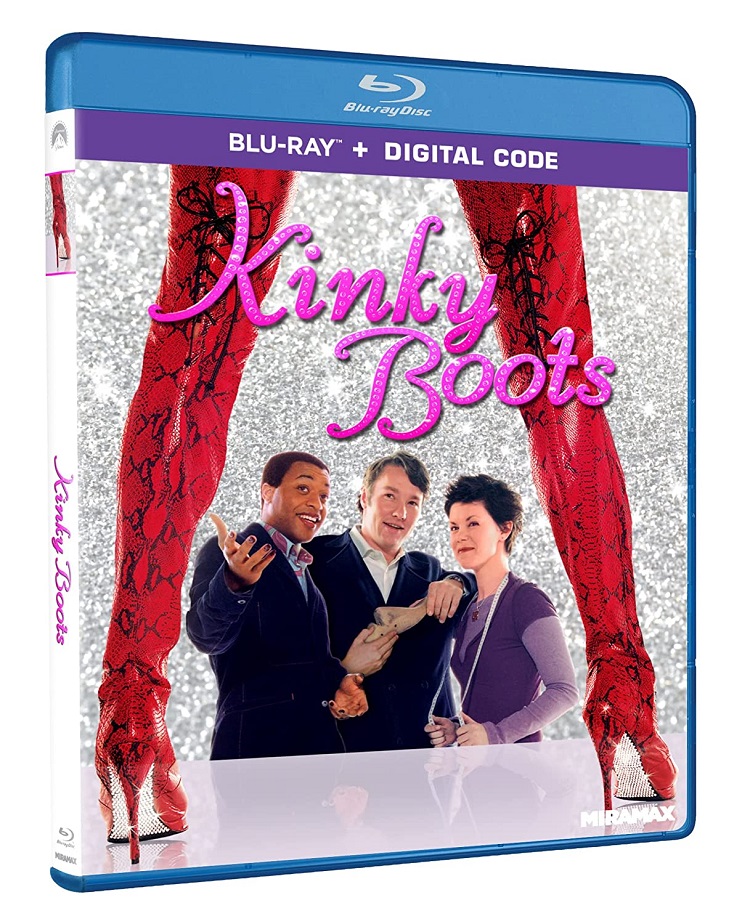 I have to admit, I find that some LGBTQ films are mostly about sex and attractive people having it constantly. Because of this, there is a stereotype about them which relegates them to the backburner instead of mainstream cinema. However, it's not always like that, and 2005's Kinky Boots isn't concerned with all that; it tells a story about LGBTQ from the working-class perspective which makes it refreshing and much-needed.
Joel Edgerton plays Charlie Price, a young man who inherits his family's shoe business that's fledgling and near non-existent. After letting go 15 people, the last one, Lauren (Sarah Jane Potts), tells him that he needs to seek a niche, one that will bring the business back. One night, he finds it by coincidence after meeting a drag queen named Lola (Chiwetel Ejiofor), who is about to be attacked by a group of men. After waking up in her dressing room and seeing her shows, he gets the idea of making shoes for drag queens, much to the chagrin of his employees, especially Don (Nick Frost). But, with Lola's wild designs and vivid experience, the business eventually is saved and is a total success in Milan's fashion line. She also changes and broadens the minds of everyone; she affectionately gives them all a teaching lesson of not judging a fabulous book by its cover and reminds them the stuffy rules of society were meant to be broken.
Despite the rather misleading title (no kinks found) and the formulaic premise, I was very impressed by the film. Its message wasn't too overbearing, and I was invested every character. Edgerton, Potts, Frost, Jemina Rooper (Nicola, Charlie's finance), Linda Bassett (Melaine, head employee), and Ewan Hooper (George, the business' elder employee) are all wonderful in their roles, but the film really belongs to Ejiofor, whose performance is a revelation. He is always a phenomenal actor, and here he proves that. His Lola/Simon (his male reversal when not in drag) is what I think one of the greatest characters in the history of LGBTQ cinema. This character is not bogged down by stereotyping; it's the people around her that are the real ones. Lola never hides behind society, she's out there, front and center. She's going to be who she is, and not what she's expected to be. Isn't that the overall point?
I know that the Broadway play (also based on Charlie Price) is more successful, expanded, and elaborate, but you may want to first see this original film, to understand and get introduced to the source material, depending if you have an open mind. I think its a real gem.
The Blu-ray has an audio commentary by director Julian Jarrold, Edgerton, Ejiofor, and Potts. There are also deleted scenes with (optional) commentary by Jarrold; and two featurettes (The Real Kinky Boots Factory and The Journey of a Brogue).