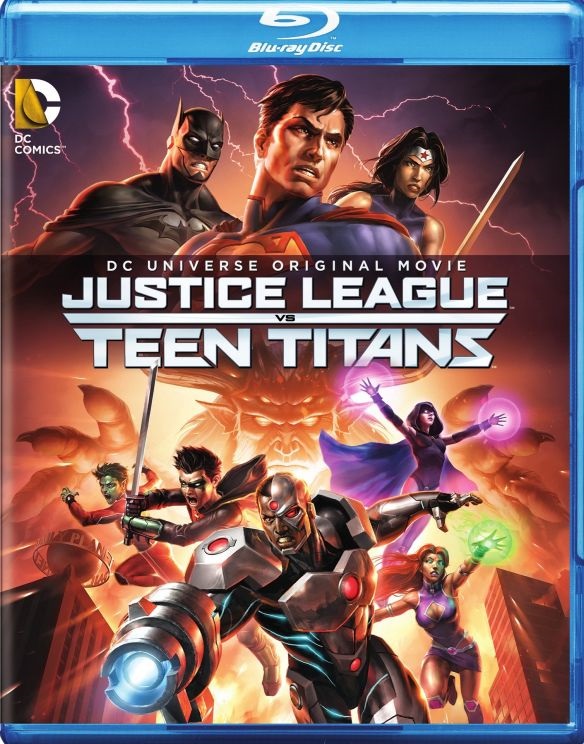 DC appears determined to cater to all manner of Justice League fans this year. If the dark, brooding Batman V Superman movie isn't your cup of tea, and you think you're too grown up for the blissfully fun hijinks of Lego Justice League: Cosmic Clash, here's your middle-of-the-road alternative. Sure, it leans more to the dark side, but in a welcome departure from many recent DC animated releases, it doesn't resort to adult language or mature themes to hit its perceived demographic.
Continuing the Damian Wayne (Robin) story followed in the past couple of Batman animated films, the latest entry opens with Batman and son and the rest of the Justice League battling a demonic threat to no avail until Robin saves the day with an unconventional attack. As punishment for his winning but brash and destructive action, he's promptly shuttled off to the DC superhero equivalent of boarding school, the Teen Titans. His maverick nature proves to be a poor fit for the cohesive Titans team, leading to great soul-searching for Damien as he tries to figure out where he belongs.
Meanwhile, his Titan teammate Raven is having daddy issues of her own, since he's the demonic force named Trigon the Justice League was battling and he wants her to join him and fulfill her destiny. Oh, and he's not above possessing the bodies of other Justice League members to get his way. That's where the "vs." of this film comes in, with the good Titans forced to battle the mostly bad/possessed Justice Leaguers in a race to prevent Trigon's world domination.
The early going in this film is fairly lackluster from a plotting perspective, with generic battle action and very little else. It's only after the Raven story is revealed that the plot becomes worthwhile, and surprisingly ends up being one of the stronger DC outings. Raven's desire to completely distance herself from her father is nicely offset by Robin's closeted drive for his father's acceptance, with both teens struggling to come to terms with their future paths.
Damian has become a really interesting character over the course of the latest Batman animated films (and comics), and here he finally strives for legitimacy as possibly the best Robin of all time rather than just an arrogant rebel kid. Raven likewise becomes compelling as she steps out of the shadows and shows willingness to sacrifice herself to save the world rather than bow down to her father. Fans familiar with the Titans only through their jokey Teen Titans Go! animated series are in for a complete character re-evaluation as the kids prove to be competent, full-fledged superheroes.
Bonus features on both the DVD and Blu-ray include trailers and an extensive behind-the-scenes look at the next DC animated film, Batman: The Killing Joke. The Blu-ray packs its remaining space with additional exclusive bonus features "Growing Up Titan" about the Teen Titan dynamic, as well as in-depth character information on both Raven and Trigon, and as usual, a couple of DC animated series cartoons from the vault.
Justice League vs. Teen Titans is available on Blu-ray combo pack, DVD, and Digital HD on Tuesday, April 12th. There is a Deluxe Edition that comes with the Blu-ray combo pack and an exclusive Robin figurine.