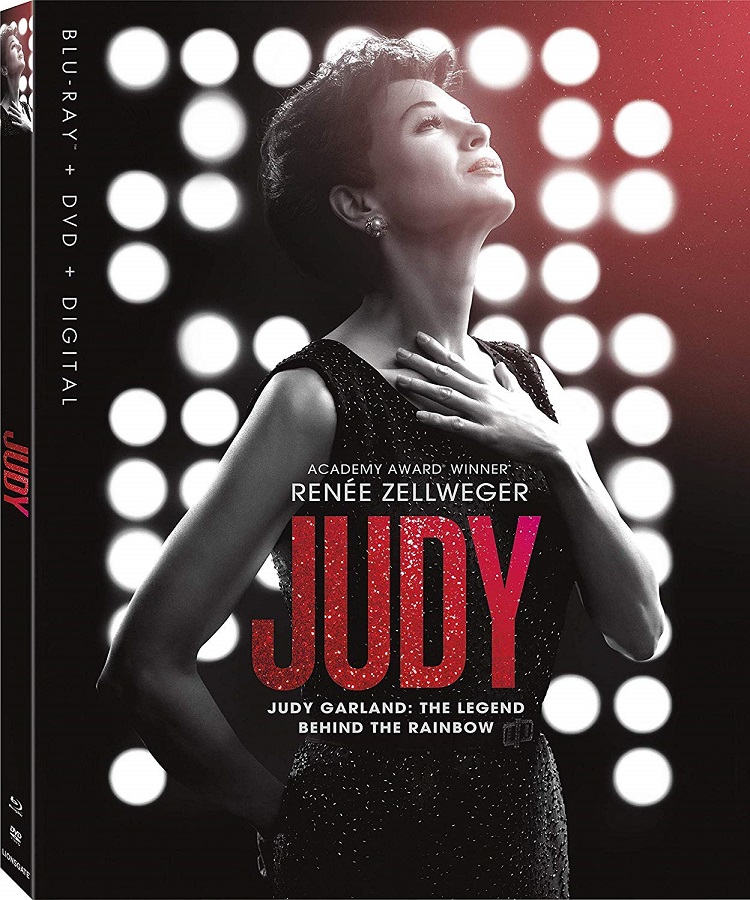 There is no denying that all of the praise and awards attention that Renee Zellweger has been receiving for her performance as Judy Garland is justified. Zellweger disappears into the role of the troubled star in her final days when her acting career was behind her and she turned to performing at various venues to try to get by. It's a devastating performance, and it wouldn't be a shock if she took home all of the awards. I just wish the movie surrounding her performance was as captivating as she is.
Director Rupert Goold brushes through so many aspects of Garland's life and barely scratches the surface as to why Garland was the way she was. There's talk of her failed marriages and how that has impacted her. There are flashbacks to her child-star years, in which she was forced to not eat anything and had pills shoved down her throat. She and her previous husband, Sid Luft (Rufus Sewell), get into arguments over custody battle of their children. Her alcoholism leads her to having mood swings and lashing out at people, including those who end up paying money to see her perform.
The whole film doesn't feel like a deep character study, but rather something that was made just to get the attention of the Oscars. It most likely will succeed in that department, especially with Zellweger's performance. But there's that aching feeling that it needs to have more to it in order to be a great movie.
The main plot focuses on Garland's life 30 years after the success of The Wizard of Oz and how she went from fame and fortune to barely scraping by. She can barely even afford a hotel room to house her children. But there is a high demand for her across the pond in London, England, as she gets booked for numerous, sold-out performances. Garland also meets a new romantic interest in nightclub owner Mickey Deans (Finn Wittrock), and the two eventually get married. What sounds like a promising comeback for her life and her career only becomes more trouble for Garland, as she battles anxiety and substance abuse prior to each show, which then leads her to be late for each performance. And while Mickey claims to love her, he also comes across as very abusive.
Zellweger is given the opportunity to perform a few of Garland's hit songs, including "Somewhere Over the Rainbow." While she doesn't sound exactly like her, Zellweger is still able to perform the songs with conviction. She excellently showcases the charm that Garland had, while also channeling her darker moments. Even if the film doesn't break new ground, her performance will be remembered for years to come.
The Blu-ray for Judy comes with a nice slipcover that is a replica of the film's theatrical poster but also has the dress sparkle when you turn it at different angles. The disc comes in 1080p high definition with a 16×9 presentation and a 2.39:1 aspect ratio. The image quality is superb, especially when Zellweger is wearing one of the many glamorous dresses Garland wore in her life. The audio is a 5.1 DTS master track, and the songs and lines of dialogue come through perfectly. Special features are sparse, but they include an image gallery, the film's theatrical trailer, and a behind-the-scenes featurette called "From the Heart: The Making of Judy."
Judy releases to Blu-ray on December 24.