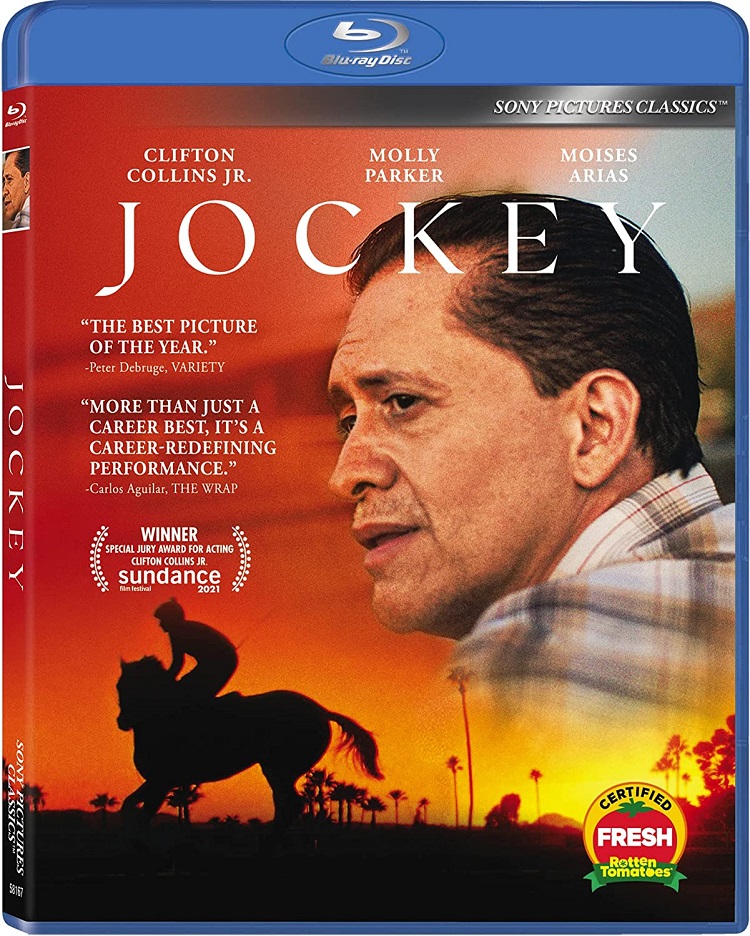 This week may not have the most notable releases, but there are a few that I will highlight, including a sports drama that isn't particularly groundbreaking, but is nonetheless moving and has a really terrific lead from performance from character actor Clifton Collins Jr., who proves that he is more than capable of being a leading man.
He stars as Jackson, an aging horse rider in Clint Bentley's 2021 film Jockey. He aspires to win one last title for his longtime trainer Ruth (Molly Parker), but due to increasing health problems, he starts to wonder if he has what it takes before the inevitable happens. To further complicate his life, a young rookie named Gabriel (Moises Arias) arrives and claims to be his long-lost son. At first, he is very skeptical but as he starts mentoring him, they both find that they share a lot of traits. However, when he visits Gabriel's mom, who tells him that he isn't the father, this causes Jackson to really reevaluate his life and take a step back.
Again, the plot of the film isn't memorable or game-changing, but Collins Jr.'s quietly blazing performance keeps it from being too much so. There's also the fact that real-life jockeys co-star and detail their injuries and personal failures, which gives it a behind-the-scenes feel.
The special features (deleted scenes, trailer, and previews) aren't much, but don't let that deter from a great character piece and Collins Jr.'s sublime performance.
Other releases:
Parallel Mothers: Penelope Cruz shines (and earned a Best Actress Oscar nomination) for her work in Pedro Almodovar's latest triumph as a single mother who forms a bond with a younger woman after they both give accidental births. They find their lives and personal traumas intertwined as a result.
Scream (aka Scream 5): The newest installment in the groundbreaking (and never-ending) slasher franchise has a new killer stalking a group of teenagers who wants to unearth their town's (Woodsboro) deadly past.
Jigsaw (Cohen Media): A 1962 British crime thriller as two detectives (Jack Warner and Ronald Lewis) try to solve the grisly murder of a woman in a coastal town by connecting the dots of her past.