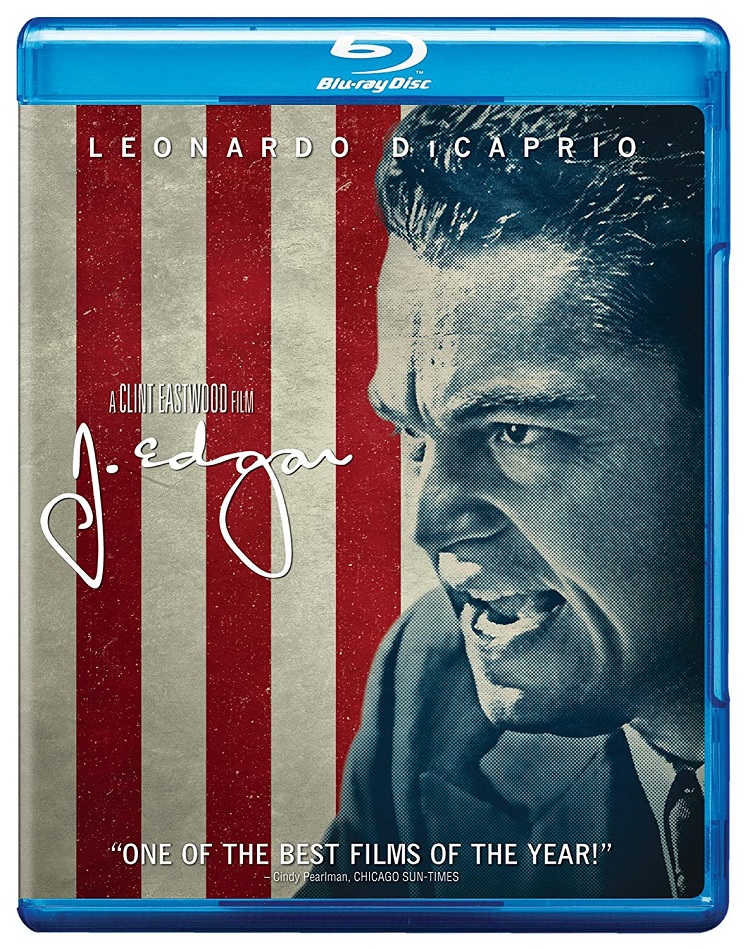 There's an old Seinfeld joke where Jerry and George are talking about bringing a date to a party. Jerry insists its a bad idea because at a party you want to mingle and not be stuck talking to one person. He says you could take J. Edgar Hoover as your date but you'd still want to excuse yourself from his conversation. When George asks why he picked Hoover for the example, Jerry replies, "Well I would think, with the law enforcement and the cross dressing. Seems like an interesting guy." That probably sums up what most of us know about Hoover.
I can't say I know much about the enigmatic lawman either, but he does seem incredibly fascinating, which is why the new Clint Eastwood directed biopic J. Edgar is my pick of the week. The film got pretty mixed reviews from critics and a fairly tepid response from movie-goers. I also worry that like so many biopics Eastwood may bring his own agenda to it, but he's a great director, it's got a good cast with Leonardo DiCaprio in the lead, and the subject is interesting enough to make me want to see it very much.
Also out this week that looks interesting:
American Experience: Clinton: I grew up in a very conservative place right in the middle of the Clinton administration and as such his presidency was painted in dark, shadowy colors, but as I've grown older I've come to appreciate and respect the former President even if I don't always agree with every decision. The always great PBS series, American Experience is running a 240-minute documentary on Bill Clinton this week and as is there way they've rolled out the DVD set as well. Should be interesting.
Tower Heist (Blu-ray): I honestly have absolutely no interest in this film whatsoever but it made a lot of money and its the number one DVD on Amazon for this week so I figure I ought to mention it. The Blu-ray comes with audio commentary, something called U Control Experience, deleted/alternate scenes, alternate endings, Brett Ratner's video diary, a couple of short documentaries about the film, and a gag reel.
Anatomy of a Murder (Blu-ray): This glorious classic is getting a nice Blu-ray treatment from Criterion. Extras include a restoration of both the audio and video of the film, the original trialer, intereview with some of the principle filmmakers, newsreel footage, a documentary on the film, and a 28-page booklet.
Weeds: Season Seven: This pot comedy has been slowly going downhill for a few seasons now, but the family relocates to New York City this season, which ought to be worth a few laughs. Extras include cast and crew commentaries; "Puff Puff Pass" Q&A with Jenji Kohan, Justin Kirk, and Kevin Nealon; a mockumentary starring Andy; featurettes; gag reel; deleted scenes; and multi screen comparisons.
The Way: I'm a fan of Martin Sheen, not so much his children Charlie Sheen and Emilio Estevez. The latter directed his father in this drama about a father who goes to France to pick up his dead son and decides to complete the cross-European trip he was making when he died.
Nurse Jackie: Season 3: I'm but midway through season one of this Showtime comedy starring Edie Falco as an excellent nurse with a myriad of personal problems. I hear it slumps pretty quickly after a promising first season, but I'm willing to go all the way with it, or at least I think I am.