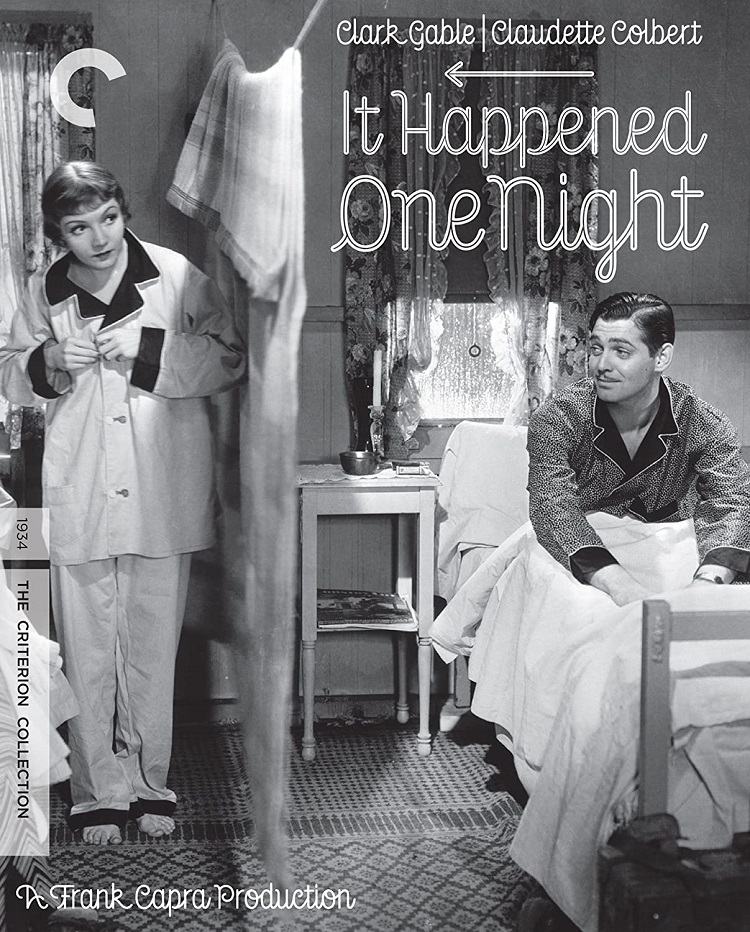 When I bought my first DVD player back in 1999 I vowed that I would only buy really great movies – the classics, interesting indies, fantastic foreign flicks, etc. I wanted to develop a collection of the world's best movies with no fluff. That died out with in a few months. At the time DVDs were still really rather expensive, running about $20 or more per film. Every now and again, I'd find a used sale at Blockbuster or some such place and you could grab something for ten or sometimes even five dollars. Such a bargain price often made me forget my only great movies concept and I'd find myself sitting at home with a copy of The Three Amigos or that "Al Pacino as a lawyer" drama …And Justice For All. Good movies, but not exactly the pride of my collection.
Later, I learned how to rip and burn a DVD from my computer and suddenly I was making daily trips to the library and signing up for Netflix by mail and making copies of movies until my I had stacks of disks laying everywhere. A year in China brought stacks more of all sorts of films as over there it was cheaper to buy them than rent them or even worry about whether or not the film was in the slightest way good.
I'd amassed a huge collection of films in varying degrees of quality in both terms of artistic merit and physicality. But I no longer cared. I was no longer interested in the collector aspect of film and only wanted to have plenty of things to watch. But then something happened and all that changed.
It was the Kindle that did it. I'd bought one so that I'd be able to do some reading while holding my baby girl. It's impossible to turn the pages in a real book while feeding a baby or letting her nap in your lap. A Kindle was easy to hold one-handed and I could read for hours on end.
How that changed my DVD-collecting habits comes like this: MP3s killed my CD collecting, streaming and downloading movies killed my DVD acquisitions, so books were the last physical media that I had held onto. Thing is, I like collecting things. I enjoy having a house full of objects that I can look at, or pull out and hold in my hand. But I don't like collectibles, that is little things that do nothing more than sit on a shelf. I want the things I collect to have a real purpose. Movies, CDs, and books had always held that purpose. But with everything turning digital I could no longer collect those things. I could download them and put them on a hard drive. I could even list those things out or put them into some kind of spreadsheet. But that's just not the same as having shelves full of the physical objects.
When I got the Kindle, I no longer had anything to collect. Somehow having nothing spurred me to start collecting everything again. Suddenly, I was spending my free time filling up my Amazon Wish List with all sorts of books, movies, and music. Then purchasing them. I'm still rather cheap when it comes to books and music, but I'm proud to say my DVD shelves are now full of classic, interesting cinema.
The Criterion Collection is no small part of this. As any film collector knows, Criterion has been bringing some of the greatest movies – from the the time-tested classics to the art-house obscure to fantastic foreign flicks – to the home-video market for decades. When Criterion puts their stamp on a film, it's like a badge of honor. It's saying this movie is important and should be seen by anyone who is serious about film.
It Happened One Night doesn't need the Criterion stamp. It was a big hit at the time and became the first film to win the "Big Five" at the Academy Awards (Best Picture/Director/Actor/Actress/Writing.) AFI named it their 35th best American movie of all time and its generally considered a great classic by pretty much everyone. It is so popular and so well regarded one might question the need for Criterion to even bother with it, but I'd argue they are one of the few companies around who will take the time and have the resources to restore these old films, even classic ones, to as pristine a quality as can be hoped. They also tend to include a wonderful amount of extras that help film fans get a better understand of a films importance and artistic achievement.
They also make great showpieces for collectors like me.
Also out this week that looks interesting:
The Twilight Zone: The 5th Dimension: A limited-edition collector's set that contains the entire classic series plus the 1980s revival. It also includes lots of extras including a new documentary, the American Masters documentary on Rod Serling, various interviews, audio commentaries, and more.
REMTV: A cool-looking set featuring six disks of R.E.M. on video including both times they appeared on MTV Unplugged (with outtakes,) their performances on VH1 Storytellers (with outtakes) plus various appearances on the Video Music Awards shows, The Colbert Report, the Rock and Roll Hall of Fame. Also there are several lives shows, deleted scenes, and appearances.
The Paradise: Season 2: Netflix keeps telling me I should watch this.
Sin City: A Dame to Kill For: I loved the original and seemingly a ton of others did too, but the sequel came and went with hardly anyone noticing. I don't care, I'm still gonna watch it.
Cabinet of Dr. Caligari (4K Restored): I'm not sure a film as old as this (it was made in 1920) will stand up to real 4K measurements, but any restoration is a good thing. It also comes with a booklet essay, a 52-minute documentary, an additional musical score, an image gallery, and a restoration demonstration.
Ed Wood's Dirty Movies: I don't know that you can say Ed Wood had a good period, but this certainly falls in his late, horrible period. In the early '70s, he started making pornographic films and this set includes three of them (The Young Marrieds, Nympho Cycller, and Shot on Location).
Masterpiece: Worricker – Salting the Battlefield, Worricker – Turks & Caicos: I apparently need to pay more attention to PBS as I've not heard of this series. It stars Bill Nighy as a spy and includes guest spots by Christopher Walken, Ralph Fiennes, Winona Ryder, and Helena Bonham Carter. I can't wait to see what I've missed.
And So It Goes: Michael Douglas and Diane Keaton star in this Rob Reiner dramedy. Word on the street is they pretty much phoned this one in, but with those three I'm willing to give it a shot.