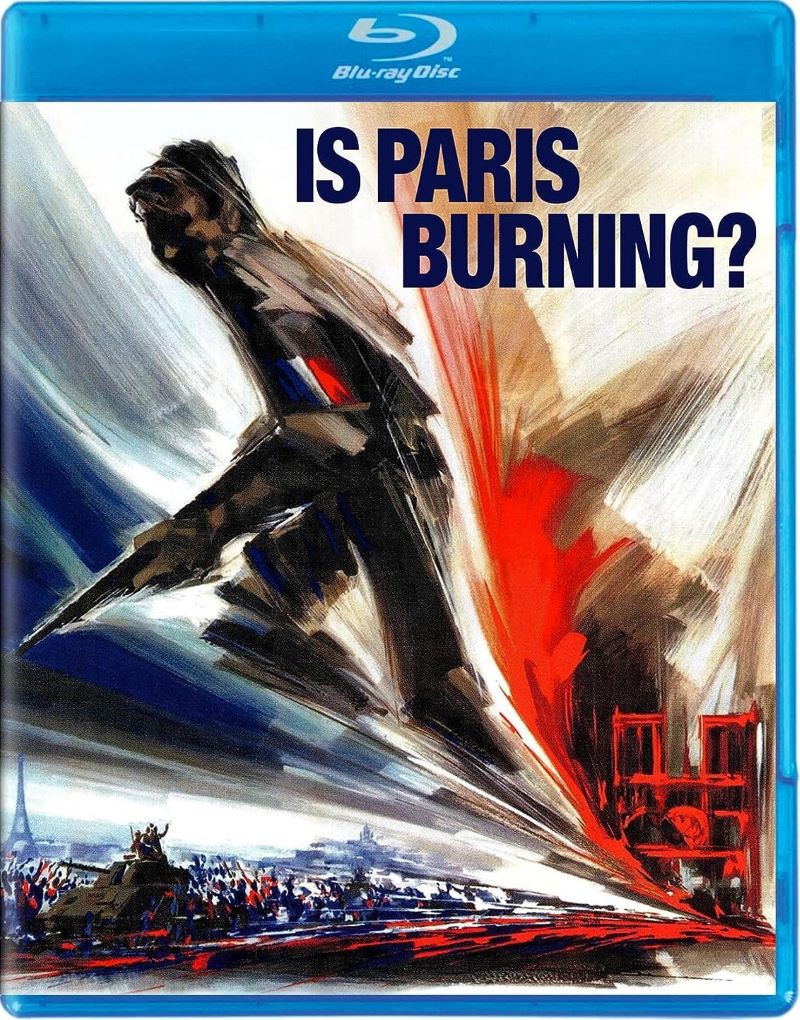 Not to be confused with Paris Is Burning, this 1966 WWII drama boasts a seemingly unbelievable roster of stars reenacting war scenes on the streets of Paris. With talent including Orson Welles, Kirk Douglas, Alain Delon, Anthony Perkins, and Leslie Caron, the film is more notable for its roster than its content. That deep talent pool continues behind the camera as well, with a script by Gore Vidal and Francis Ford Coppola, soundtrack by Maurice Jarre, and direction by Rene Clement.
Unfortunately, even at three hours in length, the plot is stuffed with so many characters and battle footage that none of the recognizable stars have any meaningful screen time, with most only stopping by for glorified cameos amounting to less than five minutes each. Kirk Douglas appears late as General Patton, ordering Allied forces to join the citizen rebellion in Paris. Anthony Perkins shows up even later as a frontline soldier, only to be gunned down moments later. It all feels very much like a bait and switch, with fans expecting peak performances from their favorite stars only to be disappointed by their minuscule roles. 
The story recounts the waning days of the Nazi occupation of Paris, as the citizens gradually chafe under Nazi rule and begin guerilla actions to take back their streets. We follow the newly installed Nazi commander of the city as he grapples with his orders to smash all resistance and destroy the city if necessary, even as he realizes the futility of their losing position. We check in with the rebellion leaders as they marshal their forces and try to get the Allies to come to their rescue. We also see a bit of civilian life as normal citizens attempt to get on with their daily routines in the war-torn city. 
Clement stages realistic battles on the streets of Paris including tank movements that surely must have caused flashbacks for the residents. He also intersperses actual WWII footage to drive home the brutality of the Nazi occupation. However, he's stuck with a script that is so fractured and overstuffed that he's never able to give us a reason to care about any of the characters. Even the bloated and sweaty Orson Welles looks like he has no clue how his role as a Swedish ambassador is going to fit into the overall story, delivering his lines in a creative vacuum that may as well have been performed on a soundstage half a world away. Also, Jarre's score is extremely repetitive, with only one patriotic, upbeat theme repeated ad nauseam even when scenes are sorrowful.
The film has been digitally restored from a 4K scan of the 35mm original camera negative by Paramount Pictures in association with American Zoetrope and Francis Ford Coppola. The Blu-ray includes the original roadshow overture, intermission, and entr'acte, driving up the total run time to 173 minutes. The film is presented in its original 2.35:1 aspect ratio and is almost entirely in black and white, apparently to evoke its era and more seamlessly integrate the archival war footage. The print is exceptionally clean with excellent contrast, while the mono soundtrack is serviceable.
While the basic story has merit as a rah-rah reminiscence of the U.S. helping Paris overthrow Nazi occupation, and the impressive war footage filmed on location adds a great deal of realism, the shoddy character building and extreme under-utilization of its all-star talent makes for a strangely moribund affair. It's as if the filmmakers just checked to see what stars would be passing by Paris and roped them in for an afternoon of shooting as they became available, with little care for who played what role. That's a fine approach for a variety show, but makes for a largely unmoving narrative film.