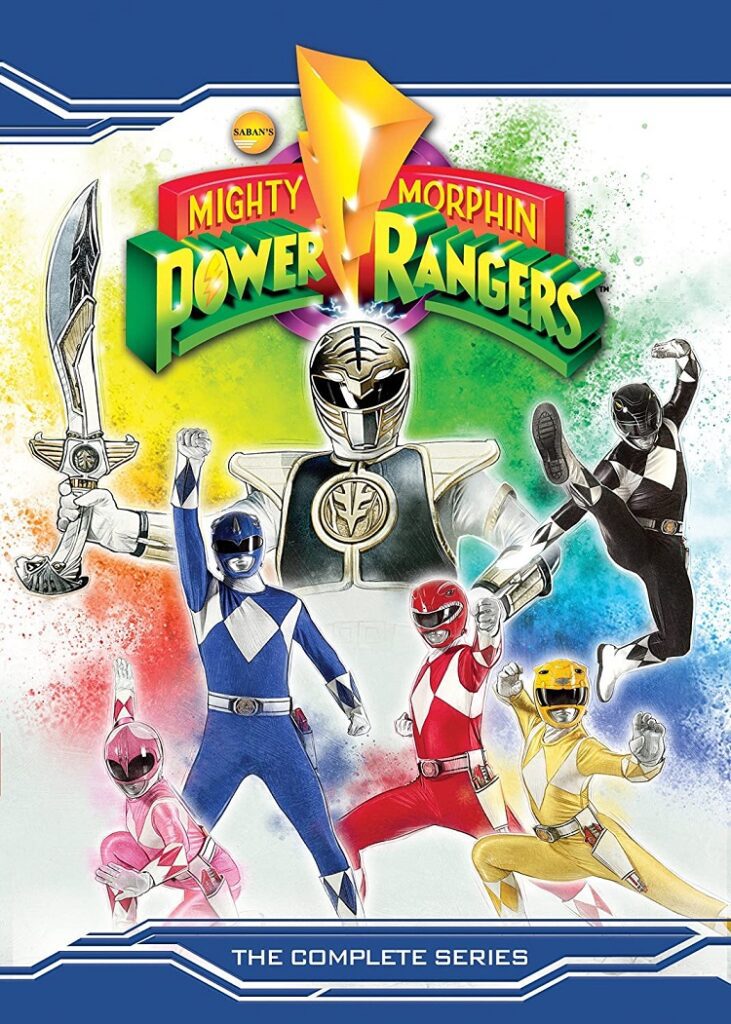 This weekend marks the start of a new type of comic convention hitting the national market. Fandemic Tour, which was started by former Wizard World CEO John Macaluso, is set to kick off its inaugural show in Sacramento, CA, on Friday, June 22 and will run until Sunday, June 24. Pop-culture fans will have the opportunity to meet many actors from a variety of their favorite television shows and movies, as well as numerous artists and, of course, some incredible cosplayers.
One of the actors who will be attending all three days of the event is Jason David Frank of Mighty Morphin Power Rangers fame. I recently had the opportunity to chat with him about what got him onboard with this new convention, as well as the possibility of a Power Rangers reunion under its new owner, Hasbro.
It's awesome to see you come out here to Sacramento, and I know that a lot of people are excited to come meet you. Is there anyone on the guest list you're excited to meet or maybe catch up with?
Well, I mean, all of the guys I usually work with a lot. Bruce Campbell is a good friend of mine, haven't caught up with him in a while. He's been on a book tour, so I'm excited to see Bruce. Norman Reedus, Sean Patrick Flanery…I'm excited to see everybody. I've worked with everybody before. Tom Welling, I'm not sure. I think I've done a few shows with him. Chandler [Riggs], I've done some shows with him. So, it's exciting to catch up, but mostly excited about catching up with John Macaluso. He's the big boss here, so I'm excited to catch up with him.
You've been a guest at a bunch of other conventions prior to this, such as Wizard World and Power Morphicon. What made you want to jump onboard with Fandemic?
I haven't done Wizard World shows in a while. The CEO, John Macaluso, I mean, I worked with him for quite some time, and I think he's very passionate about his fans just as much as we are, and he does a lot of ground work. I mean, that's one CEO that…I'm a CEO of my company as well, and doing ground work, just helping from the bottom up as far as fixing a table to helping a customer on which direction they need to go, he gets things done, and I like people that are in a high power position that will do everyone's job. They're never too above to do someone else's job. So, when he does a show, he goes out of his way to make fans happy and leaving the way they should leave a comic con. So, that's an important thing for me; it's working with people. It's not just about the money, not just about getting guests. It's about working with people who will leave an everlasting impression on the fans, and that's why I'm going to Fandemic.
Awesome! Now I see that you're still involved with the Power Rangers franchise, even if the more recent ones have been guest appearances or a cameo spot in the 2017 movie. Do you get fans of all ages coming up to you, or is it mostly the first generation Power Rangers fans?
No, man. Remember, I did Dino Thunder 14 years ago, so, now, I have little kids from the Power Rangers movie that are binge-watching the show. I did Megaforce, I've got the new Soul of the Dragon graphic novel coming out by BOOM! (Studios), which is the Green Ranger – kind of like the Old Man Logan story. That's coming out in October. I did the Super Power Beat Down that kids watch, and then, [I am] actively involved in the brand. I'll be going to San Diego Comic Con to be there with Hasbro to support Hasbro's buyout, and I'm just so involved that I have little kids from the ages of three to four to my oldest adult, whose age is anywhere from 50 to 60. A lot of 20-year-olds at that time were watching Power Rangers because they loved it. It's cool. So, I have a wide range of fans, especially now with Dino Thunder. It's been stronger and stronger and stronger [with] Dino Thunder. I'm the only Ranger that can reach three or four different generations.
And that's what's really cool. You started [with Power Rangers] back in 1993, and, even to this day, you're still working with the franchise, and you're able to get so many people come up and meet you, no matter how old they are.
Yep!
What have been the biggest similarities and differences to filming an episode of Power Rangers 25 years ago and filming an episode now?
Well, I'll tell ya, digital. We got digital now. We film in digital now, not actually film in 16mm film. You can watch the dailies right away. We just have to send off the film to get them transferred to VHS to watch the dailies, and then decide how we're going to cut them. So, that's a huge thing. Digital REDs, we used the RED Dragon cameras on the Power Rangers movie. Awesome lenses. It's a lot different, but you still work hard. You know what I mean? There's a lot of hard work. Being an actor, you have to keep your spirit up the whole entire day. If you're in a bad mood, or something bad happens in your life, you have to keep that spirit up, because people will feel it through television. The reason why Tommy, I think, is so popular is because I'm very passionate about what I do, and people can feel the passion through television, and that's what's important about being an actor. It's always being ready to go and ready to deliver and enjoying the job.
When the Zords and Megazord came to life in the original series, were those miniature figures and put on miniature sets? How did you guys do that?
Some of it was Japanese footage. So, we purchased Japanese footage and intercut it to the American footage. A lot of that – 80 to 90 or 95 percent – we never saw that stuff.
Oh, OK. So, you just had to film your scenes and then they just put [the Japanese footage] in the American version?
Correct, yep.
OK, cool. Now, I saw recently that Amy Jo Johnson said she would be up for directing a reunion movie. If that does happen, would you like to get involved with that as well?
Well, I'm directing my own project called Moohla, which is my first movie I wrote. I'm directing that next year. But I'm always there for the brand. When you guys see things coming out, and you start seeing more things, like the interactive games I did and the Hyper Force [series], you'll see I'm always involved. I'm the first one to say, "Let's do it." I don't care about the money, I care about my fans. So, of course. I mean, Amy's a great director, and if that's something she did, I would love to have her direct me. I mean, she's awesome.
As I was looking at your filmography, I noticed that you guest starred in an episode of Family Matters as a character named Skull. Was that the show creator's idea or was that yours? How did that come about?
That just happened to be it. It was so weird. Oh, and the guy that was in it [Rio Dekin], his character's name was Renaldo. He was actually one of the characters from Power Rangers Zeo. I think he was one of the red, evil characters. I worked with him on Power Rangers before, and when I saw him, I was like, "Yo!" And then Jeff Pruitt was on stunts. He did all the Power Rangers stunts, and I worked with him. And then I got the job with Family Matters and went with it.
With the Power Rangers franchise now going to Hasbro, do you think they'll try to get all the people they can from the original series to come back together for another series or another movie?
I think everybody tried to get the originals together. I've always been there. I'm proud of who I am. If people wanted to come back, they could have come back in Megaforce. It was offered to everybody. Everyone thinks it wasn't, but it was offered to…The way things are offered is it goes to the originals, then it goes to the next season, then it goes to the next season, then it goes to the next season. So, you can see that the mixture of different people are the people who turned down coming back. But one thing coming back that I think intimidates people is you have to fit the spandex. Number one. Be #spandexready. If you're not, you're not coming back to Power Rangers.