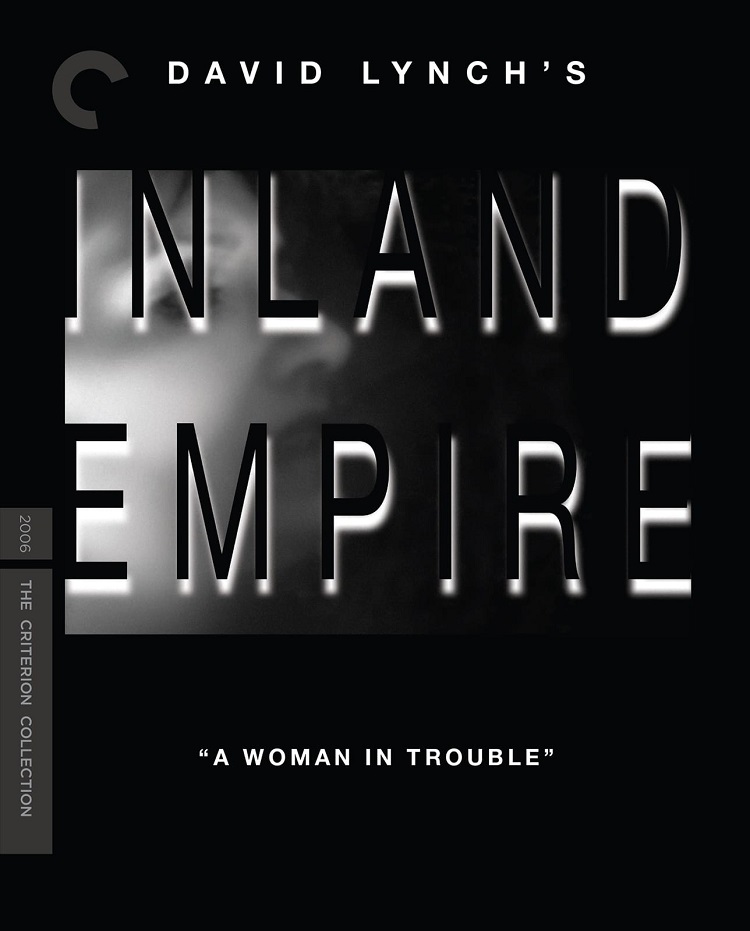 Legendary filmmaker David Lynch just may be movie history's strangest and most diabolical director. His films tread a knife's edge of surrealism and twisted humanity. He delves into the underground of the human psyche better than any other director I've ever seen before. His 2006 puzzler Inland Empire, like his 2001 masterpiece Mulholland Drive, goes into the rabbit hole of celebrity and acting, perhaps even more disturbingly.
The great Laura Dern, frequent Lynch muse/collaborator, stars as Nikki Grace, an actress who suddenly experiences an unexplained form of psychosis that wrecks her ability to know what's real or fantasy. During this event, she tries to make a film where she plays Susan Blue, an incredibly and emotionally disturbed woman, whose tryst with Billy Side (Justin Theroux), a married man, comes to an end. The deeper into Susan's life Nikki goes, the more she starts to believe that she is Susan, which causes some serious problems for everyone in her orbit.
Just like with Lynch's other films, you're not sure of what you're seeing in Inland Empire, but you know it's not well. There's a level of unorthodoxy and bizarreness in it that will make many people scratch their heads. However, that's one of its many strengths. You're not really supposed to know what's going on; the "plot" is irrelevant. It's the offbeat journeys of the characters that you're instantly drawn to. That's one of the true beauties of Lynch's work.
As usual, Dern is excellent and fearless. When she begins to lose herself and her mind, she is otherworldly and spellbinding. She isn't afraid to go there. Nikki/Susan is one of the best performances of her career. There's also a terrific supporting cast, including Theroux, Jeremy Irons, Harry Dean Stanton, Grace Zabriskie, and Julia Ormond, who also bring their own talents to the show.
The good folks at Criterion always treat Lynch's films with respect, and the release of Inland Empire is no exception. Yes, it's only available on Blu-ray, which will frustrate 4K Ultra HD collectors, but the film was shot on digital video, so I don't think it would exactly benefit from 4K. Not every film needs it. But there is a new HD master, which should make the film look the best it can. The meat of the release is obviously the supplements, which include a new conversation between Dern and actor Kyle MacLachlan (another famous Lynch muse); two films from 2007: LYNCH (one) and LYNCH2, by blackANDwhite, the makers of David Lynch: The Art Life; 75 minutes of extended and deleted scenes; Ballerina, a 2007 short film by Lynch; Lynch reading excerpts from Room to Dream, his 2018 book with critic Kristine McKenna; and a trailer. There's also a leaflet with excerpts from Richard A. Barney's book David Lynch: Interviews.
If you're a diehard fan of Lynch and his unique filmmaking, then this release is definitely worthy for your collection. I'm looking forward to adding to mine as well. Lynch is my go-to guy for weird cinema.
Other releases:
Red Eye (Paramount Presents): A new 4K UHD/Blu-ray release of legendary genre director Wes Craven's terrific 2005 thriller starring Rachel MacAdams as a woman kidnapped by a stranger (Cillian Murphy) on a routine flight. She has to thwart his plans to murder a political candidate, or he will also kill her father (Brian Cox) if she doesn't help him.
Babylon: Damien Chazelle's wild and polarizing epic portrait of decadence and bad behavior during Hollywood's transition from silent films to talkies involving a cast of historical and fictional characters.
Sorry, Wrong Number (Shout Factory): The legendary Barbara Stanwyck stars as an invalid woman who overhears what she thinks is a plot to murder her.
Flaming Ears (Kino): A 1992 pop sci-fi, lesbian fantasy set in the year 2700 in a fictional bleak city where a comic book artist encounters a mysterious alien while seeking revenge against the pyromaniac who burned down her printing presses.