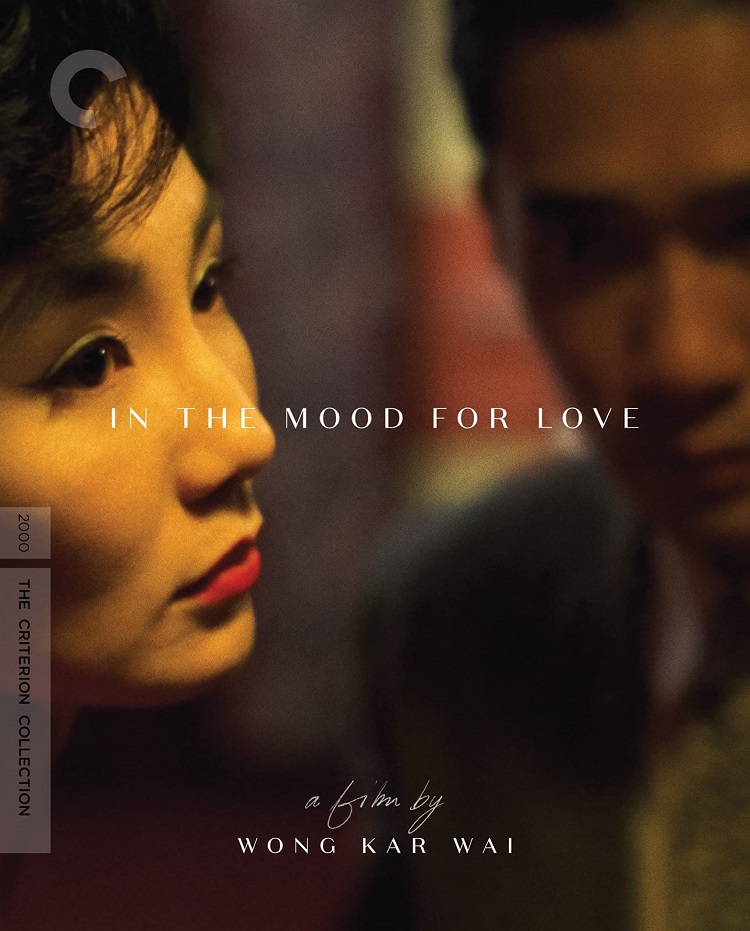 Wong Kar-wai's wonderful, stunning In the Mood for Love sparkles on Blu-ray thanks to Criterion Collection. The 2000 film, nominated for the Palme d'Or at Cannes, is a subtle and sensitive piece on isolation and love in many forms. It features incredible performances and a reserved but intimate style that captivates from the opening frame.
Chungking Express earning tremendous critical acclaim and other awards pouring in for the director, Wong's construction of a career has been as close to flawless as a modern filmmaker can get. His Happy Together won him both mainstream and critical success in Hong Kong, while Days of Being Wild earned him accolades as well. With In the Mood for Love, Wong's presence and indelible sense for the cinematic sets in an illustration of pure form.
The film is set in Hong Kong in 1962 and centres largely on events inside an apartment building. Chow Mo-wan (Tony Leung) and his wife rent a room, as do Su Li-zhen (Maggie Cheung) and her husband. Chow and Su spend a lot of time alone because their respective spouses are often depicted as being busy at work, but it soon becomes apparent that something more is afoot.
The loneliness of Chow and Su is compounded by the fact that the apartment complex, which features a charming and bubbly landlady (Rebecca Pan) and a whole lot of mah-jong, is a bustling place. Chow and Su are soon drawn together by their solitude and by their eventual discovery of their spouses' infidelity, a finding that leads them to re-enact how they believe the affair began.
A superb meditation on being alone, In the Mood for Love explores how behaviour changes in certain circumstances and details how some connections can take on lives of their own. Wong expresses the lonesomeness and distance felt by his characters with cinematographers Mark Lee Ping-bin and Christopher Doyle's elegant work. The camera is often parked outside a doorway or in the hall, grasping for a view but never straining.
The relationship between Su and Chow develops organically but necessarily, built on both chance meetings and planned meetings in noodle shops. The audience isn't shown their corresponding spouses, further condensing the neglect that drives the two together. Compellingly, Chow and Su insist that they won't follow the same paths of infidelity – even as they seek refuge in a hotel room.
In the interesting but doubtlessly truthful approach to infidelity, the victims blame themselves to some extent. And they blame one another's spouse, too, with Su asking Chow in a near-erotic street confrontation if he "really knows his wife." This eruption of authenticity marks the film, an already beautifully-textured affair, with more humanity.
Through quiet scenes, like when Su and Chow share a meal and he essentially passes the mustard ("Like it hot?"), to the more hurried calamities of boisterous mah-jong match-ups and rice cooker concerns, Wong's picture is a sophisticated and real experience worth savouring. Its classical design and desperate repression creates a tone of desire that is almost too hard to stand, yet there is little more pleasing than being In the Mood for Love.
The Criterion Collection Blu-ray is a lovely release that presents a clear, colourful picture. It is a new high-definition digital transfer, supervised by cinematographer Mark Lee Ping-bin. This is especially important given the film's dazzling costumes and remarkable environments, from the long hallways to the restaurants and rooms the characters inhabit. The sound is presented in 5.1 surround, remastered at 24-bit from the original 35mm magnetic master.
As far as bonus features, In the Mood for Love is generous.
The director's documentary about the making of the picture is present, as are some deleted scenes with commentary from the filmmaker. An archival interview and a "cinema lesson" from Cannes are also worth checking out, as is the 2000 short film Huayang de nian hua. The booklet provides a good read as well, with a Steve Erickson essay and the original Liu Yi-chang story that inspired the film comprising its pages.