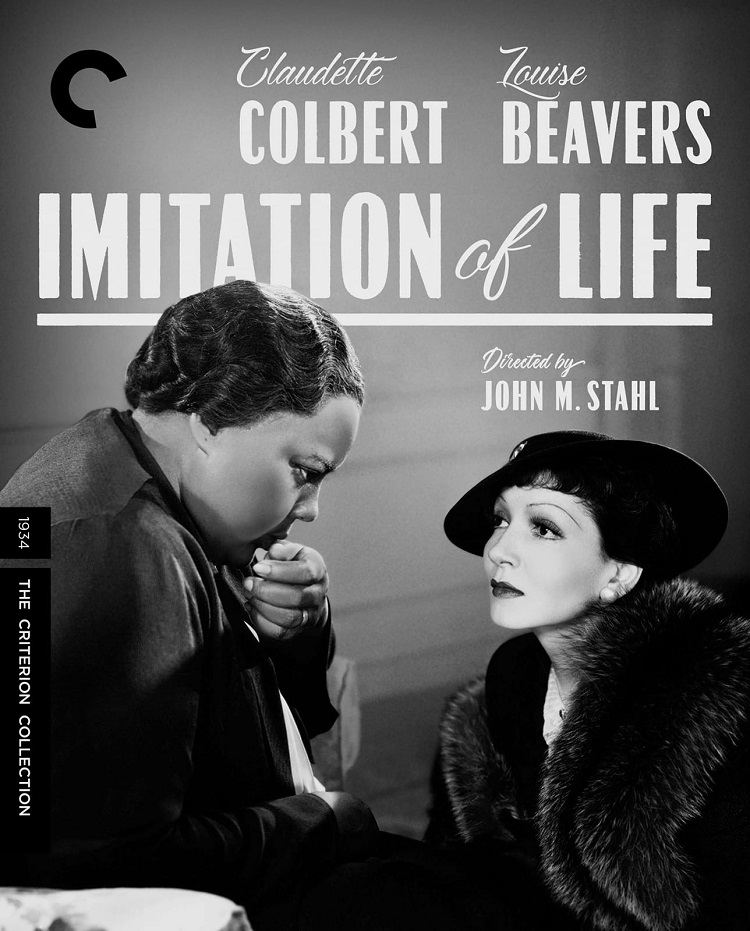 Despite the popularity of Douglas Sirk's 1959 version of the celebrated Fanny Hurst novel, I actually prefer the original 1934 adaptation of Imitation of Life, which stars Claudette Colbert, Louise Beavers, and Fredi Washington. I think it has more of an edge, especially when it obviously challenged the taboos and the Hays Code, and is more restrained and less glossier than the Sirk one.
Colbert is Bea Pullman, a white widow with a daughter, who takes in Delilah (Beavers), a Black housekeeper and her light-skinned daughter Peola (Washington). Struggling to reach anything resembling a chance at life, Delilah shares her beloved pancake recipe with Bea, and they both agree to go into business together. They realize their ambitions and achieve much-needed success, but when Peola rebels and becomes ashamed of Delilah, this causes some serious family drama and obvious racial tensions that will likewise and eventually lead to tragedy for all of them.
Despite some dated elements, this is still a frank and adult melodrama of the highest order. It delves into real and genuine themes, as well as tackling subject matter that most people back then refused to acknowledge and talk about. It also has affecting performances from all three actresses, especially Beavers and Washington. It took a risk, and I think that risk mostly paid off. This bold version became almost forgotten with the ravages of time, but now, with the help of TCM and especially Criterion, it should hopefully get the rediscovery that it truly deserves.
While not particularly stacked with supplements, I still think the ones that are included sound really informative. They consist of a new introduction by author and film scholar Imogen Sara Smith, contributor to The Call of the Heart: John M. Stahl and Hollywood Melodrama; a new interview with Miriam J. Petty, author of Stealing the Show: African American Performers and Audiences in 1930s Hollywood, about the beauty and resonance of the performances by Beavers and Washington; and a trailer cut for segregated audiences during the film's release. There is also a new essay by Petty.
If you love classic movies, especially those that have something really profound to say, then this film is definitely a must see!
Other releases:
She Said (Collector's Edition): Carey Mulligan and Zoe Kazan portray Megan Twohey and Jodi Kantor, the two New York Times reporters who broke the Harvey Weinstein story and helped launch the #MeToo movement.
Piggy (Magnolia): An obese teenaged girl is bullied by a group of cool girls on a daily basis. She witnesses a stranger kidnapping them, and when she is questioned by police, she has to make a decision: tell the truth or protect the stranger.
Our Dancing Daughters (Warner Archive): Joan Crawford and Anita Page play a good girl flapper and hard-drinking floozy who compete for the attentions of a millionaire (Johnny Mack Brown). Page steals him away from Crawford and marries him, but the guy only has love for Crawford.