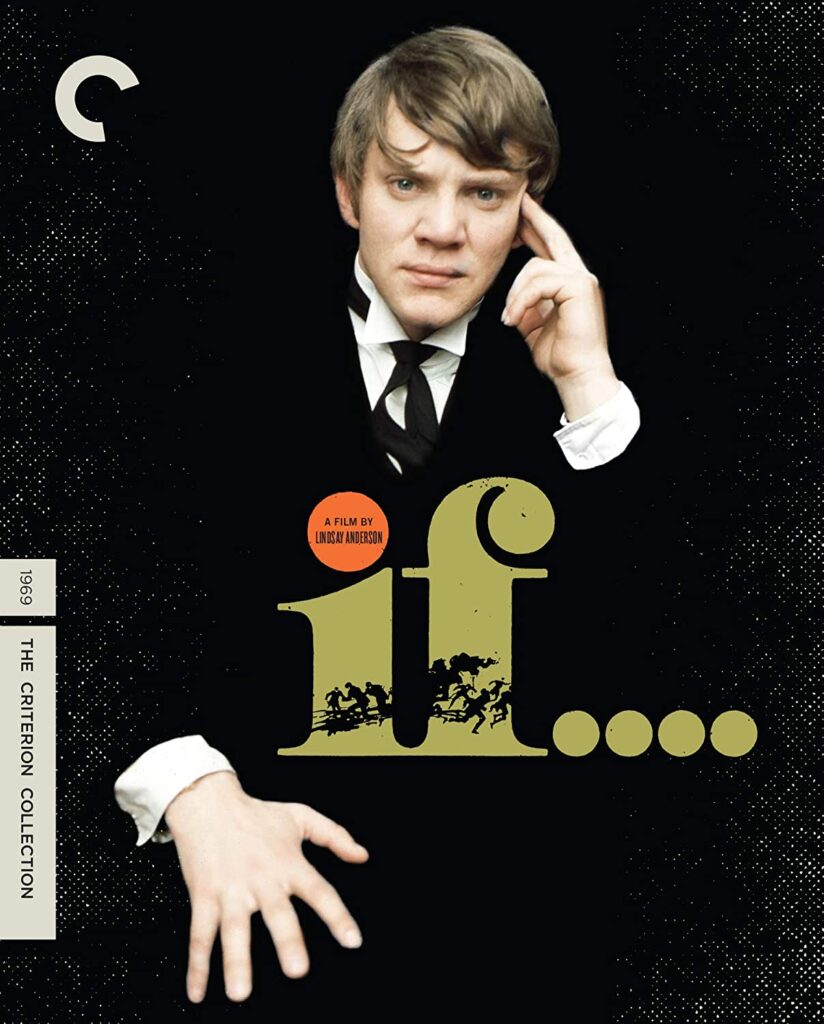 This 1969 UK film has exactly one notable claim to fame: Malcolm McDowell's first star turn in a film just a couple of years before his iconic breakthrough in A Clockwork Orange. Although he was already well into his mid-20s and looks it, he plays a rebellious high school-aged boy named Mick enrolled in a strict boarding school. He and his classmates chafe against abusive upperclassmen and oppressive teachers, struggling to maintain some sense of individuality in an environment designed to smother it.
The film moves from one slight against Mick to another, whether it's the older boys picking on him or teachers reigning in his anarchic tendencies. Unfortunately, there's little more to the film, with loosely defined characters and no forward plot momentum, leaving us with an assortment of school abuse scenes we've seen in countless other works that lead to no discernible resolution, until an unexpected and unearned violent final showdown. While McDowell shows clear signs of the counterculture fire that would erupt in A Clockwork Orange, his efforts are in service of a clearly lesser film.
Director Lindsay Anderson has a bland touch for the film, perhaps to drive home the bleak monotony of school life. Shots are static with no memorable camera movement, while blocking is about as basic as possible with no dynamic framing or shot selection. The only visual pizazz comes from occasional, wholly random switches from color to black and white for absolutely no discernible reason, a baffling stylistic choice that comes off more like a way to cover for misplaced color grading rather than any artistic statement.
The Blu-ray features a restored high-def digital transfer of the film approved by the original cinematographer and assistant editor. While the subdued colors maintain consistency throughout scenes and no judder is evident, the transfer still shows signs of dirt and debris, so it appears to be a light restoration rather than a thoroughly polished attempt. Sound is presented in uncompressed mono, and an alternate audio track features commentary by a film critic and McDowell.
Bonus features include a 2003 Scottish interview with McDowell and other members of the cast and crew, as well as an interview with actor Graham Crowden. The disc also includes an Academy Award-winning documentary from 1954 about a school for deaf children co-directed by Anderson. The included booklet features an essay about the film by a critic, as well as reprinted pieces by Anderson and screenwriter David Sherwin.
Anderson and McDowell reteamed for two later films using the same character, making this the first film in a Mick trilogy, even though the ending of this film would lead one to believe Mick's misadventures reached one of only two possible negative outcomes that would seemingly preclude further stories.