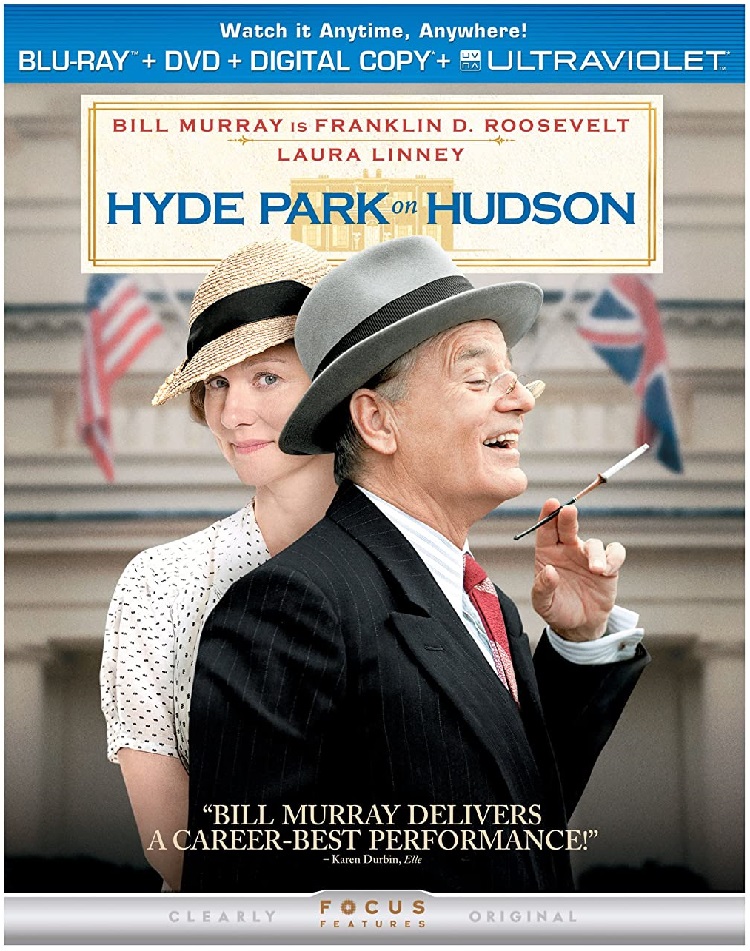 Who would have thought that Dr. Peter Venkman could be so poignantly fragile as Herman Blume in Rushmore? Who in their right mind would hire the guy who played Carl Spackler as the subtly sad lead in Lost in Translation? The transmogrification of Bill Murray from the crazed goofball to the wonderfully dramatic actor has been nothing short of a thespian miracle. Like some sort of magic phoenix Murray's career went from Space Jam and The Man Who Knew Too Little to a series of roles that have nabbed him a long list of acting nominations and awards.
That the voice of Garfield would be asked to play the President of the United States in a serious dramatic movie is just crazy. Yet in Hyde Park on Hudson, that's just what Bill Murray has done. The movie has not done well with critics, but this seems to be more about the film's indecisive script than Murray's performance. In fact, he has generally scored very positive reviews for his role as FDR.
Regardless, I will see anything Murray performs in these days and in the previews he looks just delightful as the former President. Which makes Hyde Park on Hudson my second pick this year where a former U.S. President gets my Pick of the Week.
Extras include audio commentary and the usual featurettes on the making of the film.
Also out this week that looks interesting:
Naked Lunch (Criterion Blu-ray): I once tried to watch this David Cronenberg take on a William S. Burroughs novel in high school but I couldn't take more than a few minutes of it. Now that I've become familiar with both the director and the writer's freakish styles I'm amped to give it another try. As usual Criterion has loaded it up with special features including audio commentary, making-of documentaries, and various other features that detail how the film was made. Most of them seem to be carried over from the movies regular DVD Criterion release.
Gate of Hell (Criterion Blu-ray): Another samurai epic from Japan in the 1950s. I know nothing about it but I don't say no to Criterion samurai epics. Unusual for Criterion, there don't seem to be any special features on this disk at all.
Snoop Lion – Reincarnated: Snoop Dogg has reinvented himself as a reggae master. This I've got to see.
Boss: Season 2: This Starz-produced, Kelsey Grammar political drama has gotten good reviews all around. I've not seen any of it yet, but this is a good reminder that I probably should.