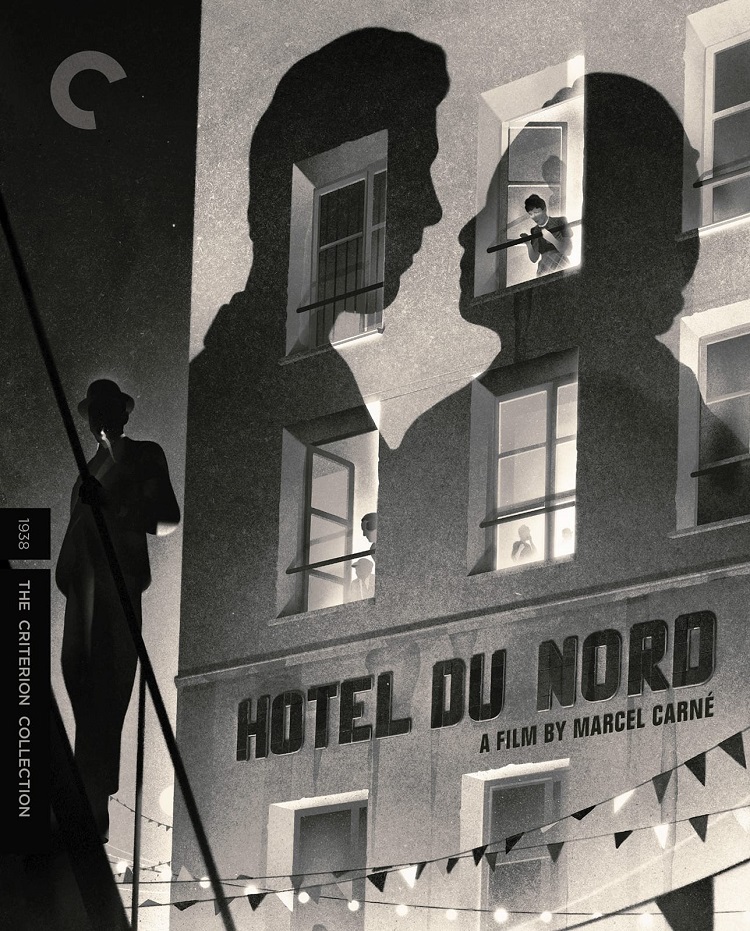 I was not always familiar with legendary filmmaker Marcel Carne's work, such as 1938's Port of Shadows, or his 1945 masterpiece Children of Paradise, but after seeing his terrifically evocative 1938 Hotel du Nord, I realize I really need to start. It's a touching minor effort of French poetic realism and a prime example of Carne's attention to fully showcasing the depths of humanity.
Amid the seedy Hotel du Nord lies a group of people, including young desolate lovers Renee and Pierre (Annabella and Jean-Pierre Aumont); and Raymonde, a weary streetwalker (the great Arletty), and her abusive pimp Edmonde (Louis Jouvet). Renee and Pierre come to the hotel to fulfill a suicide pact. However, after shooting Renee (but killing her) Pierre gets cold feet and turns chicken at the last minute. He confesses and turns himself in to the police. During this unexpected event, Raymonde wants to turn her life around and rid herself of Edmonde, in which is he so eagerly accepting. These and other desperate Parisians seek solace and non-judgement from the brutal outside world, under the care of the hotel's rather understanding owner Louise (Jane Marken) whose maternal instincts toward all of them kick in, even as she herself is fostering a young, mute child, a victim of the Spanish Civil War, whose entire family is killed.
The film may seem trite compared to some of Carne's other films, including those mentioned above, as well as his 1939 classic Le Jour Se Leve (Daybreak), but there is a sense of detail and sympathy for the characters, performed by some of French cinema's most popular stars, especially Arletty in one of her most iconic roles as Raymonde. She also has one of the most quoted lines in the history of French cinema: "Atmosphere! Atmosphere! Do I look like an atmosphere?"
In terms of international cinema, Hotel du Nord is an overlooked, great film that demands repeat viewings. Based on a novel by Eugene Dabit, this is a tragic and beautiful depiction of people at a crossroads during a certain time and place that seems untouchable from the rest of the world. Its characters can be free to be who they are, flaws and all, away from criticism and misunderstanding. We can all see ourselves as these people and live vicariously through them, whether we want to admit or not. We are all only human.
Criterion's wonderful edition includes supplements such as a new conversation between filmmaker Jean-Pierre Jeunet and journalist Philippe Morisson, a 1972 television program about the making of the film, a 1994 documentary about Carne's life and career, and a trailer. There's also a great new essay by film and theater scholar Edward Baron Turk.