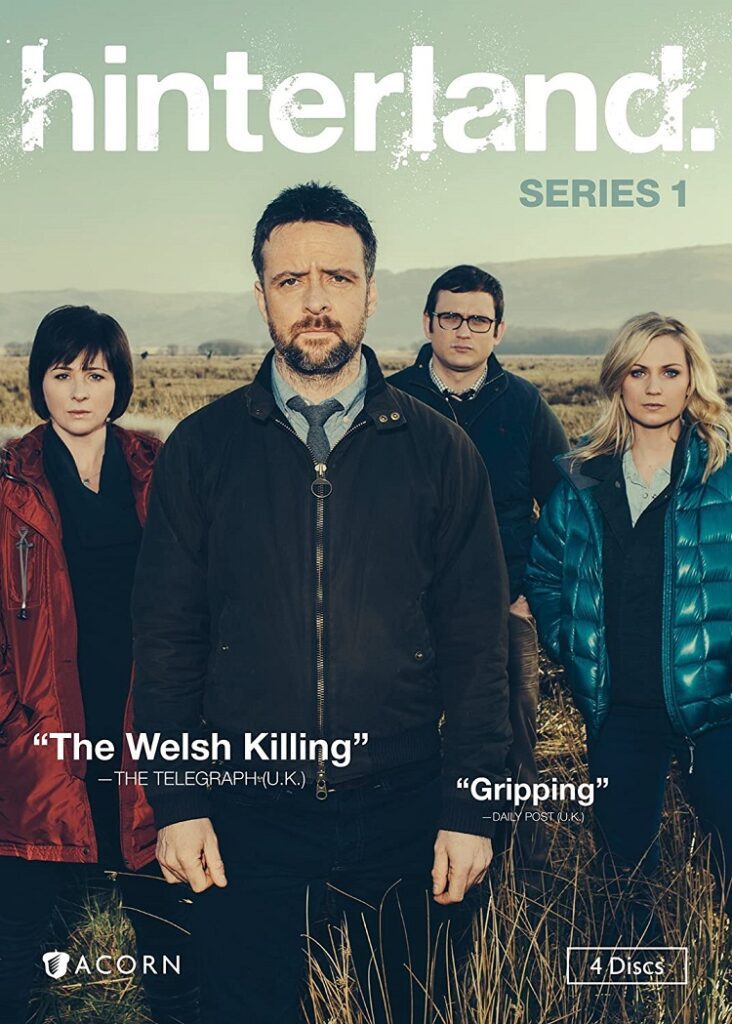 Although we Yanks are mostly familiar with Wales in relation to "Prince/Princess/Duchess of", it is very much a real place with its own distinct language and customs. That Welsh air of mystique gives Hinterland a leg up on other UK mystery series right out of the gate, and the expertly crafted cases and exceptional production design keep that momentum going throughout this excellent first season. It's also worth pointing out that we're getting the season very quickly, as it was just broadcast in the UK this May and is already here on DVD.
New DCI Tom Mathias (Richard Harrington) is a broody, driven cop who seemingly lives only for his next murder case. While we don't learn much of his backstory, he lives alone in a remote home and clearly carries some trauma regarding a photo of two young girls lovingly displayed there. Harrington is fantastic in the role, with soulful, intelligent eyes that passionately convey how deeply the cases affect him. He's ably abetted by other junior investigators, all of whom are woefully underdeveloped characters and serve as little more than assistants to carry out the grunt work of cases.
The rugged and staggeringly picturesque Welsh landscape is as much a character as any of the actors, bringing to mind Ireland's similarly scenic mystery series Single-Handed but with far more impressive cinematography. The producers get great use out of their setting, likely leading you to want to visit there in spite of its high fictional murder rate.
Similar to BBC's Sherlock and Wallander, each episode is actually feature-film length, giving the plots room to develop to full effect. Also similar to those two standouts, the writing is top-notch and doesn't follow any rigid procedural structure, ensuring viewers a wealth of surprises in every installment. That writing is also entirely serious and somewhat bleak, so be forewarned that the series is dramatic with a capital D. Utilizing the traditional and rural nature of the Welsh countryside folk, most of the cases involve characters who have known each other and carried grudges for decades, adding further depth to the proceedings. Although there are only four episodes in the first season, they're all deeply engaging and destined to leave viewers longing for season two.
The bonus features are surprisingly robust, including interviews with the principal cast members, a look at the Wales location scouting, and a discussion regarding the complexities involved in shooting the episodes in both English and Welsh languages. Yes, they actually film every episode twice, an astonishing revelation that adds to the show's allure.