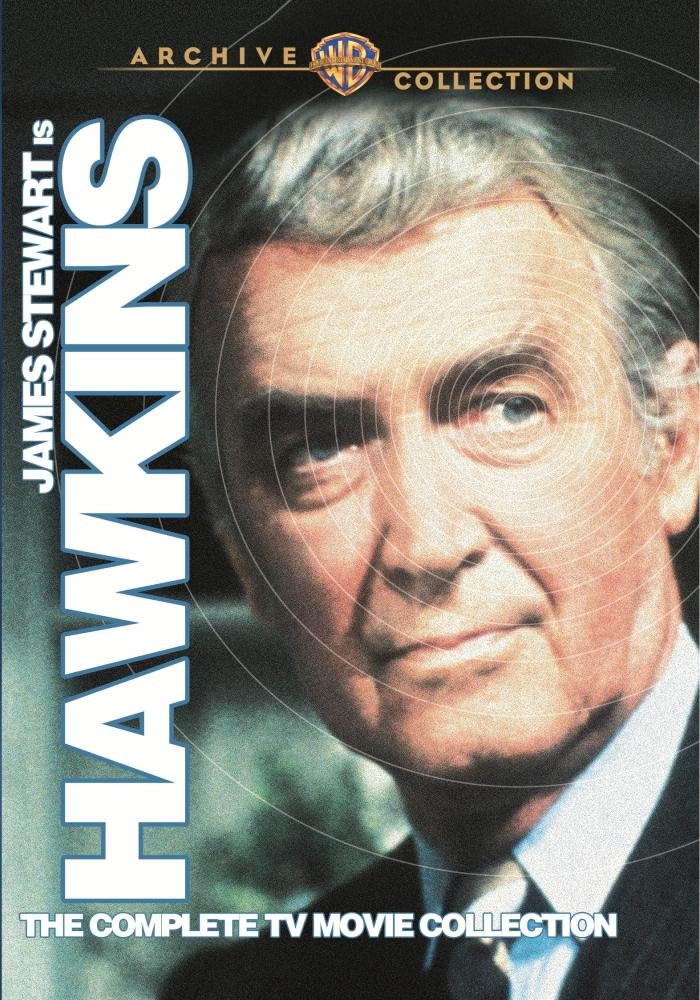 Did you know Jimmy Stewart starred in a TV show? Actually, he headlined two series during his illustrious career, with this crime drama being the latter. The show followed a movie-of-the-week format, or rather every other week, and therein was its most likely cause of demise. See, the series alternated broadcast weeks with a TV series adaptation of blaxploitation film classic Shaft, making it difficult for either series to build ongoing viewership momentum. After nine feature-length episodes, the plug was pulled on Hawkins, but thanks to the Warner Archive gang we now have a chance to check out this TV work of a certifiable silver screen legend.
Stewart plays a folksy Southern defense attorney named Billy Jim Hawkins, using his country charm and low-key manner to fool opposing counsel into underestimating his considerable legal abilities. Sounds like Matlock, right? It plays out like that too, although I noticed more similarity to early Columbo episodes due to the same early '70s era and corresponding style. He doesn't spend much time in the courtroom, instead devoting the bulk of his efforts to interviewing his clients and investigating the details of each case, such as visiting murder scenes and other places visited by suspects. He's ably assisted by his yokel cousin and associate R.J. who reinforces the country bumpkin stereotype with an ever-present cowboy hat and disheveled attire. Although they're based in a small town in West Virginia, their cases take them around the country, ensuring that these country mice are almost always playing in the big city.
The scripts are nothing special, although it's fun to play along and guess who the baddie is in each episode. The show is obviously dated, but that's part of the joy as we explore the fashion, décor, and mannerisms of the era. Unfortunately, the soundtrack is not pleasant, as its attempts at incorporating cutting-edge synthesizer flourishes into the mix result in some woeful cacophony at times. Predictably, the best aspect of the show is Stewart, as he never acts like he's slumming it on the small screen and brings some righteous fire into play at times when dramatic turns require his passion. It seems like a dream watching the film legend moving through the paces of a fairly conventional TV mystery series, and one I'm grateful to have had the opportunity to experience.
The image quality is surprisingly clean and precise although no restoration efforts were attempted. Colors are somewhat muted but not washed out. Sound quality is also consistent throughout without noticeable hiss. There are no bonus features, but just the mere existence of this DVD set is bonus enough.