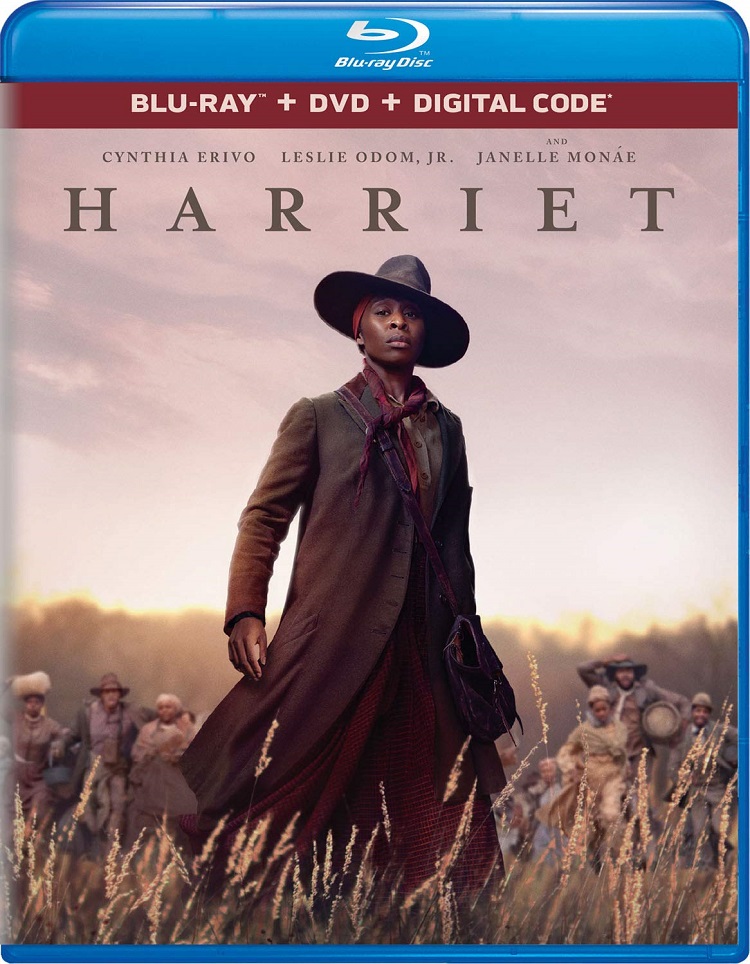 One of the most surprising things about Harriet is the fact that, prior to it, there hadn't been a single feature film made about Harriet Tubman, the American abolitionist breaking free from slavery and leading numerous missions to free others. Her life story had been the subject of many television miniseries/single episodes, but Hollywood had never made a movie about it. And what we are given is your average biopic that was mostly made to garner some attention from Oscar voters.
That's not to say that Harriet is a particularly bad movie; it's actually a good one. But it has this strong urge to be more than just that, and it can't quite get there. There's too much formula in the way of successfully telling the story of Harriet Tubman without key moments coming off as inauthentic.
Cynthia Erivo does an excellent job of portraying Tubman, and director Kasi Lemmons' skillful directing brings some strong moments to the forefront, such as when Tubman has numerous fainting spells – a result of an injury sustained from abuse when she was younger. These moments then show the viewer the nightmares that Harriet experiences while she is unconscious – all of which are colored with blurry, shaded-blue imagery. They're intriguing moments that stand apart from the rest of the familiar approach to capturing her amazing story.
The film starts off with Harriet, then called Araminta "Minty" Ross, working with her husband John (Zackary Momoh) and other family members at the Brodess plantation. Her husband is legally a free man, but Minty is not. Born into slavery, Minty has never once experienced being a free person. But, knowing all the risks and heartache it will cause, she decides to flee the plantation and head from Dorchester County, Maryland to Philadelphia, Pennsylvania. There, she comes across two people willing to help her with her new life. There's William Still (Leslie Odom Jr.), the leader of an organization that helps escaped slaves, and Marie Buchanon (Janelle Monae), who runs the boarding house where Harriet takes shelter.
It's here where the movie enters into the territory of praising Harriet Tubman's bravery in a rather phony approach. When she first meets William Still and tells him of her journey, he then explains how extraordinary her journey was and how it will be one that is talked about for years to come. Of course, that's a paraphrase of what Odom's character actually says, but it still doesn't deliver the impact that Lemmons and co-writer Gregory Allen Howard intended. It's a true statement, yes, but the scene would have worked without William Still spouting out obvious and unrealistic foreshadowing.
Despite some criticism from both William and Marie, Harriet then sets her eyes on rescuing others from the Brodess plantation who are still enslaved. But Harriet knows that God will guide her on her journey, and she will rescue all that she can.
What Lemmons doesn't hide is the fact that Harriet Tubman was a strongly religious person. Her talks with God and her singing of gospel music become a key focus of Harriet. And though the film mostly takes a straightforward approach to capturing her story, the scenes in which Harriet Tubman is singing gospel music and praying are more powerful than most of the movie. They come across as more honest and real than a lot of scenes that depict the rescue missions or showcase the evil slave owners. Again, Harriet is a perfectly watchable movie and a good introduction for those who may not know the story. But I wish it didn't go the generic biopic route.
The Blu-ray combo pack for Harriet comes with a DVD and digital copy of the movie. The Blu-ray disc comes with a 1080p high definition presentation with a 2.39:1 aspect ratio. John Toll's incredible cinematography is a wonder to behold and is excellently transferred. The audio is a 7.1 DTS Master-HD track and has no notable issues.
The special features aren't quite jam-packed, but there is plenty for people to enjoy. Becoming Harriet features interviews with Erivo and others from the cast and crew on how they were able to contribute to capturing the true story. Her Story has interviews with Lemmons and other female crew members on the importance of Harriet Tubman's story being told in film by women. There are quite a few deleted scenes, some of which add more depth to Harriet's encounters with other people. Finally, there is an optional, feature commentary track provided by Lemmons.