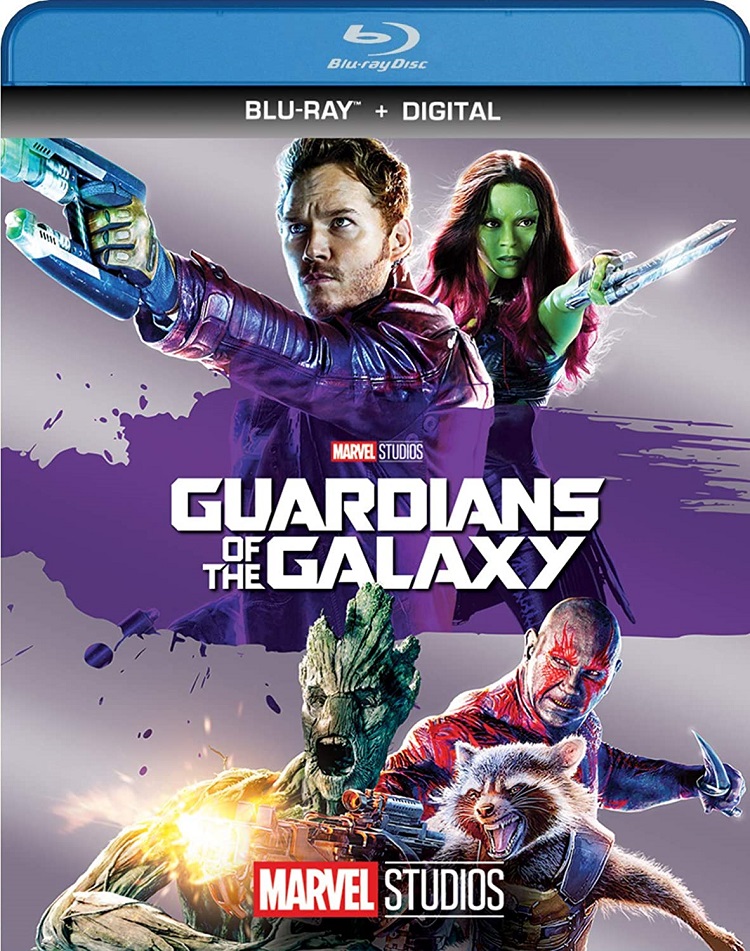 My recent visit to Wizard World solidified the fact that while I like geeky things I am not in anyway a full-fledged geek. This is especially true when it comes to comic-book movies. News will come out that some new superhero is hitting the big screen and the Internet goes wild. Speculation starts on who they should cast, cyber wars are waged when the cast lists are actually announced. Web sites are broken from the massive spikes in traffic whenever the posters, images, trailers, and other media are released. We collectively go crazy.
I used to get caught up in all that. "Yes," I'd think, "I really want to see that new Hammerhead film. That guy is awesome." Even though I'd not heard of the character until just a few months prior. Then I'd see the film and inevitably be underwhelmed. Even with franchises that I was pretty well versed in like X-Men or Superman, I never got more than mild entertainment from them. I'm just not a comic-book movie kind of guy, apparently.
Eventually, I stopped getting suckered into going to see them. I recognize I'm not that kind of geek. I get more excited and find better pay-off from upcoming Coen Brothers films or Kurosawa upgrades from Criterion. Mostly I'm ok with that. I can be a film geek and let the Marvel fanboys go crazy other there.
I do still enjoy some of the comic-book films. I still periodically like being entertained by men in capes and big, dumb explosions. I recently sat down with my wife and child and watched the Captain America sequel. And liked it. Quite a bit, actually. It doesn't hold a candle to Rashomon or To Kill a Mockingbird, but then again it isn't trying to.
It seems to me that Guardians of the Galaxy was a pretty big gamble. It's based on a pretty obscure comic book series and casts Chris Pratt as its heroic lead. Pratt's great in Parks and Recreation, but I would have never guessed he could pull off a superhero movie lead. He's funny but a bit schlubby and never even been the star of his TV show much less a big summer blockbuster. But Marvel knows what they are doing and once again the masses went nutsoid over every bit of press that came out and went to see it in droves.
Reviews were good, box office was great, and well, I guess I'm kind of excited to see it. I actually tried to talk my family into seeing it early in the theatre, but that didn't pan out. So now I'll be grabbing it quick as it hits the DVD shelves ready to yelp like a fanboy once again. Maybe I'm turning into a geek after all.
Also out this week that looks interesting:
Doctor Who: The Complete Eight Series: Speaking of the Internet going completely wild, we all got a bit ridiculous as the premiere of this new series with its brand new Doctor came closer to reality. I became a fan of the show during the Matt Smith years (though I started watching from the beginning of the new series and fell in love with Eccleston and Tennant before I saw one hair on Smith's head). So Peter Capaldi is the first new Doctor I've seen in real time. It also marks the first change-over since the show became a smash hit in the U.S. meaning the buzz hit massive proportions.
For my part, I'm really liking Capaldi in the role. He puts a darkness and depth to the character that was lacking in his more recent incarnations. Unfortunately, it took a few episodes for the writing to catch up to his acting skills. It eventually did and the latter half of the season was the strongest run in a long time. I'm still ready to give Moffat the boot as show runner and it's well past time for Clara to leave as companion, but overall I thought it was a very strong season.
Frank: Michael Fassbender stars as the title character, a genius rock musician who performs wearing a giant fake head. The rest of the band see this a problem, making it difficult for them to find success. I've heard really good things about it and the premise is good enough to make me give it a shot.
The Woody Allen Collection 2014 Edition: Blue Jasmine/Midnight in Paris/You Will Meet a Tall Dark Stranger/To Rome with Love/Whatever Works: Woody's latter-day works have been pretty hit or miss. I really liked two of these films, rather hated two, and found one to contain one or two nice moments but mostly felt like Woody phoning it in. I'll let you decide which is which.
The Strange Color of Your Body's Tears: A strange and beautiful homage to Italian Giallo and psychedelic experiments. Read my full review.
Time Bandits (Criterion Collection): Terry Gilliam's fantastically weird fable gets the Criterion high definition treatment.
The Night Porter (Criterion Collection): A former Nazi SS officer and a woman he tortured/had a sexual affair with in a concentration camp have a chance meeting many years later and rekindle their bizarre relationship. Only Criterion would take such time and care to restore such a bizarre sounding film. I can't wait to see it.
Safe (Criterion Collection): I've not heard of this Todd Haynes film starring Julianne Moore as an unremarkable homemaker who begins coming down with a collection of physical ailments that doctors are at a loss to diagnose. I like what I've seen of Haynes and love me some Julianne Moore so this is going on the list.
You Can't Kill Stephen King: A group of teenagers take a holiday to the lake where Stephen King lives. They are greeted by King like horror characters straight out of one of his books. This looks very much like the B-grade horror it sound like but the premise is intriguing enough that I'll give it a shot one of these days.
Complete Series Collections: Mork & Mindy, The Jeffersons, and Mister Ed. Just in time for Christmas.