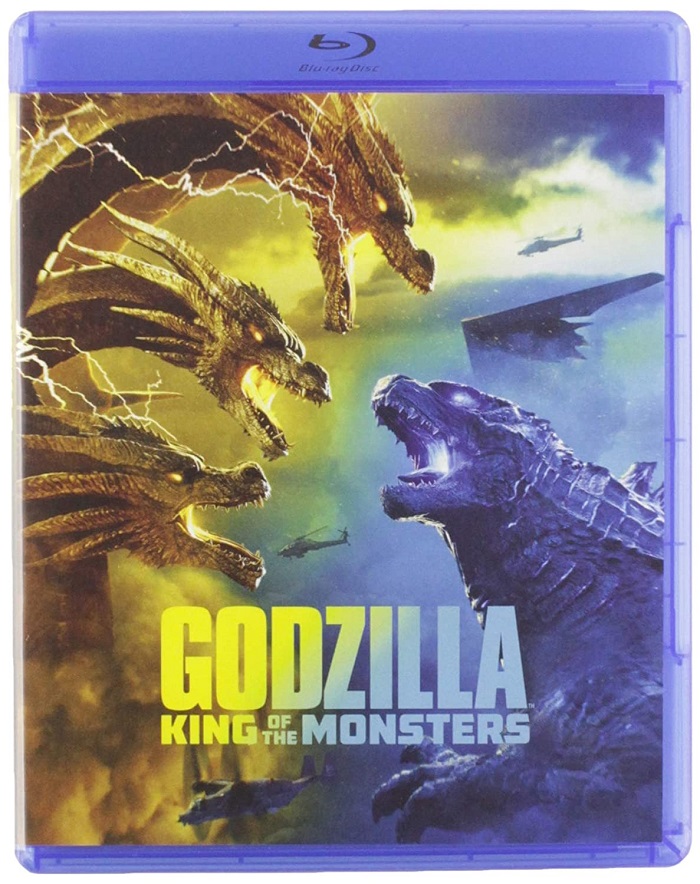 Director/co-writer Michael Dougherty's Godzilla: King of the Monsters, which takes its name (minus the exclamation point) from the re-edited American version of Godzilla (1954) is the third installment in Legendary's MonsterVerse. With their existence hinted at during the post-credit sequence of Kong: Skull Island, Mothra, Rodan, and King Ghidorah join the new franchise in a global battle royale that is heavy on CGI fighting and destruction.
Set five years after the events of Godzilla (2014), quite a few monsters, dubbed "Titans," are unleashed upon the world and battle for supremacy. On a smaller scale, a fractured family is dealing with their grief over a son killed during Godzilla's battle in San Francisco. The Russells, Mark (Kyle Chandler) and Emma (Vera Farmiga), are divorced and have a young daughter, Madison (Millie Bobby Brown). They are scientists who created "Orca," a device that can communicate and somewhat control the Titans, as seen when Emma, while working for the Monarch organization, hatches Mothra.
Emma and Madison are captured by an eco-terrorist group led by Alan Jonah (Charles Dance). Monarch brings Mark back to help them rescue his family, but it's soon revealed that Emma Russell is in league with the group. She postulates that with the world's climate crisis having gone past the point of no return unleashing the Titans will restore the planet to its natural state, so a chase ensues as Mark and Monarch chase after Emma and the terrorists as they release the Titans. However, what she didn't count on was King Ghidorah is not of this world and its existence throws nature further out of balance.
The human characters provide exposition and humor, providing the audience with a respite in between battles. In addition to disrupting Emma's plans, King Ghidorah also disrupts the weather, so in addition to all the mayhem on screen, the battles take place in storms, furthering the sensory overload. And if that's what one wants in a Godzilla movie, then this is the movie for them.
The video has been given a 1080p/MPEG-4 AVC encoded transfer displayed at an aspect ratio: 2.39:1. Lawrence Sher's cinematography is heavy on yellow and teal and they, along with the other colors, are well saturated. The blacks are inky and whites are accurate. The fine texture detail, both on actual objects and in CGI effects, is impressive. The monsters are believable as is the destruction they cause.
The audio track is Dolby Atmos which steps down to Dolby TrueHD 7.1. I had to have my system a little louder than usual to hear the dialogue. Bear McCreary's score fills the surrounds, playing softly underneath or loudly punctuating moments. The dynamic range is wide, the same care given to the delicate sounds of raindrops to the blustering thunder.
Monsters 101 (6 min) – A four-part featurette that does little more than introduce the four main monsters. Not even worth bothering with.
Evolution of the Titans (27 min) – Another four-parter that deals with the monsters and their creation for this film that goes into some depth with crew and cast interviews.
Monarch in Action (33 min) – This five-part featurette covers different settings: the Yunnan Temple, Castle Bravo, the Antarctic base, the Isla de Maro volcano, and Godzilla's undersea lair. We get to see pre-production art and pre-visualazations and then how it compares to production.
Millie Bobby Brown: Force of Nature (4 min) -No idea why she's the only cast member who gets a spotlight but her likeness was used in the pre-viz before she was hired.
Monster Tech: Monarch Joins the Fight (9 min) – This featurette examines the tools used by Monarch to deal with the creatures.
Monsters Are Real (14 min)-Dougherty and others look at monster stories in different cultures,
Welcome to the Monsterverse (4 min)-A brief look back at the first two installments:Godzilla (2014) and Kong: Skull Island.
Deleted Scenes (5 min) -Only available together, there isMark's Flashback (Extended Version) and three consecutive scenes: Boxing Practice, Argument, and Radio Room. Nothing lost.
Trailers (12 min) – Four KotM different trailers.
Audio Commentary-Dougherty, executive producer/co-writer Zack Shields, and actor O'Shea Jackson, Jr. (Chief Warrant Officer Jackson Barnes) revisit the movie together. They share all sorts of behind-the-scenes stories and fun Easter eggs.
Godzilla: King of the Monsters is a worthy addition to the character's filmography, and it was marvelous to see the foursome updated and back in action. The Blu-ray does a fantastic job bringing the blockbuster home with a gratifying HD presentation of the video and audio. Looking forward to the next chapter, Godzilla vs. Kong out next year.
Own Godzilla: King of the Monsters on DVD Special Edition, Blu-ray Combo Pack, and 4K UHD Combo Pack or Digital.