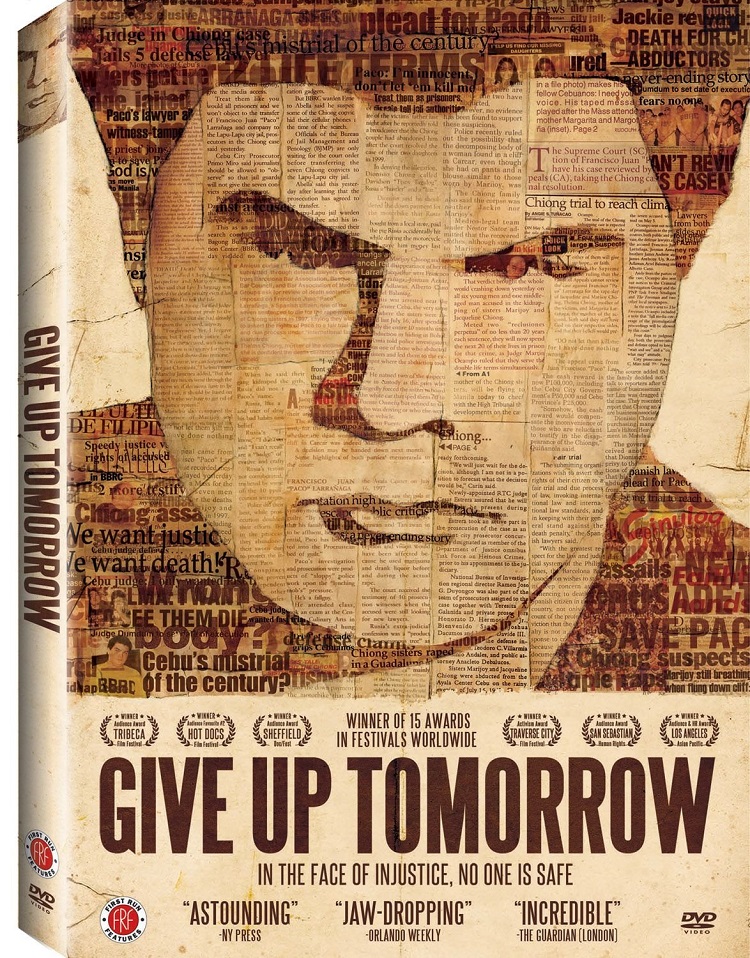 On July 16th, 1997, Marijoy and Jackie Chiong went missing on their native island of Cebu in the Philippines. Shortly after, seven young men who would become known as the Chiong Seven are rounded up by Philippine police. One of those men is Francisco Larranaga, also known as Paco, who was over 300 miles away on the island of Manila at the time of the Chiong daughters disappearance. Paco had been in culinary school all day and then later went out with and was surrounded by friends and classmates. What seems like a clear-cut case of a young man's innocence will turn into a tale of high-level government corruption. It will also become the tale of two families each looking for their own justice: the Larranagas, who know their son is innocent, and the Chiongs, who want to get justice for their daughters no matter what the cost.
Early on in the film, it comes to light that Mr. Chiong had been employed by one of the nation's highest-ranking drug lords. After being fired, Mr. Chiong is set to testify against his old boss when two days before the trial his daughters go missing. The inbreeding of so-called justice and corruption only spirals more and more downward as the full story begins to unravel.
Mrs. Chiong not only has a deep need for justice but also has family ties to the government and the police who have rounded up these young men. While she claims she is only seeking truth and justice for her daughters, the stories and alibis of the Chiong Seven become less and less relevant in the eyes of the Philippine people.
Not since I encountered Paradise Lost: The Child Murders at Robin Hood Hills, the first documentary about the West Memphis Three, has a film about the miscarriage of justice so quickly engaged me and moved me. Paco's story mirrors that of Jason, Jesse, and Damien's story in many ways.
While watching, I experienced anger, sorrow, and joy. The sadness I felt for the Chiongs in losing their daughters faded quickly after more and more corruption becomes evident and that they are some of the main cogs in that machine. Mrs. Chiong's actions made me want to reach into the film and grab her by her shoulders and scream, "Why are you doing this!?" I cannot imagine how hard it must be to lose your daughters, but by the end of this documentary, Mrs. Chiong sounds and acts like a sociopath.
Michael Collins and Marty Syjuco use beautiful imagery as a juxtaposition in telling this horrid tale. The amount of both present-day and archival footage is astounding. It also gave me a real idea of how entrenched in corruption the justice system of the Philippines is in present day.
Give Up Tomorrow is a film that should not only be watched but shared as well. Paco's story is far from over, but the more attention this documentary gets, the better his chances may very well be. This film is not only important for him and the Larranaga family but for the families of the rest of the Chiong Seven. It is also important for Marijoy and Jackie Chiong. There lives were lost, but as long as the wrong men are imprisoned, justice cannot be served.