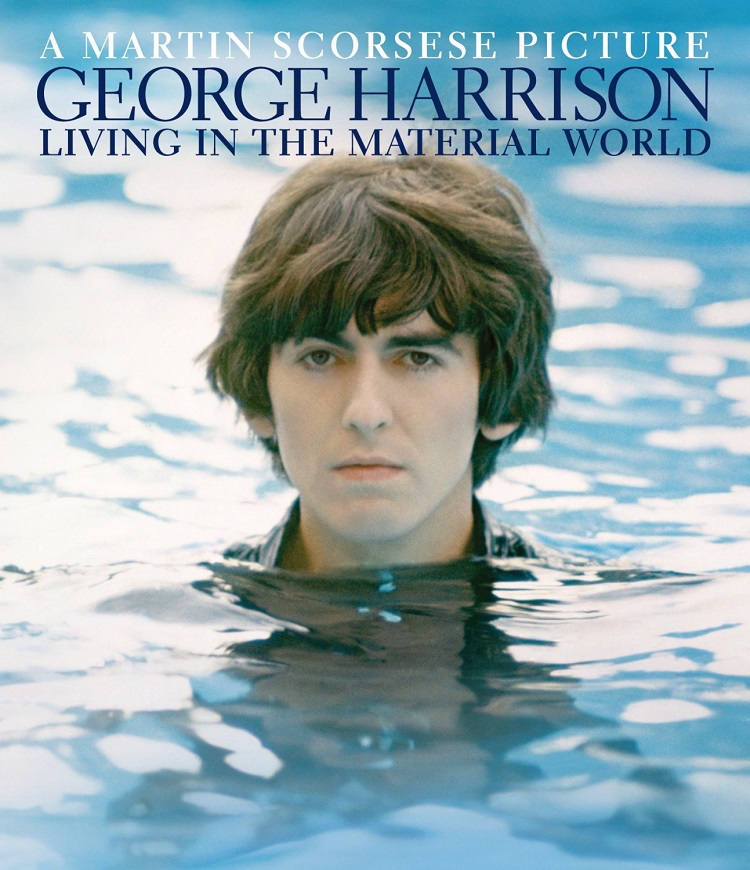 One of my dark, secret musical confessions is that I don't particularly like George Harrison's album All Things Must Pass. There are some great songs on it no doubt, but as a whole, I find it overlong, tedious, and just a bit boring. I know that it is a critical darling of an album. I know that it is Harrison's triumph over the Beatles who kept his songwriting talents down to one or two songs an album, but I really wish he'd had some of their editing talents there. That being confessed, George was a Beatle, and for that, I love him. For the songs he wrote with the Beatles and for his guitar talents and much, much more, I adore the Quiet One.
I also love Martin Scorsese, both as a film director and a producer of documentaries. His work about Bob Dylan in No Direction Home was absolutely stunning and I have no reason to believe that George Harrison: Living in a Material World will be anything less than amazing. It aired on HBO last year and this week is available on DVD and Blu-ray. It features rare home video footage from his childhood through to his life with the Beatles and beyond, and includes interviews with nearly everyone who had a place in his life.
Also out this week that looks interesting:
Haywire: Steven Soderbergh is one of the most interesting – and eclectic – directors working today. His first film Sex, Lies and Videotape practically invented the indie film movement in the '90s and since then he's gone on to make big-budget, star-studded films like the Ocean's Eleven series, critical smashes like Traffic, and small, strange, low-budget fair like Bubble. His newest film is a big-budget action adventurer that scored well with critics, but not so much with audiences.
Jeremiah Jonson (Blu-ray): Sydney Pollock's tale of a lonely mountain man gets the high-definition treatment. Extras include audio commentary by Pollack, writer John Milius, and actor Robert Redford plus a short feature and the trailer.
The Wizard of Gore/Gore Gore Girls (Blu-ray): Like a lot of people, I suspect, I first heard of the Wizard of Gore from the movie Juno, but I'm a sucker for bad, bloody horror films and director Herschell Gordon Lewis is supposed to be a master of that particular genre.
The Tim Burton Collection with a Book (Amazon.com exclusive): This nicely priced collection features Burton's work with Warner Bros (Pee Wee's Big Adventure, Beetlejuice, Batman, Batman Returns, Mars Attacks!, Corpse Bride, Charlie and the Chocolate Factory) and it comes with a new hardcover book. A book isn't enough to make me lay down for this since I already own most of the films here, but if you don't this is a good buy.
Film Noir Collection: For just under ten bucks, you get DOA, Beat the Devil, Impact, The Stranger, Scarlet Street, Shock, Port of New York, They Made Me a Criminal, Whirlpool and Quicksand.
Operation Nazi Zombies: Because you just can't say no to two of the world's greatest evils.
Masterpiece Classic: The Mystery of Edwin Drood: A new PBS special based on a novel Charles Dickens never finished and I haven't read.