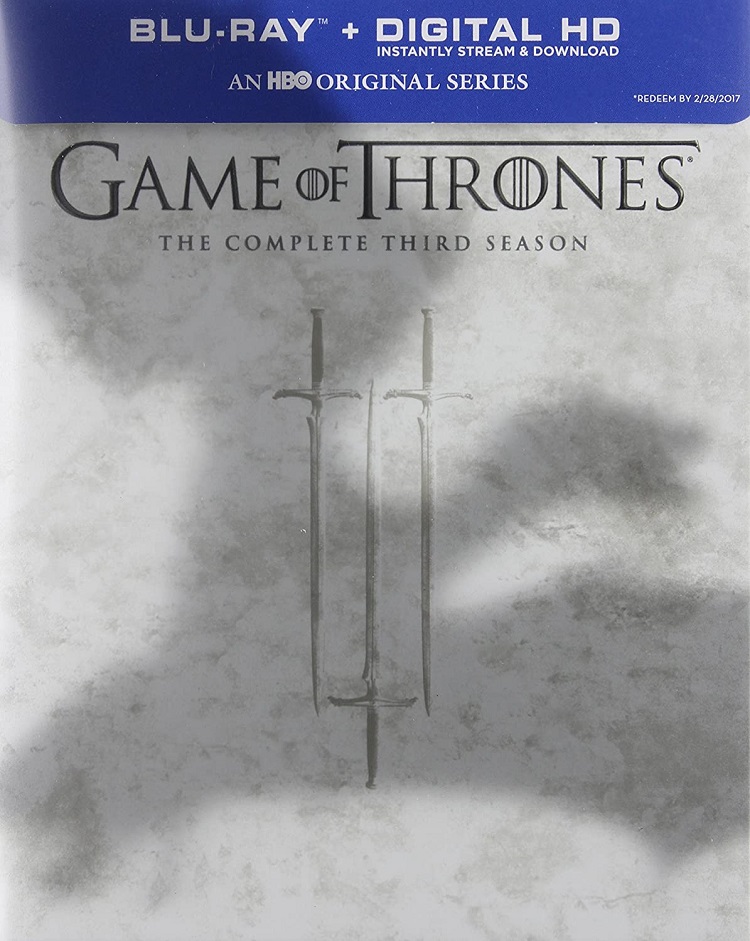 In the months after my daughter was born, I watched an enormous amount of movies and television. As anyone who has children can tell you, there simply isn't much that you can do in those early days. The child, of course, cannot do anything on her own, relying on you to do everything from feed to change diapers to make increasingly silly faces in order to keep her from crying. We tried to take her out as little as possible to avoid all of the germs floating around public spaces, but also because taking a baby anywhere is an enormous hassle.
Which left me, the baby, and television. Bingeing on TV show is the de rigueur today, and I became the most fashionable man around. For the first several weeks of her life, she wouldn't sleep at all through the night so my wife and I would take turns staying up with her. I'd throw on Cheers or some other show on Netflix and watch one episode after another, season after season, night after night. Even when she did sleep better, we'd sit around all day zipping through show after show.
Game of Thrones was getting all the buzz right around then and so I grabbed a copy and started my way through. At first I didn't really like it. It was well made but there was so much going on with so many characters and back stories that I couldn't quite make sense of what was happening. Four or five episodes in, we gave up. Or my wife did and I went out and purchased the books. They are ginormous books with nearly a 1,000 pages per book in the ongoing series. While I did have lots of time on my hands, I was usually too exhausted to do much reading and so it took me many months to get through the first book, and about the same for each consecutive book. In fact I just recently finished the most recently published book, A Dance with Dragons, some three years after I began.
Once I finished the first book I started up the series again and found it much more enjoyable. The show does a terrific job of bringing the story to life, and now having read the books, I understand so much more of what's actually happening.
The third book is probably the best in the series thus far with several scenes of shocking brilliance. The Red Wedding being the most notorious, and I was looking forward to seeing how the show handled it. I waited for the season to end before I began watching and it was a lot of fun reading the reactions of those who hadn't read the books play out. My brother especially went nuts after The Red Wedding episode. I had laid a few hints that something crazy was going to happen beforehand but nothing can really prepare you for that.
Watching that and the rest of the season was pure pleasure. Sure, they have changed a few things from the books, but mostly they do an amazing job of bringing these characters and the huge scope of their stories to the screen. I can't wait to see what they do next.
Available in DVD and Blu-ray Season Three includes all the episodes from the season, 12 audio commentaries, five deleted/extended scenes, features on the new characters, the windings, the politics of marriage, and a 14-minute recap.
Also out this week that looks interesting:
The Fantastic Mr Fox (Criterion Blu-ray): The brilliant film by Wes Anderson gets the full Criterion treatment in a dual DVD/Blu-ray format. Read my review.
Nurse Jackie: Season 5: I've only seen the first season of this dramatic comedy starring Edie Falco. It was good, but not great enough to keep me binge watching. Eventually I'll catch up to it.
Battlestar Galactica: The Complete Epic Series (1978): The old show was nowhere near as good as the recent reboot, but its plenty of fun.
Foreign Correspondent (Criterion Blu-ray): Early Hitchcock gets a Criterion upgrade.
Darkman (Collector's Edition): Sam Raimi's first stab at the mainstream was unsuccessful both commercially and critically. I didn't really care for it much either, but it's been nearly twenty years since I've watched and I'm interested to go back to it now to see if it fares any better. This Collector's Edition includes many bonus features.
Hanging Shadows: Perspectives on Italian Horror Cinema: A feature-length documentary on Italian horror movies. I'm not an expert but I've enjoyed many of the films by guys like Argento, Bava, and Fulci.
Beware the Batman: Shadows of Gotham Season 1, Part 1: Another animated take on the Dark Knight. Read my review.