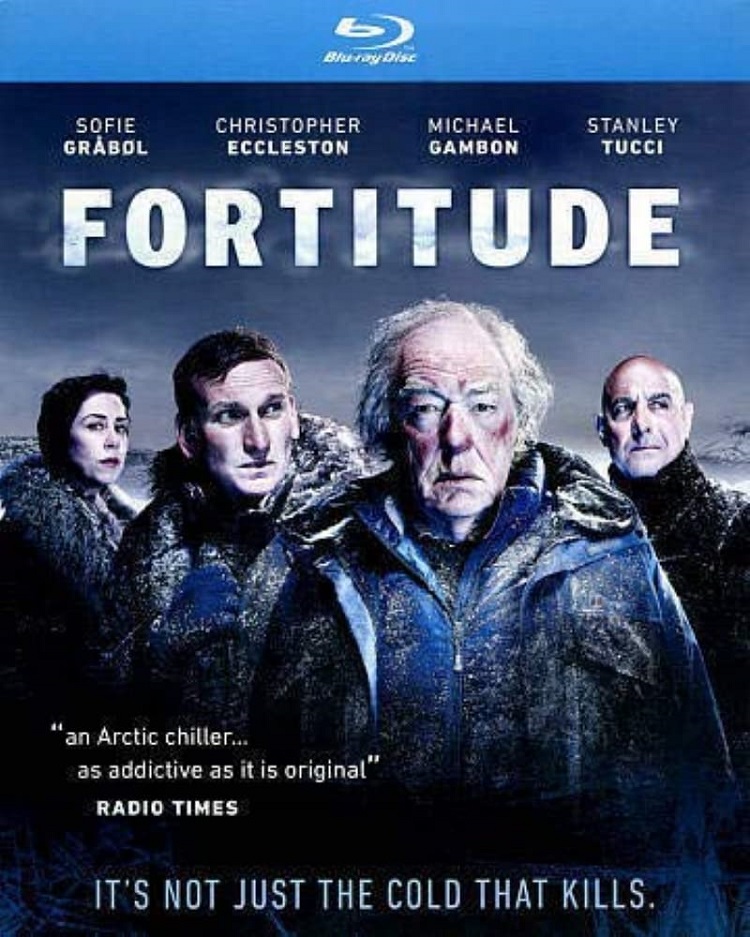 One of the best parts of writing this column every week is learning about all the movies and shows that are coming out that I'd somehow missed the first go round. I try to stay pretty well keyed in to what's hitting the movie theaters each week and what's showing on the TV, but there is just so much stuff coming out each and every day that it's impossible to know about it all.
With this column I get to browse everything that's coming out in a given week on DVD and Blu-ray and not a week goes by that I don't find something that looks interesting that I'd not previously heard of. I'm quite sure there is stuff I'm missing because not everything makes it to home video right away, and still others are so obscure that I gloss right by it.
This week I found Fortitude and I have to admit that were it not for me recognizing Michael Gambon and Christopher Eccleston's faces on the cover I would have scrolled right past it. But those actors' mugs I've long since memorized and I always try to check out what they are doing.
Thank god I did because Fortitude sounds fascinating. Here's the synopsis: In the small, safe, arctic community of Fortitude, a violent murder is committed. The local police chief works with a special investigator flown in from the big city to figure out which of the eccentric, seemingly peaceful, residents committed the crime.
I'm a sucker for heinous crimes being committed in small, peaceful villages. Especially when it's full or weirdos, eccentrics, and other assorted oddities. This one sounds like Northern Exposure crossed with In the Heat of the Night with a dash of Top of the Lake thrown in. I'm all-in just on that description but when you populate it with actors like Eccleston and Gambon along with Stanley Tucci and Jessica Raine then I'm more than emotionally erect.
Also out this week that looks interesting:
Cake: This was going to be my pick before I discovered Fortitude. Jennifer Aniston has gotten rave reviews for this drama about a woman suffering from chronic pain. It also stars Anna Kendricks, William H. Macy, and Felicity Huffman.
A Girl Walks Home Alone at Night: Billed as the first Iranian Vampire Western. and that alone makes me anxious to see it.
Eclipse Series 42: Silent Ozu – Three Crime Dramas: Yosujiro Ozu has been on my list of directors I must see for a long time. This set (featuring Walk Cheerfully, That Night's Wife and Dragnet Girl) is probably not the first place I'm going to go to actually scratch him off my list, but if he's as good as everybody says, I'm sure I'll be coming here sometime.
The River (Criterion Collection:) This drama from Jean Renoir focuses on three adolescent girls growing up in Indian who learn life lessons after falling for an American soldier. I'm up for anything Renoir.
The Musketeers: Season 2: The BBC's take on the classic characters. Looks like silly fun.
Taken 3: The first one was dumb fun. A ridiculous action flick made decent by Liam Neeson. I didn't see the second one, I doubt I'll see the third. I really wish Neeson would make more movies an actor of his caliber deserves to make instead of kicking ass just for the (undoubtedly large) bank roll. But who am I to judge?