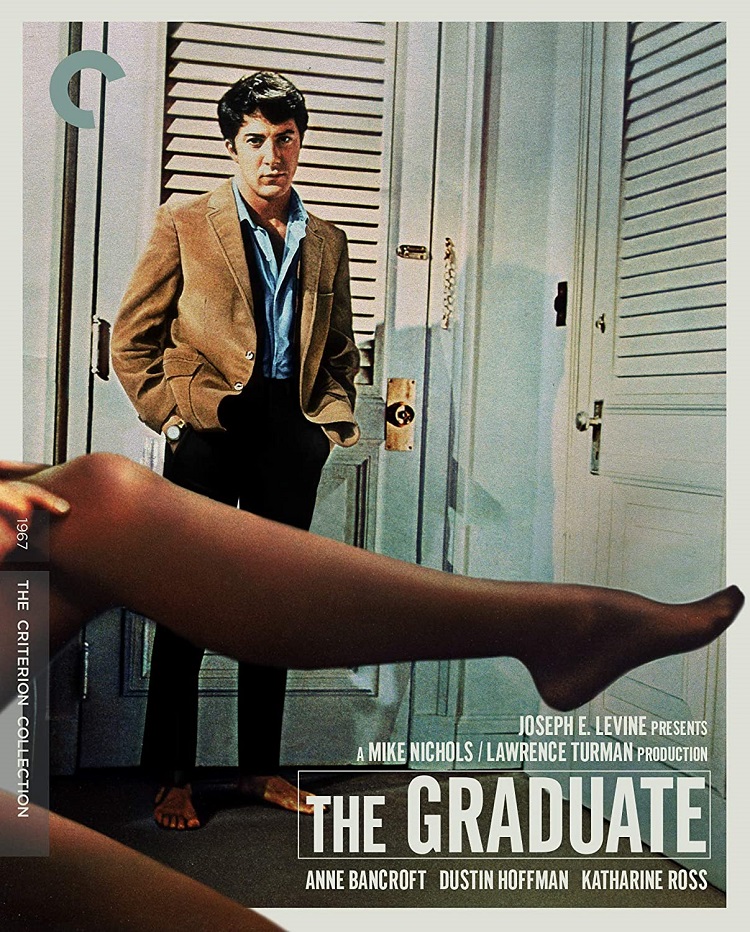 Let's just get to it, shall we?
Here's five cool things I discovered this week.
Fargo: Season 3
I've not yet seen any of Season 3 of this FX show from Noah Hawley, but I absolutely adored the first two seasons so I'm pretty excited about it. This season is set in 2010, in and around St. Cloud, Minnesota. It stars Ewan McGregor (as twins!), Mary Elizabeth Winstead, Carrie Coon, and David Thewilis. I know nothing more about it, nor do I want to. The great pleasure of Fargo is watching it unfold in unexpected ways.
The Graduate
The Graduate is such an iconic film, such a cultural touchstone, I'm really kind of surprised it took me this long to watch it. Actually it's such an iconic film, I felt that I'd more or less seen it before I actually did and had already formed an opinion of it. It wasn't a good one. It always seemed like a comedy about an older woman seducing a younger man. That's not a concept that sits well with me.
But when Fathom Events and TCM decided to celebrate the film's 50th anniversary by releasing it into theater for a limited run, I decided to give it a shot. I'm glad I did because it's really quite wonderful. Yes it is a comedy, and yes it does feature an older woman seducing a younger man, but it's so much more than that. So much more that I wrote a full review of my experience.
Doctor Who, Series 10 Begins
After a long break (Series 9 finished in December of 2015, though we did get a Christmas special at the end of last year), Doctor Who is properly back and he's got a new companion. Introductions of new companions are always a bit clumsy but they pulled this one off pretty well. I was a little annoyed when they first announced Pearl Mackie would be portraying this new one as it would be nice to find a companion that wasn't another young, attractive, quirky female. But she won me over pretty quick with her portrayal of Bill Potts as an intelligent, curious, and strong-willed woman who won't let herself get bullied by the Doctor. She's also a lot of fun.
Nardole is back as what appears to be a secondary companion. He wasn't given much to do in this first episode besides drop one-liners, but he could be an interesting addition to the cast. The story itself was pretty weak, but the banter was fun. I tend to take off my critic hat while watching Doctor Who as I just love it so much. I'm excited to see where we go this season.
11.22.63
Based upon the book by Stephen King, James Franco stars as a man who discovers a time portal that takes him back to 1960 (and only 1960 in that very Stephen King way) and decides to stop the assassination of JFK. I'm only three episodes in but so far it's terrific fun. Read Lorna Miller's review of the Blu-ray.
Story of Sin (or how Arrow Video discovered good movies and learned to make great sets out of them too)
I'm a long time fan of Arrow Video, the smallish distributor of cult films and low-budget horror movies in fantastic packages. They do great restoration work, making high-end looking Blu-rays out of low-end films. Then they throw in huge amounts of extras and wrap them up in display worthy cases. I've long called them "the Criterion of B-movies." Recently, they created Arrow Academy, which has started releasing more art-house style films. With this, they really have become a worthy rival to the great work Criterion has done for years. I recently got a copy of their release of Valerian Borowczyk's Story of Sin and while I didn't love the film, I absolutely am thrilled that it got released in as nice away as possible. More and more people seem to be leaving physical media behind for streaming services but it's fantastic to see more and more niche companies filling the needs of collectors with excellent products.
Jonathan Demme (1944 – 2017)
The prolific, eclectic, Oscar-winning director of such diverse films as Caged Heat, Something Wild, Stop Making Sense, Silence of the Lambs, Philadelphia, and Ricki and the Flash died on April 26 due to complications from cancer.