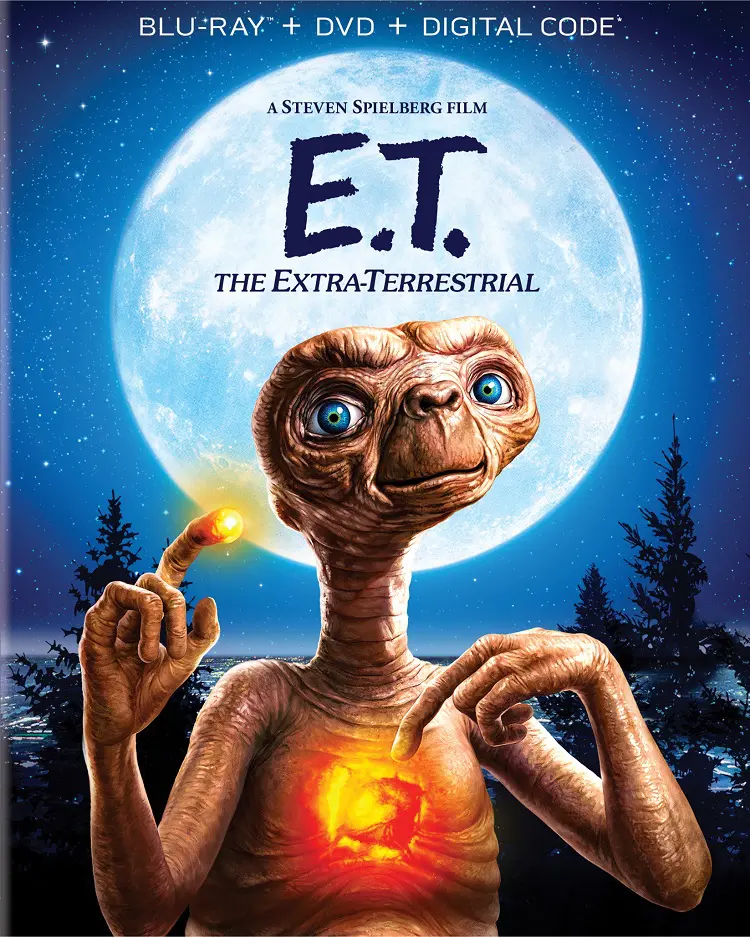 I don't know about you but I spend inordinate amounts of time searching for something to watch. You will regularly find me standing in front of my movie shelves trying to decide which one I should put in. Or, as is the case more often these days, you'll find me scrolling through Netflix or Amazon Prime trying to make that same decision.
The perpetual question I must ask myself is whether I want to watch something new or that I have previously viewed. There is comfort in watching something again. Knowing what happens enables you to either catch things you didn't notice the first time or if in a different mood, you can allow your mind to drift. Mostly, I tend to go with new things in my obsessive need to see every film ever made.
This week was one in which I watched a lot of old movies, and read a few new books. And here we go.
Swiss Family Robinson
Last Friday, my wife had something or other to do in the evening. Knowing I'd be too exhausted after a long week to take my daughter anywhere to play, I invited myself over to my mother's for dinner and a movie. Finding a movie the three of us could enjoy is always a difficult task, but luckily, mom had recently recorded this Disney classic off of TCM.
I'd not seen it since I was a kid. I can't say it holds up all that well as a piece of cinema, but for what it is – silly family movie from the 1960s – it's a lot of fun. Director Ken Anakin and writer Lowell S. Hawley threw out most of the original story and instead threw in everything they ever wanted to see in a deserted-island film. The result is a film that doesn't make a whole lot of logical sense, but it sure is full of adventure.
My daughter loved it. And what's not to love? It's got a fantastical treehouse, elephants, tigers, snakes, romance, and pirates!
Lost at Sea
Bryan Lee O'Malley created the Scott Pilgrim comics. For that, he pretty much gets a super-awesome pass for life. That series is so creative, funny, wry, and fantastic that I will forever read whatever he does until he stops doing. He also did Seconds which I love and which delivers a similar oddball quirkiness.
Lost at Sea was his first graphic novel and while some of the secondary characters have that O'Malley-ian charm, its protagonist is much more melancholy. She's Religh, an 18-year-old girl on a road trip from California to Canada with some college acquaintances. She has no soul, or so she thinks. She also thinks a cat stole it. That's the charm but most of the book finds Raleigh in the sort of personal funk that only teenagers get. She isn't sure who she is exactly, but she knows she doesn't fit in. The other people in the car seem so perfect, so wonderful and surely they think she's weird. She's sad but she doesn't know why.
O'Malley captures the spirit of being a teenager – lonely, awkward, completely unsure about everything – really well. It's the sort of book I would have loved twenty years ago. But now, in my 40s, I admire what it's doing, but can't quite connect to its feeling. I remember that age, but the memories have faded and the edges have dulled. Still, it's a fine book, one I'll share with my daughter when she reaches that age.
E.T. The Extra Terrestrial
I got to see E.T. on the big screen with my wife and daughter. It was magical. I wrote a thing about it which you can read.
Blow-Up
Several months ago, I watched Brian DePalma's Blow Out which was clearly influenced by Michelangelo Antonioni's film Blow-Up. This week I decided to watch that movie. It is mostly known today for its ample nudity and sexuality (all of which is pretty tame by today's standards but was outrageous in 1966). Partially because of this, it became a big hit and became one of the final gasps of the old Hayes Code (the MPAA rating system came into full effect just two years later).
Beyond the naked breasts, the movie stands pretty well on its own. The only other Antonioni film I've seen is L'Aventura and while the plot is quite different than Blow-up, it has a very similar feel. It is a day in the life of a hip photographer in swinging London. When he gets bored shooting a group of very pretty (and oh so very '60s) girls. he slips away to a little park where he secretly photographs a couple locked in an embrace. He is immediately accosted by the woman who demands he give the negatives to her. He agrees but only after he's developed them. In a stunning sequence we see that development and then an increasingly enlargement of the photographs and learn that he has possibly photographed a murder.
But much like L'Aventura, the film isn't much interested in the murder itself, but in the atmosphere of this time, this place, and and the lifeless ennui of its characters. Which is plenty fascinating in itself.
The All-New Hawkeye
I know next to nothing about the character of Hawkeye except what I've seen in the Avengers films. I've never understood the appeal of a dude with a bow and arrow in a world of guns and missiles (even if the arrows sometimes have bombs attached to them). But I've been periodically checking in with Marvel characters just to find out which ones I might like.
As the title suggests, The All-New Hawkeye was part of the All New All-Different Marvel universe which I don't completely comprehend but which did bring us the All-New Wolverine, so consider me a fan. In it, Hawkeye is followed around by his protege Kate Bishop who eventually becomes a new Hawkeye or maybe is a different Hawkeye, or something. It's all very confusing. Whoever she is, I like her. The two have adventures while making fun banter. Running concurrently with their story is an origin story for the old Hawkeye. It is less interesting. I've grown very tired of origin stories. I don't care how Superman became super, I just want them to kick butt and crack wise.
What is interesting about the origin story is how they blend it into the current one. Mostly, they tell each story on alternating pages but sometimes they will tell one of them at the top of the page while the other one runs, mostly without dialogue, in small panes across the bottom. It connects the two stories in a really interesting way.
I did not love the All-New Hawkeye but there was enough there to keep me interested. Unfortunately, I think it got canceled pretty quick so there isn't much left to read.
Joan Crawford
I randomly came across this site the other day. It's filled with all of these really wonderful photos of old movie stars and classic film stills. Its really quite mesmerizing. Its also quite amazing to look at the sheer number of movies they used to make. Look at someone like Joan Crawford. She made 104 in her 47-year career. That's just astonishing. This site makes me want to watch nothing but classic films the rest of my days.