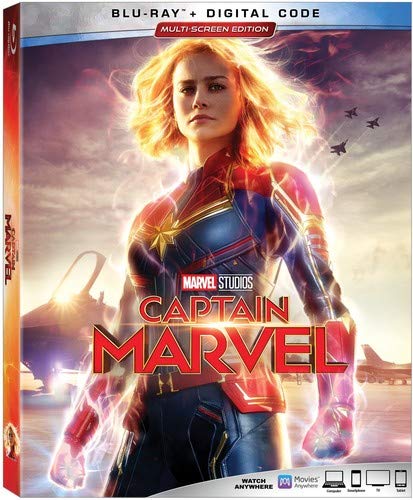 Several years ago, before we moved, the wife and I had a regular foreign-film night. Every second Saturday of the month, we'd put on a foreign-language film and watch it with whoever stopped by. It was an open invitation to all our friends so we never knew who would show up. It was tons of fun. Since moving, we've continually talked about doing that again but never got around to actually setting it up.
I finally started talking to some friends about it and promised we'd do the first one in September. For the first couple of weeks, I kept forgetting about it but we finally settled on a date, yesterday. Everything was set. We were excited. Then the girl got sick. Threw up all morning. She was better by the afternoon but as my friends all have young ones of their own, I didn't want to pass those germs on. Movie cancelled. We'll set it up again, but it's hard not to be disappointed.
Though we didn't get to start up that tradition again I still consumed some cool things and here we go.
The Exorcist
I got a copy of The Exorcist II to review so I thought I'd do a refresher on the original.  It was slower than I remembered it being.  Director William Friedkin takes his time setting everything up and developing his characters.  It is a film about faith – both lost and found – and he wants us to get inside the heads of these characters before the horror happens.  All of that's good and it does make the horror more than just cheap gore, but in the end it's the scares that you remember.  And boy oh boy does it bring the scares.  There is nothing quite like seeing a young girl with a demon face scream, "Fuck Me, Jesus" while she jabs a crucifix between her legs.  Or beg a priest to lick her while she shoves his face in her crotch.  Or spew green vomit all over his face.  Christ, the last act of this film is horrifying and unforgettable.
The Exorcist II: The Heretic
As a sequel to one of the scariest movies ever made, The Exorcist II fails.  But as a completely crazy, mystical, sci-fi, horror hybrid, it really works.  It's full of really interesting visuals, including a church located at the top of a steep Ethiopian mountain, a massive locust invasion, and even a psychiatrist's office that's made of glass walls revealing all sorts of stuff throughout the rest of the building.  The plot is all over the place and the performances are nutty, but I kind of dug its kooky vibe.
The Castle of Cagliostro
Hayao Miyazaki's first film as a director is a super fun caper in which a gentlemen thief uncovers a counterfeit ring and saves a girl from from an evil count. Based upon the manga series Arsene Lupin III (which in turn was based upon a series of French stories), the film is a lot faster moving and light-hearted than many Miyazaki's later films. He made it as a director-for-hire on a strict deadline (he finished it in an incredibly short four months). It's a little rough around the edges because of this but somehow that fits the ragged storyline. This might be the film I now introduce people to Miyazaki with as it's super accessible and so much fun to watch.
Serial
When I learned that Season Three of the podcast Serial was about to drop, I went back and revisited Season One.  Serial is a off-shoot of This American Life.  Season One looked at the murder of Baltimore high schooler Hae Min Leea and the subsequent arrest and conviction of her ex-boyfriend Adnan Syed.  It was an enormous success, becoming the most downloaded podcast of all time, and proved that podcasts were capable of having a real impact on the culture.  I was enthralled the first time I listened and even more so this second time around.  It is still compelling even after I knew the story and the ultimate outcome.  I found myself spending way too much time after listening reading the countless debates about his guilt and innocence in online forums.
They've dropped the first two episodes of Season Three and while it doesn't suck you in quite like Season One did but it's still a really interesting listen. This season they are covering not so much a single story but multiple stories from a single place – the Cleveland, Ohio Justice Center. The first episode covered a bar fight in which a woman accidentally punched a cop and was charged with felony assault. The second looks closely at an unconventional judge and the enormous power he yields. In looking at these smaller things, it attempts to tease out larger meanings from our criminal justice system. I can't wait for the next episodes.
Norah Jones – "A Song With No Name"
Norah hasn't put a full album out since 2016's Day Breaks, but lately she's been releasing standalone singles. The latest one is "A Song With No Name," which was co-written and produced by Jeff Tweedy who also plays guitar on it. It is very different from anything I've heard Norah do before. It is a soft, slow, sad song full of Tweedy's distinctive acoustic guitar strums and a flittering electric sounds in the background. Here's hoping those two team up again.
Captain Marvel
The trailer just dropped for Marvel's newest superhero Captain Marvel. I don't know anything about the character but it is pretty exciting to see a woman finally leading a Marvel movie. It is apparently set quite a few years before everything we've previously seen in the MCU as the opening shot finds Captain Marvel (Brie Larson) crashing into a Blockbuster Video and later we see Nick Fury with two working eyeballs. That sounds pretty cool to me.