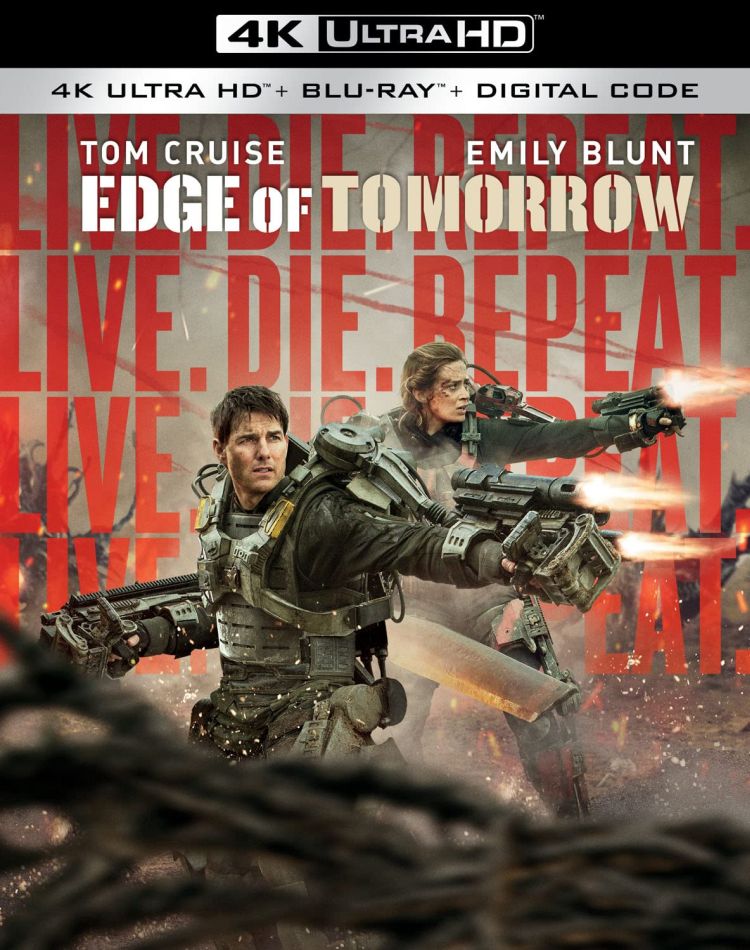 Over the past 30 years, few actors have been as big a movie star as Tom Cruise has. With his 37th feature, Edge of Tomorrow, the sci-fi actioner that finds mankind fighting against an alien race with the ability to control time, debuting this weekend, we thought it was a good time to reflect on his impressive body of work.
The Color of Money by Gordon S. Miller
Although Cruise had a greater success with Top Gun, my favorite performance by him from 1986 was in this Martin Scorsese-directed sequel to The Hustler, which found Paul Newman returning as "Fast" Eddie Felson.
In a story set more than 20 years after the events of the previous film, Eddie takes Vincent (Cruise) under his wing to teach him how to make a living hustling pool, but Vincent bristles at playing to lose. To illustrate how cocky he is, there's a classic scene of Vincent strutting around a pool table as Warren Levon's "Werewolves of London." However, while winning the game, he scares off a big fish with deep pockets.
Magnolia by S. Edward Sousa
I make no apologies for my love of Tom Cruise. He is one of the few actors whose personal politics get a free pass from me, and is one of the greatest American actors of the last 50 years. Cruise's best period running was from 1990's Days of Thunder through 2002's Minority Report. Sure there are a few bangers beyond then—Collateral, his turn in Tropic Thunder—but that decade plus stands as a testament to the man's capabilities. Towards the end of this era Cruise starred in a trifecta of art-house credibility; Vanilla Sky, Eyes Wide Shut, and my favorite of his films Magnolia.
Directed by Paul Thomas Anderson, Magnolia, more than any other Cruise work, shows the man's range. As Frank "TJ" Mackay, Cruise plays a grimy and cocksure motivational speaker molding weak-willed men into bona fide lady-killers. Backstage as a reporter attempts to expose his past, he underscores the sleaze with a vulnerable and aggressive silence. He moves between bombast and subtleties with an eerie humor proving his dynamic range. Near the end of the film as Mackay is bed side with his dying father, his shell of masculine pretense cracks and the yolk of emotion seeps out in trembling tears.
As an actor Cruise often lacks nuance or the ability to play a range of character types, but he makes up for it with moxie and a confident openness more reflective of the American populace then just about anyone. Even jumping on a couch and shouting about love he appears genuine, strange, but genuine.
Eyes Wide Shut by Gordon S. Miller
Working with Stanley Kubrick on what would be the director's final film, Cruise and his wife at the time, Nicole Kidman, explore marriage dynamics as Dr. Bill Harford and his wife, Alice, deal with desire, temptation, and jealously.
Bill and Alice are very attractive people, yet that doesn't keep them from having insecurities about their relationship. After a party, Alice asks about women who were hitting on Bill. He assures her nothing happened, and this leads to her to ask why he never gets jealous of men who hit on her. Bill states he trusts her and then she tells him a fantasy she had about a man she saw on their vacation. This revelation disturbs Bill to the point that almost every interaction afterward is hypersexualized.
Magnolia by Chris Morgan
Despite Tom Cruise's status as an acting legend, I realized when preparing for this piece that I had seen only five Cruise movies in their entirety, and that's if you include Tropic Thunder. One of those films, Mission: Impossible 2, I remember nothing about except that there is a gunfight at some point toward the end of the movie. The only real Cruise movie I've enjoyed is one where he merely part of an ensemble, and that's P.T. Anderson's Magnolia.
I'm a big fan of Anderson's work. I think There Will Be Blood is arguably the best movie of the last decade or so, and Inherent Vice is my Star Wars: Episode VII. Magnolia is not my favorite Anderson film, because it is perhaps a bit too sprawling and a bit too ambitious, but Anderson's ambitiousness is admirable. While, personally, I find John C. Reilly's amazing performance the best of the bunch in this movie, but Cruise is dynamic as well. It's a dark, emotionally impactful performance that is rare for Cruise in the modern era. He mostly stick to playing action movie stars, and everybody loves to watch him run, but he can act, as Magnolia proves. It can at least tide me over until Inherent Vice.
Tropic Thunder by Gordon S. Miller
Co-writer/director Ben Stiller allowed Cruise to cut loose, as the immersion in the make-up likely did as well, in his first great comedic performance as foul-mouthed studio executive Les Grossman.
The film documents the making of Tropic Thunder, which is based on the memoir of a Vietnam War veteran and stars Tugg Speedman (Stiller), a struggling action star. When the production falls behind schedule and goes over budget, Grossman becomes so enraged that when Speedman is kidnapped, he'd rather let the actor die so he can collect the insurance money.
The character and Cruise's performance was such a hit that there has been talk of a Grossman film.
War of the Worlds (2005) by Matt Paprocki of DoBlu.com
Tom Cruise falls into Steven Spielberg's "lousy dad" trope, but ultimately lifts the role as the camera forces the material to come from his perspective, requiring dense pockets of tension and fear. What begins as nervous curiosity while Martian tripods breakthrough Earth at street level transitions into a panicked escape, which Cruise sells. Outside of his typical stretch of action heroism, Cruise appears entirely comfortable and serves as unexpectedly strong lead for this sci-fi spectacle.
Edge of Tomorrow by Gordon S. Miller
Since Mission: Impossible in 1996, Cruise's filmography has been heavy with action films, and though some may think I am being a prisoner of the moment, Edge of Tomorrow is the best in that category.
The world has been at war with an alien species known as Mimics for five years and Europe has fallen under their control. The military is planning a massive assault, and Major William Cage (Cruise), who was promoting the mission, ends up getting assigned to storm the beaches. Although he quickly dies, he wakes up in his body the previous day and relives the events. Turns out every time he dies, he returns to that moment, an ability he got from the aliens, which they no longer possess while he has it.
Cruise has a character that transforms and he plays the variations well, delivering a range of emotions, which is unfortunately too rare in action blockbusters. He even generates some laughs in the comedic moments.
Did we mention your favorite Tom Cruise film? Either way, let us know in the comments