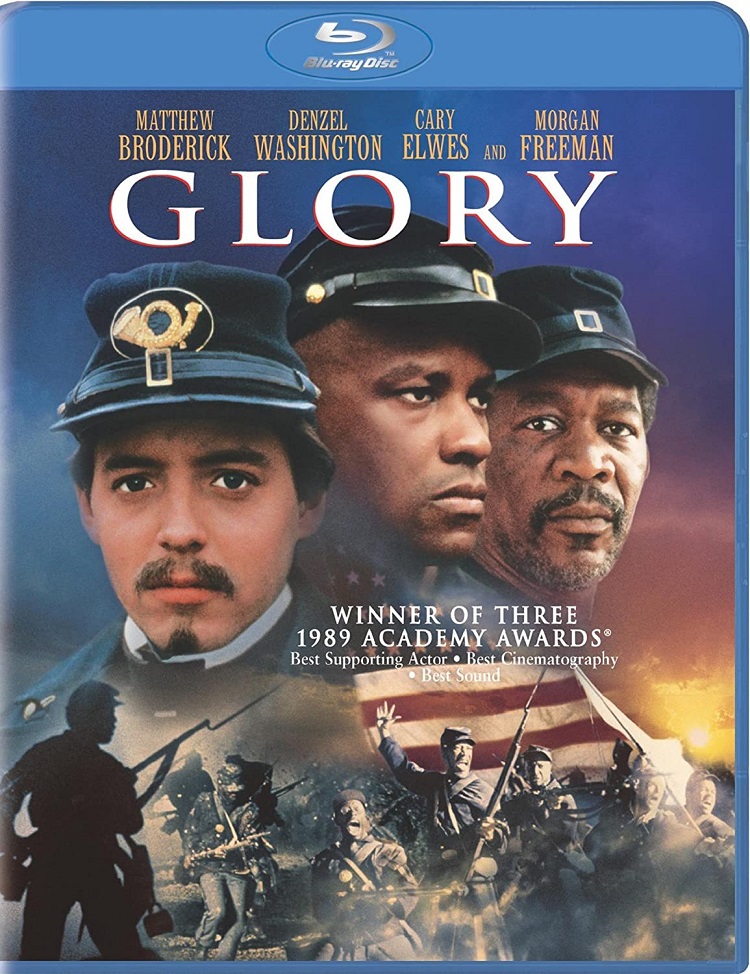 In recent years, the war genre has mostly shown viewers the events of what happened during World War II or modern-day conflicts; Hacksaw Ridge and Dunkirk are two recent examples of terrific films in the genre. But I'm always amazed by the fact that there are so few films about the Civil War. Like World War II, it's such an intriguing part of history and one that has countless stories that are worthy of a big-screen telling. Granted, some of the more recent releases haven't been that great, such as Free State of Jones and Field of Lost Shoes. But, when it comes to the great Civil War films, the ones that most people bring up in conversation, Edward Zwick's Glory immediately comes to mind. Its depiction of battle is truly horrifying and doesn't ease up when it comes to what was experienced. On top of that, it also explores a monumental achievement in which people of color were finally allowed to serve.
Zwick, who made his directorial debut with the romantic comedy About Last Night…, surprised many when he stepped away from working on material with which he had established himself (thirtysomething included) and took the reins for a Civil War epic. An even bigger surprise is how two of the film's lead stars, Matthew Broderick and Cary Elwes, had previously achieved recognition in the comedy genre (Ferris Bueller's Day Off and The Princess Bride, respectively) before taking on a more serious film. And what a way for them both to show they have range in numerous genres.
Glory is based on the letters of Robert Gould Shaw (portrayed by Broderick), the commanding officer of the 54th Massachusetts Infantry Regiment during the Civil War. This regiment became known as the second to enlist African-American soldiers for the Union Army. The film explores how the African-American soldiers rose from the clutches of slavery to serving at the Second Battle of Fort Wagner. Even after President Abraham Lincoln signed the Emancipation Proclamation, the Confederacy has determined that all soldiers of color must return to being enslaved. But after some protest, the men are allowed to serve and be trained by the white captains to prepare for battle.
But the men still have to deal with unequal treatment, such as not getting the same amount of pay as their white counterparts and not receiving adequate footwear for battle. Despite all their struggles, the men prove that they are capable of serving in battle.
Broderick delivers an impactful performance as Shaw, the man who went from being injured in the war to leading men into battle. The emotional range he carries is seen in his eyes as the camera zooms in on him during some intense moments in the film.
Glory was also the first film for actor Andre Braugher, who comes off more of a veteran performer here than someone starting out in the industry. His performance as Corporal Thomas Searles, a free man who has dedicated himself to reading and making sure he's well-educated, leaves an impact on the viewer, especially when he volunteers to carry the flag into battle.
Denzel Washington won his first Oscar for his performance as Private Silas Trip, who tries to make things right for his fellow soldiers to receive equal treatment – only to be punished for going AWOL. But once Shaw learns of Trip's good deed, he demands the flogging to stop. And when it's time for the men to fight in the film's climactic battle sequence, you'll see why Washington received the award.
Fathom Events and Turner Classic Movies presented the re-release of Glory on July 21, and there will be an encore presentation on July 24. Usually, there are a lot of fun facts and Q&A slides during the pre-show, but this presentation only had three or four slides that played on repeat. That was a bit of a letdown. On top of that, the theater at which I saw Glory started the presentation later than scheduled and had to fast forward through a lot of it just so it could get to the movie. And then the sound cut out during the end credits.
But, as a whole, the movie itself played fine. The battle scenes were incredible to watch on the big screen, and hearing James Horner's excellent soundtrack through the speakers was a great experience. While there may not be many Civil War films out there, Glory is one that stands the test of time. It's a tremendous achievement.