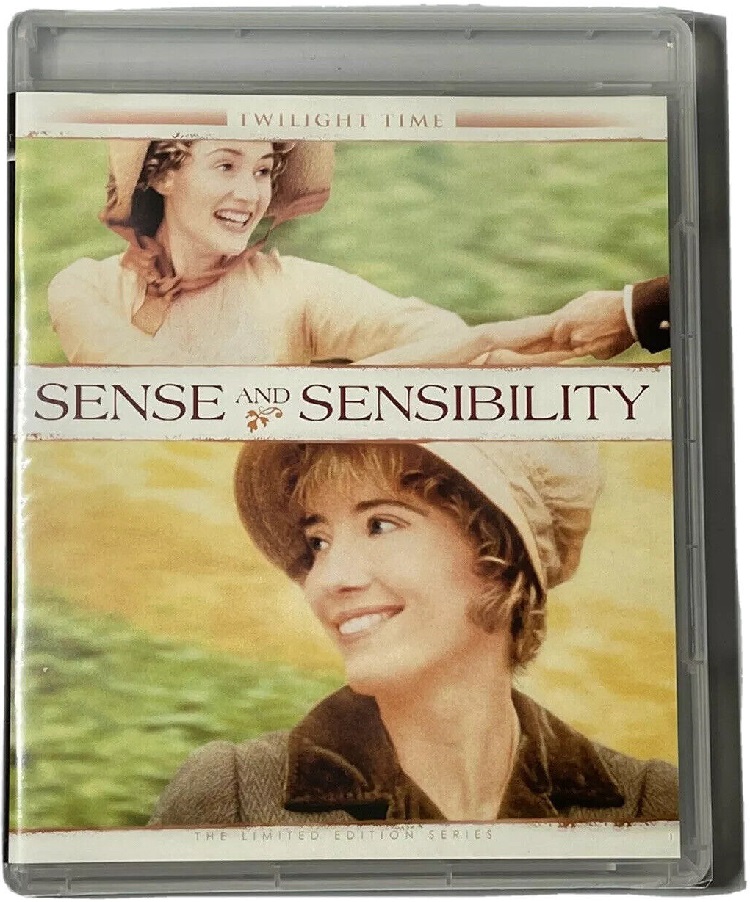 Transitioning into a new environment is never an easy task, as is evident in two entirely different European motion pictures now available on Blu-ray from Twilight Time (and which were originally released as part of their November 2015 lineup). In fact, diving into each film proved just as intimidating for yours truly, who had spent so much time reviewing classic B westerns whilst reveling in the unartistic works of Z-grade hacks such as Jerry Warren in his spare time, that neither title seemed to "call out" to be viewed. But such are the perils and pitfalls of being an aging single male with not much else to occupy his time with. Sometimes, I wish I were back in the 1980s again, wherein the biggest (but not regularly addressed) fear was what those dirty Commie rats who dwelled on the other side of the Berlin Wall were up to.
As it turns out, Ken Loach's 1986 photoplay Fatherland (originally released in the U.S. as Singing the Blues in Red) gives us that rare glimpse of life on both sides of the Wall, as seen by a native of the Eastern half. Partly a semi-autobiographical account of the late German songwriter/lyricist Gerulf Pannach, who also stars here (in his one and only film), Fatherland finds Pannach as Klaus Dittemann, a folksinger whose inspiring words of freedom have greatly irked the powers of the East German Stasi. Expelled to the West ‒ something that actually did happen to Pannach in real life ‒ Dittemann soon suffers severe counter culture shock as he encounters a wholly similar sensation of oppression and tyranny on the behalf of the capitalist world of music of the time (but which is still infinitely better than the recording industry of today).
While greedy, controlling, cocaine-fueled overlords of the biz attempt to control the defiantly free-spirited poet of the people, Dittemann himself flees his open-spaced confines with a French-Dutch journalist (Fabienne Babe), whose interest in Klaus' long-missing father (who was also banished from the East) seems a bit suspect. Sigfrit Steiner and Cristine Rose are among the bilingual talent who co-star in this compelling drama written by Trevor Griffiths, which not only highlights the alluring aura of '80s Cold War Berlin, but which, in-turn, is highlighted by a few tracks from Gerulf Pannach, Randy Newman, Béla Bartók, and Belouis Some (and a fleeting sample of Depeche Mode). Twilight Time's beautiful transfer of this obscure selection of cinema is presented in a 1.66:1 ratio with the German/English audio track in 1.0 DTS-HD MA. An isolated music/effects track and liner notes by Twilight Time's Julie Kirgo are the sole bonus materials here.
Migrating a few miles west and more than a few decades back, we find ourselves developing a bit of Sense and Sensibility from the immortal Jane Austen. Another story wherein people are forced to adapt to a new environment, the 1995 English period piece with a meager budget and a Chinese director immediately sounds like a disaster waiting to happen. And I'm sure the suits at Columbia felt the same way ‒ that was, until the $16 million motion picture became one of the year's biggest hits, raking in over $134 million at the box office worldwide (how's that for capitalism?). Adapted for the screen by Emma Thompson, who had been working on her treatment for the story since just after her film debut in the rarely-seen (and for good reason) Jeff Goldblum rom-com The Tall Guy in 1989, the film remains as one of the best Austen adaptations.
Shortly before the elder Mr. Dashwood (Tom Wilkinson, in a cameo) passes away, he bequeaths his son John (James Fleet) to care for his three half-sisters (Emma Thompson, Kate Winslet, and Emilie François) and their mother (Gemma Jones), as they will inherit nothing in his will. Alas, John's controlling wife Fanny (Harriet Walter) ensures the ladies receive an insufficient monthly allowance, and they soon move into a small cottage in Devonshire in order to make the most of things ‒ especially after Fanny notes her brother Edward (Hugh Grant, whom the Jane Austen Society thought was too handsome to play the role) has set his eyes on the down-to-earth eligible bachelorette Elinor (Thompson). The elder sister deprives of her romantic interests, middle sister Marianne (Winslet) ‒ the literarily romantic type ‒ soon catches the eye of dashing hunk John Willoughby (Greg Wise), while spurning the more sensible advances of Colonel Brandon (the late Alan Rickman).
Robert Hardy and Elizabeth Spriggs play the wild distant relations who offer our protagonists a place to live in the country; Imelda Staunton is the latter's daughter, who is married to an extremely grumpy (and scene-stealing) Hugh Laurie (in a side note of useless trivia, Laurie's comedy partner, Stephen Fry, helped Emma Thompson retrieve the script from her computer when it crashed). Imogen Stubbs rounds out the superlative cast of familiar faces in this instant classic from director Ang Lee, who also helmed such notable features as The Wedding Banquet, Crouching Tiger, Hidden Dragon, Brokeback Mountain, and The Life of Pi (and that unnotable shitfest of a disaster, Hulk, too). Twilight Time's excellent presentation of Sense and Sensibility includes a heap of special features (many of which were ported over from a previous SD-DVD release), with an isolated score and Julie Kirgo's liner notes being new additions.
Both recommended titles are limited to 3,000 pressings apiece.